Is Park Lake Highland One Of The Best Places To Live In Orlando – Florida?
---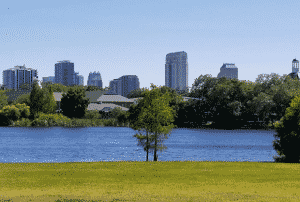 Florida attracts visitors from all over the United States and in fact the globe. Great weather (it's known as the Sunshine State for good reason), fantastic leisure opportunities and miles of beaches, as well as other natural attractions make it the perfect place for vacation.
But it's not only vacationers who find Florida and its surrounding areas attractive. The state also attracts those who want to set up a permanent home – and one of the best places to do so is Park Lake Highland.
Park Lake Highland was voted by the 'Niche' website as simply the best place to live in the Orlando area.
There are many reasons for this including outstanding natural beauty and both shopping and entertainment options that contribute to an exceptional quality of life.
One of the reasons that this area offers such a great way of life is the mixture of lakefront homes built in traditional clapboard styles and a stunning backdrop of the Orlando city skyline. Another attraction is the Lake Highland Prep School, a private educational institution that has a reputation as one of the finest in Florida.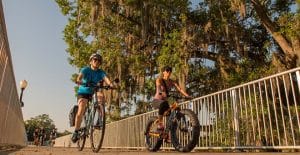 There are also other factors that make Florida such an attractive place to live and play, such as the fact that residents can enjoy the fabulous weather while exploring the area on some great (and safe) walking and hiking trails.
The well known Urban Trail is enjoyed by bikers and joggers as it winds for 2.6 miles among lakes with great wildlife spotting opportunities. The trail also offers those enjoying its scenic length to access a large number of recreational areas – as well as some of the more interesting cultural attractions in the area – including Loch Haven Park at the trail end. Loch Haven is home to a well-respected science center, a number of museums, and performing arts venues.
Great restaurants, bars, and shopping opportunities abound. Take for instance one of the best BBQ destinations in the area – Pig Floyd's where customers can enjoy great value and fabulous pulled pork, ribs, and some particularly fine tacos and brisket, along with such treats as bento boxes.
Park Lake Highland is also next to the rapidly gentrifying area of Ivanhoe Village.
Here those in search of collectibles and antiques will find something that will suit every taste and pocketbook. For those who want to take in some fantastic lake views then dinner at Mesa 21 Mexican restaurant is a great choice. Try the Jicama Dynamite Shrimp Tacos for a taste explosion or dive into some delicious tostadas.
For something a little more laid back visit Lucky Lure which is just about as close to a beach bar as anything that you will find in Central Florida. A great cocktail menu and frosty beers get the nod from locals and visitors alike.
The Mills 50 District is also part of the evening scene with a huge variety of some of the areas best dining destinations and a scattering of great bars.
Park Lake Highland is a favourite for those who want to call Central Florida their home – and with the wealth of attractions and the great lifestyle, it's not difficult to see why.
Here is the direction from Park Lake Highland to Bardell Real Estate
Check Out Pine Castle!