Is Owning a Home More Affordable than Renting?
Is Owning more Affordable than Renting?
---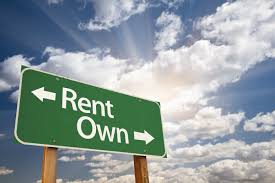 According to new data from ATTOM Data Solutions, Owning a home is more affordable than renting a similar property in just over half of the country!
According to ATTOM's 2020 Rental Affordability Report, it's more affordable to own a median-priced, three-bedroom home than to rent a three-bedroom property in 455, or 53%, of the 855 counties analyzed for the report. However, the report found that homeownership was more affordable mainly in lightly populated counties, while renting was more affordable in more populous urban or suburban markets.
"Homeownership is a better deal than renting for the average wage-earner in a slim majority of US housing markets," said Todd Teta, chief product officer at ATTOM Data Solutions. "However, there are distinct differences between different places, depending on the size and location from core metro areas. For sure, either buying or renting is a financial stretch or out of reach for individual wage-earners throughout most of the country in the current climate. But with interest rates falling, owning a home can still be the more affordable option, even as prices keep rising."
Homeownership, however, isn't a good deal in most populous markets. Rending is more affordable than owning in 69% of counties with populations of 500,000 or more, and 84% of counties with a population of at least 1 million, according to ATTOM Data Solutions.
Home prices are also rising faster than rents in 67% of the markets the study analyzed, and faster than wages in 66% of the counties analyzed. However, wage growth was outpacing rent growth in 57% of the markets analyzed in the study.
Ready to make a Move?
Bardell Real Estate are the experts in helping you with your selling, buying or renting needs near Orlando, Florida. Make your Disney area experience a forever memorable one. Call us now to speak to a real estate agent.