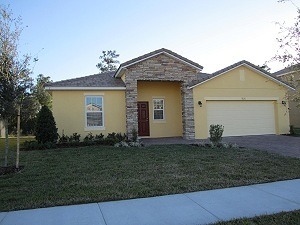 We need properties for sale in Orlando and the Disney area. Inventory is tight, the number of homes currently listed for sale is down compared with this time last year and the shortage of homes is already beginning to push up prices.
Daily Real Estate News | Thursday, November 21, 2013
A low number of homes for sale is pushing home prices up to double-digit gains year-over-year, the National Association of REALTORS® reports in its latest existing-homes report.
"Low inventory is holding back sales while at the same time pushing up home prices in most of the country," says Lawrence Yun, NAR's chief economist. "More new-home construction is needed to help relieve the inventory pressure and moderate price gains."
In October, the national median existing-home price was $199,500 — a 12.8 percent surge above what it was a year ago. It also marks the 11th consecutive month of double-digit year-over-year increases, NAR reports.
Meanwhile, housing inventories are falling, dropping 1.8 percent in October to 2.13 million existing homes for sale. That represents a 5-month supply at the current sales pace.
The median time on the market for all home types was 54 days in October, up from 50 days in September. In October 2012, the median time on the market was 71 days.
Foreign investors continue to search for properties in Orlando as they represent great investment opportunities. If you have been thinking of selling but are unsure as to the current value of your property just call or e-mail and one of our experienced agents will be pleased to assist.