Interest Rates Climb Again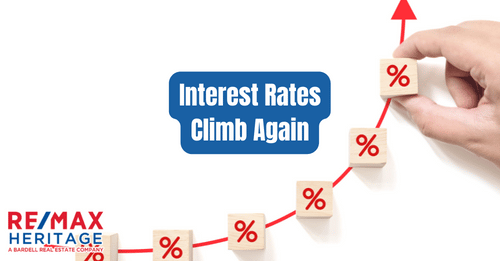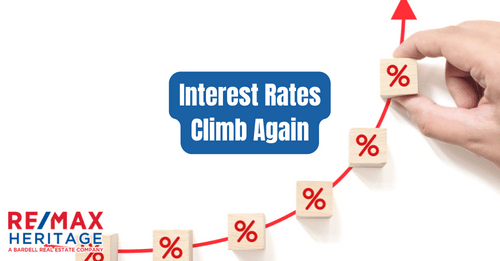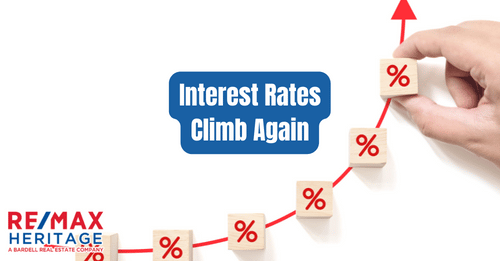 Interest Rates Climb Again
Rising mortgage interest rates have hit the housing market like a sucker punch—and they're poised to deliver another bruising blow.
Mortgage rates could climb even higher after the U.S. Federal Reserve announced on Wednesday that it was increasing its short-term interest rates by three-quarters of a percentage point. The Fed has been steadily hiking rates this year in its quest to bring inflation down, even at the risk of plunging the economy into a recession. And while mortgage rates are separate from the Fed's rates, they generally follow a similar trajectory.
"People want to know when it's going to end and how high rates are going to be when it does," says Realtor.com® Chief Economist Danielle Hale. "Housing is an interest rate-sensitive sector. When interest rates are high, it's much more challenging for buyers. And it looks like interest rates are going to stay high for the foreseeable future."
Record-low mortgage rates during the COVID-19 pandemic allowed home prices to reach new heights. The lower the rate, the lower the monthly housing payment buyers were making to their lenders. But the reverse is also true. Every time rates rise, even by just a fraction of a percentage point, it becomes more expensive for homebuyers to purchase the same property.
Mortgage rates have made it more expensive to purchase a home with a loan
At the start of the year, mortgage rates were about 3.22% for 30-year fixed-rate loans, according to Freddie Mac. However, they averaged 7.08% in the week ending Oct. 27—and now they will likely climb even higher.
Monthly mortgage payments swelled about 75%* in the past year. That's resulted in many would-be buyers no longer being able to qualify for a mortgage. Those who still can are often financially stretched to their max, looking for much cheaper homes than what they could have afforded just a few months ago.
"The run-up in mortgage rates comes on the heels of two years of strong home price appreciation," says Greg McBride, chief financial analyst at Bankrate.com. "So it's like a double whammy from an affordability perspective."
Are you a homeowner?
Get free and personalized rate quotes
Get Started
How the housing market has responded to high mortgage rates
However, the housing market is adjusting to the new reality. The number of home sales has basically dropped off a cliff. In September, sales of existing homes fell 23.8% year over year, according to the National Association of Realtors®. (Existing homes do not include new construction.) Sales of newly built homes dropped 17.6% over the same period.
Most worrisome, though, is the number of applications for mortgages to purchase homes decreased 40.7% year over year in the week ending Oct. 28, according to the Mortgage Bankers Association.
Sellers, realizing they've missed the peak of the market, have been reluctant to list their properties. Homes aren't selling as quickly. To close the deal, many sellers have been forced to reduce their prices, contribute to closing costs, or make other concessions.
Prices have also begun to come down in many markets, down from their peaks over the spring and summer. Buyers simply can't afford the big price tags plus the higher rates.
Where mortgage rates will go next
Hale believes it is possible that rates will hit 7.5% by the end of the year, but she doesn't foresee them going as high as 8%. She expects the Fed will continue raising its rates, or keep them high if it pauses its increases, through next year. But she concedes that "it is really difficult to forecast mortgage rates, especially when the economic landscape is changing."
There is a little room for mortgage rates to dip—or at least steady.
"They've already increased more than is typical, given where other financial rates are," says Hale. "We might not see mortgage rates climbing with the same intensity that we have recently. But as long as the Fed keeps raising rates, there's going to be the pressure for mortgage rates to also move higher."
Lenders hemorrhaging business may also want to keep rates reasonable to keep customers coming through their doors, she says.
In some ways, the higher rates have been a boon to the buyers who can still afford a home. When rates were lower, those looking to purchase homes crammed into the market, making it extremely competitive.
"I'm not sure it was a great environment for buyers when there were bidding wars and prospective buyers were losing out to cash buyers or having to bid way above asking price to have a chance," says McBride. "The cooling of the housing market has given buyers who remain in the market more negotiating power and the opportunity to do their homework before making the biggest purchase of their lives."
Experts in Residential Real Estate in Orlando
If you are buying or selling real estate it's quiet often the single most important financial decision you make. For the last 30 years we have helped clients buying and selling property in Orlando and the surrounding areas. Put simply, this means the knowledge and expertise accumulated over this time ensures our clients get the best representation possible.
Our experienced agents will help and guide you through the entire process providing valuable support every step of the way.
Ready to make a Move?
Bardell Real Estate are the experts in helping you with your selling, buying or renting needs near Orlando, Florida. Make your Disney area experience a forever memorable one. Call us now to speak to a real estate agent.