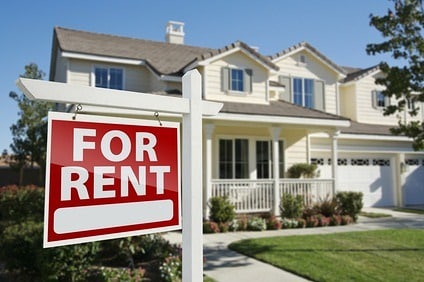 We have seen an increasing demand for long term rental in the Four Corners area near Orlando Florida and the trend looks set to continue.   Recently we have been helping clients from Canada, France, Europe and the US purchasing multiple properties and placing them directly onto the long term rental market.
Helping clients to find and purchase the right homes in the right locations for long term rental is only part of the service we provide. For non-resident owners we have a dedicated team of professionals each with a clear focus and comitment to delivering the highest possible level of customer service.  Our on-line Owner portal makes it easy for them to manage their properties at a distance and provides them with 24 / 7/365 access to every aspect of their homes.
It's always a pleasure to receive comments from satisfied clients and I am delighted to share one I received last week.
"I will be referring anyone we know who is looking for property management your way as Tim is such a blessing to your company on the property management end of things.  In the future, once we have this current property up and running, we are definitely going to be in the market for another rental and will no doubt be using Tim and your company for our investment needs."
Beth Brown, Lititz, Pensylvania U.S.A
Looking forward the demand for long term rental looks set to continue as more youg Americans are forming households and fueling the need for more long term rental properties.
NEW YORK – Jan. 21, 2013 – Household formation, which stagnated when recession kept many young Americans from leaving their parents' home or forced others to return to them, is finally on the rise.
The number of households increased 1.1 million in 2011 and nearly 1.2 million last year, underpinned by gradual labor market gains and steady economic improvement.
RBS analyst Guy Berger remarks, "The rise in household formation bodes well for the housing recovery. Instead of having too many houses, we are turning to a situation where there aren't enough."
The gains are felt the most in the rental market, where rising demand has triggered a spike in new apartment construction.  "We are going to see more recovery in the rental market in the very short run," says Gary Painter, a public policy professor at the University of Southern California. "As the market improves, people will start to face higher rents and over time, that will spill over into the owner-occupied market."
Source: "Analysis: More Americans Leave Parental Nest in Boost for Housing" Reuters (01/18/13)
© Copyright 2013 INFORMATION, INC. Bethesda, MD (301) 215-4688
If you have a property that you are considering long term renting or you are thinking of purchasing a property for sale in Orlando contact us today and we will be pleased to assist.