Icon Park Community Event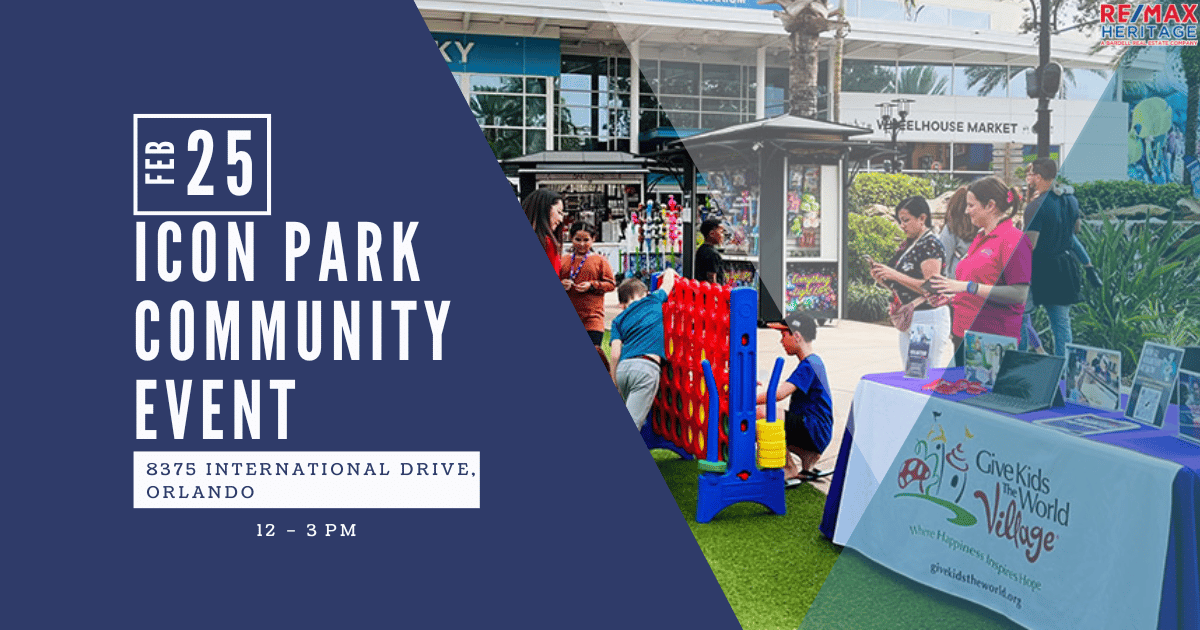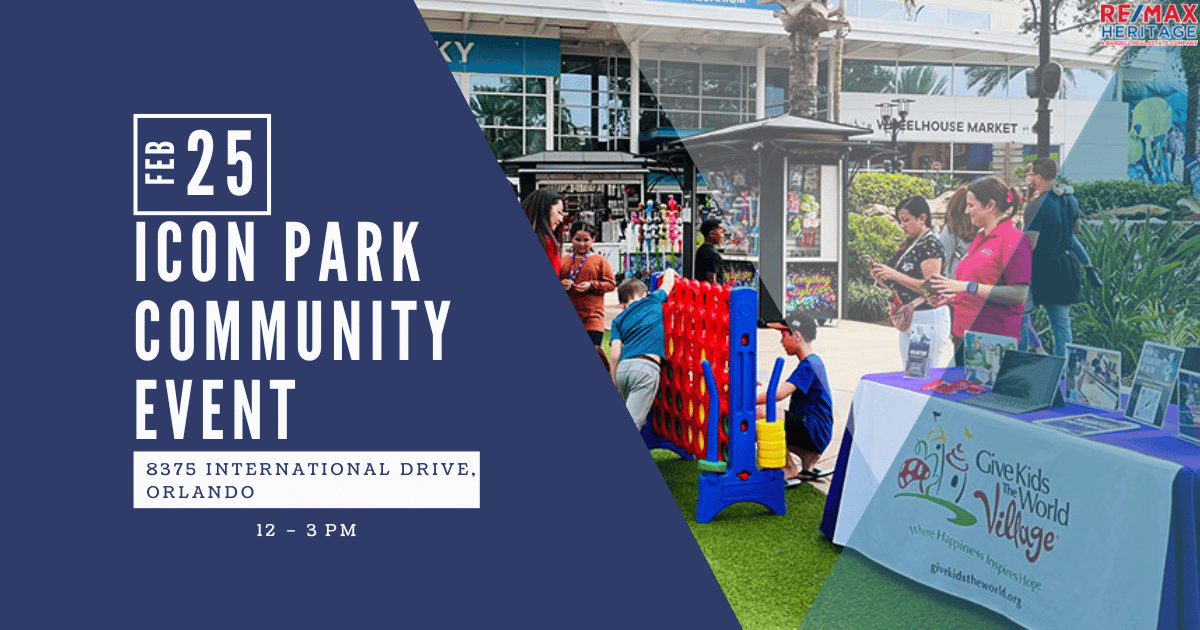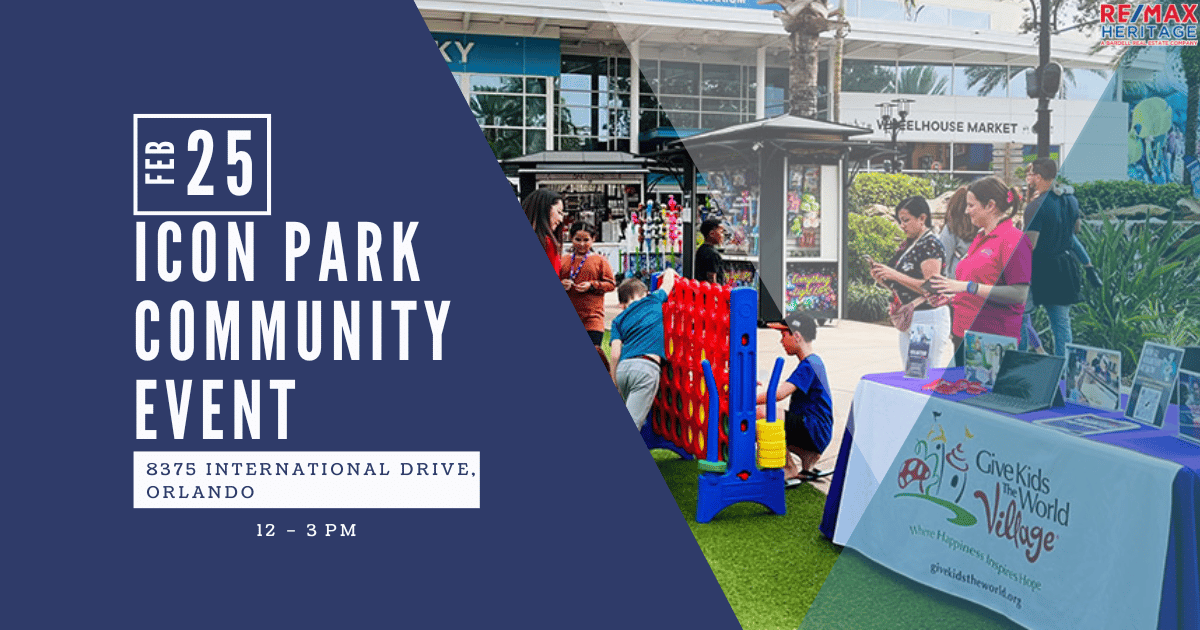 ICON PARK Community Event
ICON Park is always looking for new ways to get involve and support its neighbors.
On Saturday, Feb. 25, the entertainment destination will host a community celebration to honor new U.S. Army recruits and bring awareness to local organizations. Charities will set up booths on The Lawn and guests can learn more about their missions and how to get involve.
U.S. Army enlistment ceremony
Each quarter, ICON Park partners with the U.S. Army to host an enlistment ceremony for future soldiers. The ceremonies are an opportunity for the future soldiers of the U.S. Army and their families to have a memorable moment before embarking on their journey to basic combat training. It takes a great amount of courage to do what our soldiers do, and many of these great men and women have to leave their families behind as they go to defend our country.
At 2 p.m. during the community celebration, the newest group of recruits will be officially swearing in for service in the U.S. Army while being surround by their friends and family.
Give Kids The World Village
Rated Four Stars by Charity Navigator, Give Kids The World Village is an 89-acre, whimsical nonprofit resort in Kissimmee, Florida, that provides week-long, cost-free wish vacations to critically ill children and their families from around the world who want to visit Central Florida. A stay at the Village is much more than a vacation. During one incredible week, wish families laugh, play, and create priceless memories together away from hospital visits and medical procedures. It's a magical week of "YES" where wish kids can experience the simple joys of childhood, and where families can recapture some of the precious moments that may have been missed due to illness.
Since 1986, Give Kids The World Village has welcomed more than 177,000 families from all 50 states and 76 countries. The Village is made possible by the support of generous donors and community partners, as well as thousands of passionate volunteers – who donate their time and talent making wishes come true.
Hometown Heroes Alliance
The immediate needs of first responders, including those in hurricane-stricken areas of Florida and Texas, as well as other less-publicized incidents that caused significant injury to thousands of dedicated public servants, require our gifts and compassion. Some of the men and women who worked tirelessly to support entire states impacted by recent weather events lost their homes, or returned to houses with significant damage, only after helping others. Others have been injured and disabled while fighting fires, tending to accident victims, responding to criminal activities and other heroic activities. As long as there are heroes making service to communities a priority, there will be a need to help.
IF YOU Foundation
The IF YOU Foundation identifies social challenges for children and creates new opportunities and initiatives to help solve them.
One of the services IF YOU offers is IF YOU Baby Care, a community center for moms and babies in need. It offers a lecture with great professionals for mothers to take all their doubts out of this very special moment. At the end, they're presented with a box containing diapers, wipes, pads, formulas, bibs, food, clothes and more.
ICON Park will be hosting a private IF YOU Baby Care event in the Skylounge during the community celebration day.
Weekday School
Weekday School, a downtown Orlando preschool, is hosting its annual fundraiser on Feb. 25 on its campus. The fundraiser is a preschool-style birthday party that includes a silent auction. The Birthday Bash is Weekday School's main opportunity to raise money for scholarships, school equipment, supplies and furnishings. ICON Park is proud to sponsor items for the auction.
Where and When:
ICON Park is at the center of the Orlando Entertainment District. With free parking and conveniently located near I-4, Universal Boulevard and the Beachline, this premiere entertainment complex is easy to access for any Central Florida resident or Orlando tourist.
Cost:
free
​Click here to learn more!
Ready to make a Move?
Bardell Real Estate are the experts in helping you with your selling, buying or renting needs near Orlando, Florida. Make your Disney area experience a forever memorable one. Call us now to speak to a real estate agent.