How to Calculate ROI on a Rental Property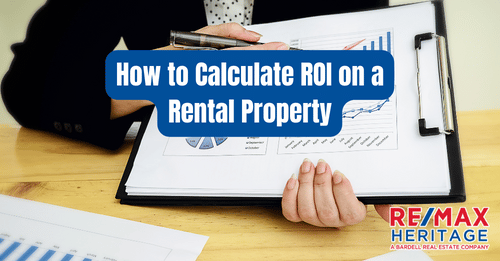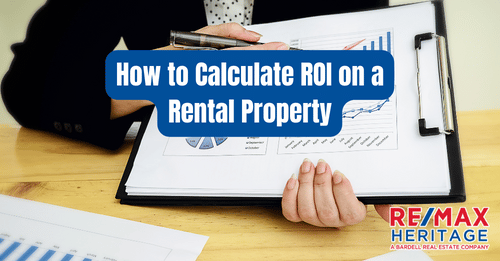 ​
Buying a rental property is a great way to generate passive income, qualify for tax advantages, establish home equity, and more. But to generate income, your rental property needs to provide a good return on investment (ROI) or you may find yourself investing too much money with little to no reward.
There are different ways to calculate ROI for your rental property, so it's important to determine which calculation makes the most sense for your rental. We outline how to calculate ROI on a rental property and better understand what factors can influence a rental property's profitability.
What Is ROI on a Rental Property?
Return on investment is a percentage that measures the profitability of your rental property based on how much income it generates versus the costs to maintain. Different factors can affect ROI, such as the property type, how much rental income you make, the total operating expenses, and mortgage details.
It's advised to calculate ROI throughout the year to better understand the performance of the property in terms of profitability. If you find that your rental is gradually declining in profits, then it's important to understand which factors are impacting performance. This could be due to charging too little in rent or spending too much in operating expenses for a specific rental.
How Can I Calculate ROI on My Rental Property?
There are three methods to calculate ROI: the simple ROI calculation, capitalization rate (or cap rate), and cash-on-cash return. The initial amount of money borrowed and financing method to purchase an investment property will influence the type of calculation you'll want to use to calculate ROI. For example, the cash-on-cash return calculation can be used when a mortgage or other loan was used to purchase the property, while the cap formula may be helpful for properties paid in cash.
For rental properties, ROI is typically calculated by subtracting your annual rental income from annual operating costs. Divide that number by the mortgage value (or how much still needs to be paid on the loan) to calculate ROI.
ROI = (Annual Rental Income – Annual Operating Costs) / Mortgage Value
This is a simple calculation that can provide an estimate of your investment gains and losses (if any). Other formulas you can use include cap rate, which looks like the following:
Cap Rate = Net Operating Income / Purchase Price × 100%
The formula for cash-on-cash return is as follows:

Cash-on-Cash Return = (Annual Cash Flow / Total Cash Invested) × 100%
There are different methods to calculate ROI, so it's important to determine which method makes the most sense for your rental. If you prefer to use a financial calculator, you can use the Avail Rental Property Calculator to get cap rate, cash-on-cash return, and more financial outputs on your rental property. The results of the rental can be exported into a spreadsheet to further customize or reference in the future.
What Is a Good Rate of Return on a Rental Property?
A good rate of return on a rental property will vary depending on where the rental property is located, how much you charge in rent, the cost to manage your rental, and your financing method to purchase the rental.
A good ROI also depends on the goals for your rental business, which is something you'll need to determine. However, most investors aim to have an ROI that is at or above 10%.
Looking for an Experienced Residential Property Manager?
If you have a home to rent in the Orlando area be assured there is no substitute for experience. Covering Clermont, Winter Garden, Windermere, Dr Philips, Kissimmee, Davenport, Champions Gate, Hunters Creek and Haines City. We remain focused on this greater Orlando area to ensure we are able to provide outstanding service to our Clients without sacrificing performance. Looking for an experienced residential Property Manager in the Orlando area with a demonstrable track record – look no further.
Ready to make a Move?
Bardell Real Estate are the experts in helping you with your selling, buying or renting needs near Orlando, Florida. Make your Disney area experience a forever memorable one. Call us now to speak to a real estate agent.