How to Become a Landlord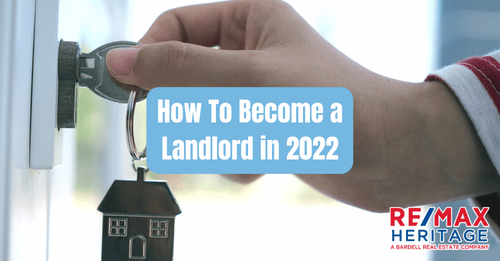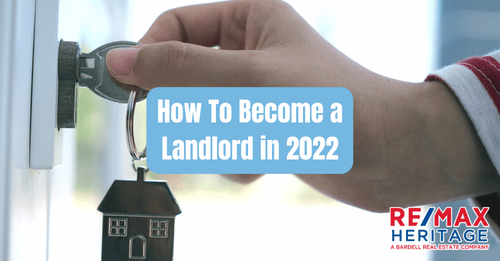 Investing in a rental property can be a great way to generate income each month while building your real estate investing portfolio. However, knowing how to be a landlord often requires previous experience, which you may not have as a first-time landlord.
We outlined 10 steps to becoming a landlord and provided a first-time landlord checklist to help guide you through the process.
1. Determine If You Need an LLC for Your Rental Business
Although a limited liability company (LLC) is not required to successfully manage a rental property, it helps limit your personal liability and separate your rental income from your personal income. However, creating an LLC for your rental business comes with both pros and cons, which is something to be fully aware of early on.
Since LLCs are regulated at the state level, the process of creating one will vary depending on where your rental property is located. To further understand how to create an LLC in your state, you can visit your Secretary of State website for more information.
If you've decided having an LLC is beneficial for your business, you can then move on to create a separate business bank account to store security deposits, rent payments, pet fees, and more.
2. Purchase a Rental Property
To become a landlord, you'll need to purchase an investment property that tenants can rent out. Trusted house hunting websites for first-time homebuyers that can help you find nearby properties that not only fall within your budget but can help you generate income over time.
There are three main types of properties you can purchase — a single-family home, a condo, or multi-unit building. Each type of property varies in the amount of maintenance it'll require, how much you'll need to budget for, and how much profit it can generate from rent payments. For landlords beginning their real estate investing journey, it's advised to start with a single-family home or condo to gain experience as a landlord before moving to multi-unit buildings.
3. Get a Rental Registry
Similar to creating an LLC, certain counties require landlords to register their rental property with the city to begin renting out their property to tenants. Commonly referred to as a rental registry, you may be required to submit information to your city government, such as the address, name of the ownership, your contact information, and the operating manager.
You can research local rental rules in your area to see if you need to allocate time to complete this step before listing your rental property.
4. Prepare Your Finances
Managing a rental property means handling sudden maintenance requests and repairing damage before and after a tenant moves in. There could also be circumstances where a tenant is unable to make their rent payment, so you'll want to have money set aside to cover the mortgage payment or any additional fees associated with your property.
Common operating expenses to prepare for are:
Mandatory inspections and annual registration fees
Property and rental income taxes
Landlord insurance
Maintenance and repairs
Mortgage and utility payments
Tenant screening fees
The amount you'll end up paying each year will vary depending on where your property is located, so it may be best to do some research prior to finding tenants.
5. Understand Landlord-Tenant Laws
The key to avoiding legal situations during the rental process is by understanding and being aware of local landlord-tenants laws in your area. These laws have been created to protect both landlords and tenants, and must be followed at all times.
You must also be aware of federal Fair Housing laws and local ordinances when finding tenants for your property, since failing to comply can also land you in court — or worse, being forced to shut down your rental business. It's also important to note that you should regularly check local landlord-tenant laws once you've launched your rental business to be aware of any major changes.
6. Purchase Landlord Insurance
Landlord insurance is intended to protect your rental property from any structural damage and help cover various associated costs. You can check with your current insurance provider for coverage options or find reputable providers that can help cover your investment.
Since landlord insurance only covers your property, tenants should take out renters insurance to ensure their belongings are also protected.
7. Get Your Property Move-In Ready for Tenants
All states require rental properties to be livable and safe for tenants to live in. Before the tenant moves in, it's important to fix any issue that could impact their renting experience or violate local regulations, such as having faulty smoke and carbon monoxide detectors installed.
Some landlords also hire a cleaning company to deep clean the property before the tenant moves in, but you can also clean the property yourself.
8. Determine Your Rent Price
One of the most stressful parts to becoming a landlord is setting a rent price that's considered fair, while still allowing you to generate a profit each month. There are two ways to determine your rent price — you can search for local rental listings to see how much landlords are charging for similar rentals or you can contact one of our residential Property Managers here at Bardell Real Estate. It's important to keep your price fair for your area to avoid setting too high of a rent price, which can deter prospective tenants from applying.
9. Maintain Your Rental Property
Your rental property will naturally experience wear-and-tear the more it's rented out, so it's important to perform regular maintenance to avoid major repairs. You may want to clean the gutters, service HVAC units, or perform pest control throughout the year to ensure it's a great environment for tenants to live in.
10. Find a Local Community of Landlords
If you're beginning your journey as a DIY landlord, it's important to find a local community of landlords that can help answer any questions you may have. There you can see what other landlords are asking, learn tricks and tips to managing your property, and connect with people near you to create a community of fellow professionals.
Looking for an Experienced Residential Property Manager?
If you have a home to rent in the Orlando area be assured there is no substitute for experience. Covering Clermont, Winter Garden, Windermere, Dr Philips, Kissimmee, Davenport, Champions Gate, Hunters Creek and Haines City. We remain focused on this greater Orlando area to ensure we are able to provide outstanding service to our Clients without sacrificing performance. Looking for an experienced residential Property Manager in the Orlando area with a demonstrable track record – look no further. Or Call us at (836) 424-2309
Ready to make a Move?
Bardell Real Estate are the experts in helping you with your selling, buying or renting needs near Orlando, Florida. Make your Disney area experience a forever memorable one. Call us now to speak to a real estate agent.