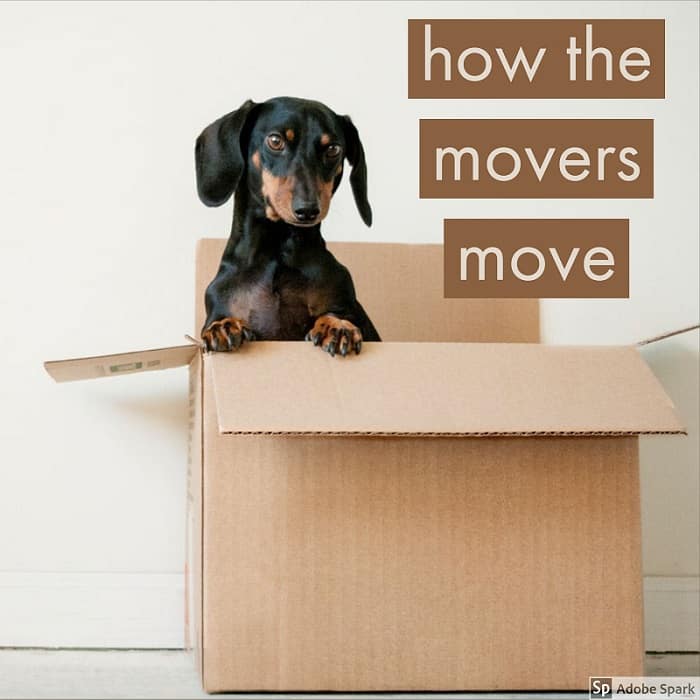 Move Like a Professional
No one knows how to move like professional movers. That's their job, after all. And that got us wondering: Once the day arrives where they have to pack up their own stuff and get from point A to point B, how do they go about it? Is it different from how the rest of us muddle through?
We asked. And movers answered, revealing that through their work experience, they've picked up a ton of smart strategies they put into practice personally when they relocate. If you're tired of moving day being an exhausting, expensive slog, check out these insider tips to make it easier, cheaper, and, dare we say, almost pleasant.
1. They time their move to save money
As a rule of thumb, people in the moving industry load up a moving truck on a weekend that falls midmonth, says Ross Sapir, president of Roadway Moving Company. This tactic avoids both the headaches of weekday commuter traffic and the higher prices at the beginning and end of each month, when most people move.
Pro tip bonus: Reserve a moving company or moving truck at least seven days in advance, to ensure you get your preferred date.
2. They pay for real moving boxes
Scavenging free boxes at the grocery store may seem like a great idea.
"But oftentimes, it ends in disaster, when boxes with a limited weight capacity split or get crushed," says Terese Kerrigan, director of marketing communications at FreightCenter.com. Professional movers spend the extra cash on boxes that have a box maker's certificate and provide the most protection.
Pro tip bonus: Lift your boxes and give a gentle shake. "If you hear anything moving, you need to repack, because items may break," says Lior Rachmany, CEO and founder of Dumbo Moving and Storage.
3. They number their boxes by weight
"Label your heaviest boxes with a '1' and the lightest, or most fragile boxes, with a '5,'" says Kyle Miller, communications director at GetBellHops.com, a company that combines tech and moving. Everything in the middle then gets labeled accordingly. With this system, you can quickly identify which boxes should be on the bottom—heaviest or "1"—of the truck and which boxes should be stacked on top.
Pro tip bonus: Pack heavy items in small or medium boxes and light things in big boxes when possible. That way, none of them end up too heavy or light.
4. They saran-wrap dresser drawers
Moving dresser drawers? Remove the drawers, grab some plastic wrap, and wrap each drawer individually, with the clothes still in them, says Miller. For one, a drawerless dresser is light and easy to move—and keeping clothes in the drawers cuts down on boxes. Win-win!
Pro tip bonus: Put knives wrapped in paper inside potholders to keep them from poking anything.
5. They place their packed boxes near the front door
When most people pack up a room, they leave the boxes in that same space. Pros pack a box, then move it near the front door. This saves time when movers are loading the truck, which in turn saves you money, says Ann Bass of ALighterMove.com in Weaverville, NC.
Pro tip bonus: Write a brief list of the contents inside on each box filled with a mix of things.
"Or else you'll almost certainly forget what's inside when looking for something specific during unpacking," says Laura Hall, marketing executive at Shiply, an online delivery marketplace.
6. They build custom-size boxes
Pros put as much as possible inside boxes to limit trips to the truck and protect belongings. For unusually shaped items that seem difficult to pack, use multiple boxes to build a custom-sized box.
"You can cut boxes into almost any shape you need," say Derek Mills at SquareCowMoovers.com.
Pro tip bonus: Box your mattresses! All it takes is a slight bend to break and destroy a spring mattress.
7. They avoid newspapers as packing material
Use clean newsprint-grade packing paper—not actual newspaper—to wrap up your breakables.
"It will save you lots of cleaning on the unpacking side when you don't have to wash off all the newsprint ink," says Sharon McRill, owner of relocation management and organizing company the Betty Brigade.
Pro tip bonus: For fragile items, Bubble Wrap™ alone may not be enough.
"Bubble Wrap™ doesn't really protect from movement inside the box that will occur during the move," says Rachmany. Make sure to pack any gaps with paper, too.
8. They rent the right hand truck
Besides the risk of damaging your possessions, moving risks damaging your back. Save your vertebrae by getting a hand truck with inflatable wheels to move heavy or large items, says Mike Glanz, co-founder and CEO of HireAHelper.com. Inflatable wheels are much better than solid wheels for moving loads up and down curbs, stairs, and dealing with bad weather.
Pro tip bonus: Rent or buy a strap that you can wrap around the bulky objects to ratchet them into place on the hand truck.
How many times have you thought about how to master a move like professional movers? Even if you haven't, these 8 tips are gamechanging!! These simple changes and thoughts could make your move a lot easier than anticipated.  Ready to make the move? Contact us today to speak with your local realtor about relocating to the Central Florida area. The sunshine is calling 🙂 Let's find your Florida Dream Home, today!