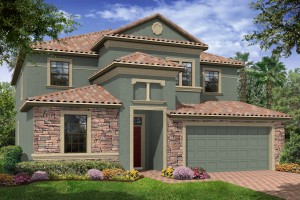 Although existing home sales for property in the US slipped back in December 2012, homes for sale in Florida were up 15.8% as the Florida housing market continued it's positive track. So far in January enquiry levels are higher than January 2012 and we are expecting to see a very busy year for Florida home sales.
 ORLANDO, Fla. – Jan. 22, 2013 – Florida's housing market had more closed sales, higher pending sales, higher median prices and we have a reduced inventory of homes for sale in Florida in December, according to the latest housing data released by Florida Realtors®.
"Florida is an international destination: Owning a home here appeals to people of all ages from all over the world," said 2013 Florida Realtors President Dean Asher, broker-owner with Don Asher & Associates Inc. in Orlando. "Realtors from across the state are reporting increases in home sales and median prices. As a result of rising demand from investors and other buyers, there's a shortage of homes for sale in Florida markets, and it's putting pressure on prices."
Statewide closed sales of existing single-family homes totaled 18,031 in December, up 15.8 percent compared to the year-ago figure, according to data from Florida Realtors Industry Data and Analysis department in partnership with local Realtor boards/associations. Closed sales typically occur 30 to 90 days after sales contracts are written.
Meanwhile, pending sales – contracts that are signed but not yet completed or closed – for existing single-family homes last month rose 39.7 percent over the previous December. The statewide median sales price for single-family existing homes last month was $154,000, up 14.1 percent from the previous year.Looking at Florida's year-to-year comparison for sales of townhouse-condos, a total of 8,470 units sold statewide last month, up 8.6 percent compared to December 2011. Meanwhile, pending sales for townhouse-condos in December increased 31.8 percent compared to the year-ago figure. December marks the 12th consecutive month of higher statewide median sales prices for both single-family homes and for townhouse-condo units year-to-year, according to Florida Realtors' data.
The inventory for single-family homes for sale in Florida stood at a 5.5-months' supply in December; inventory for townhouse-condos was at a 6-months' supply, according to Florida Realtors. "The market continues to improve, and it's doing so in all parts of the state," said Florida Realtors Chief Economist Dr. John Tuccillo. "Of note is the fact that inventory levels are now clearly consistent with a sellers' market. When the final year-end statistics are compiled, expect that sales in 2012 will be more than 10 percent higher than they were in 2011. Once again, all the positive indicators are up significantly. The Florida real estate market is rapidly improving."    © 2013 Florida Realtors®
Overseas investors looking for good deals continue their search for homes for sale in Florida and we are seeing a constant stream of enquiries from Europe, Canada and south America.