HOMEOWNERSHIP ASSISTANCE Need help buying a home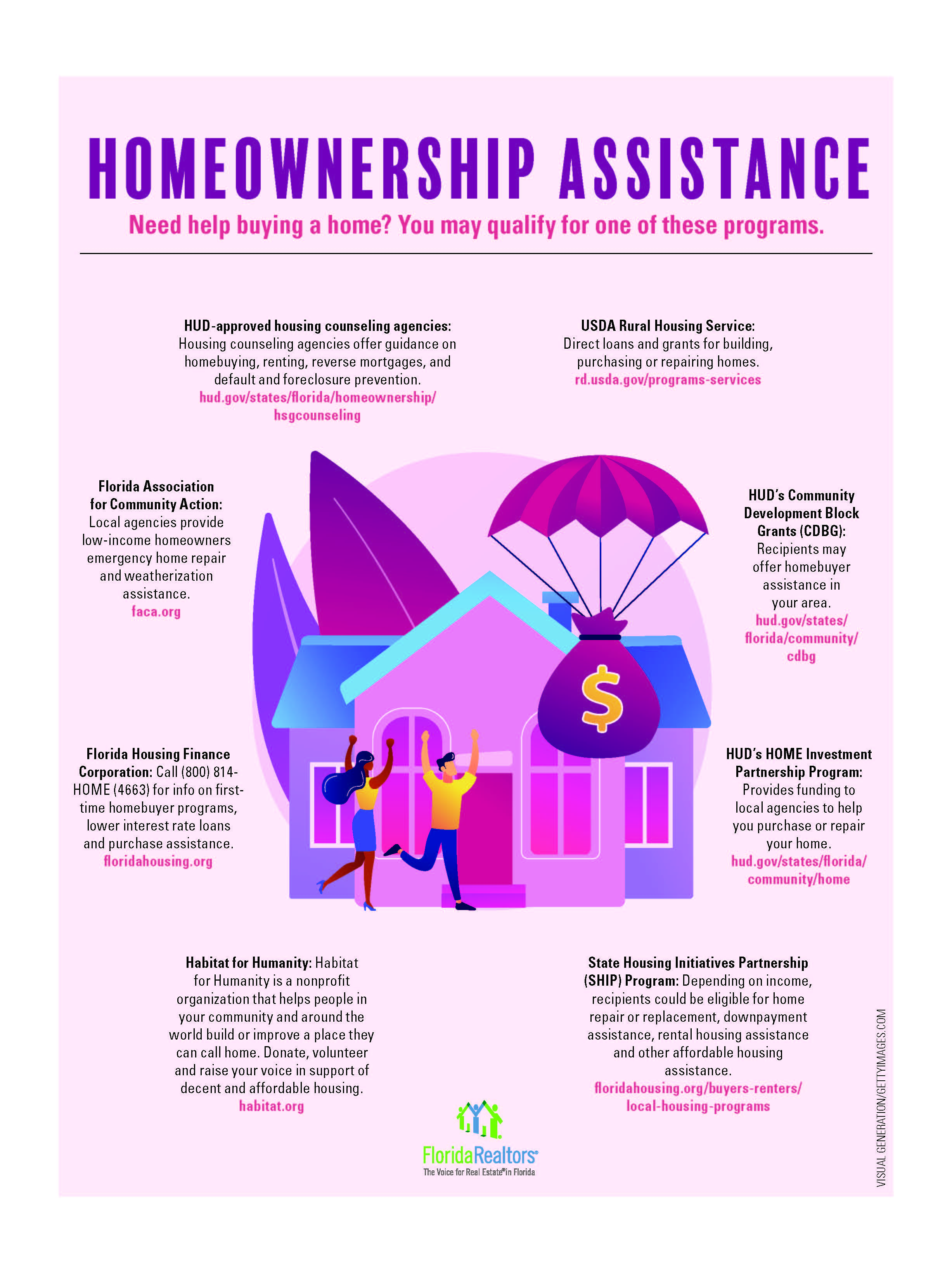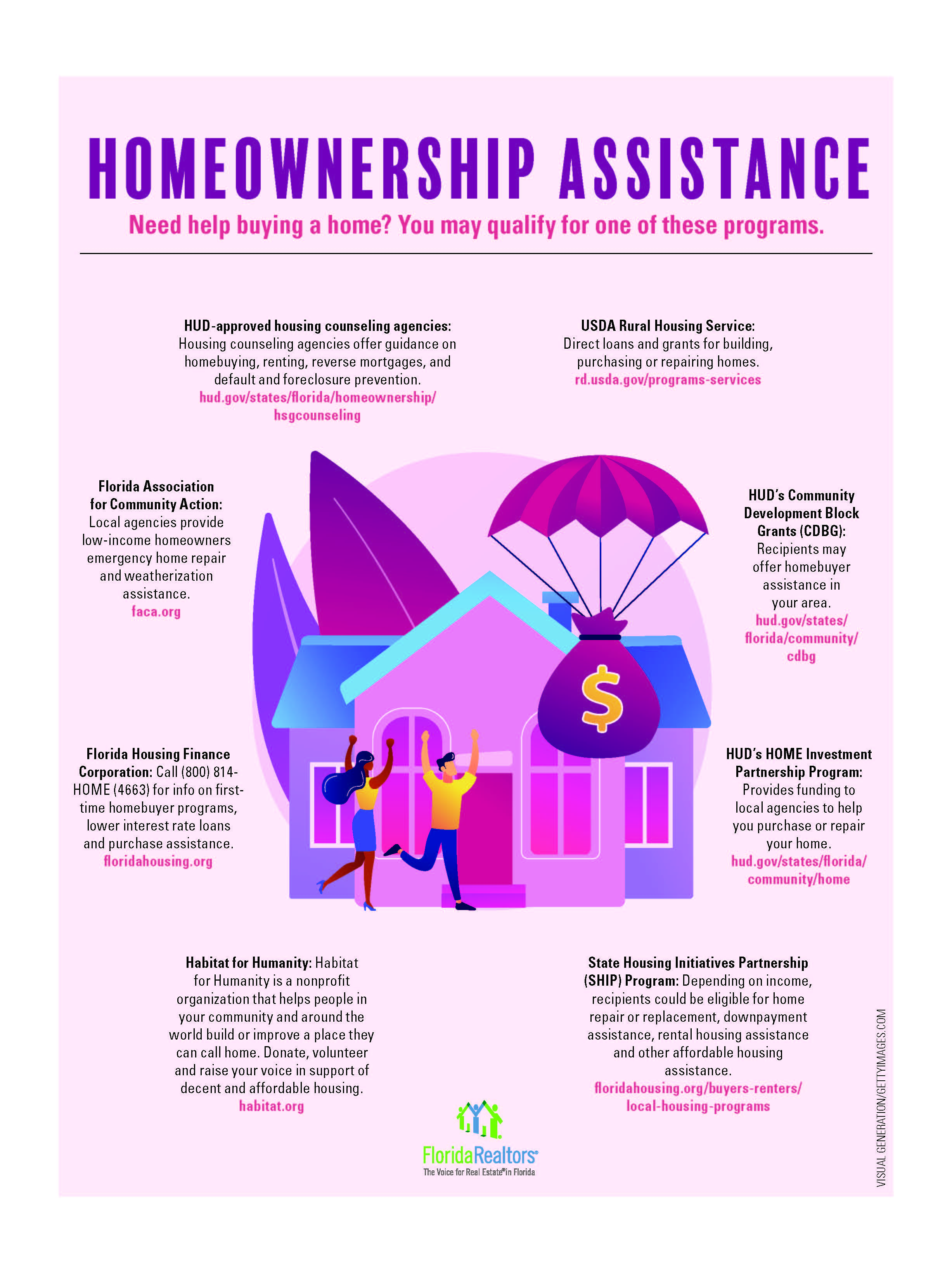 HOMEOWNERSHIP ASSISTANCE Need help buying a home? You may qualify for one of these programs.
HUD-approved housing counseling agencies: Housing counseling agencies offer guidance on home buying, renting, reverse mortgages, and default and foreclosure prevention. hud.gov/states/florida/homeownership/hsgcounseling
USDA Rural Housing Service: Direct loans and grants for building, purchasing or repairing homes. rd.usda.gov/programs-services
HUD's Community Development Block Grants (CDBG): Recipients may offer homebuyer assistance in your area. hud.gov/states/florida/community/cdbg
HUD's HOME Investment Partnership Program: Provides funding to local agencies to help you purchase or repair your home. hud.gov/states/florida/community/home
State Housing Initiatives Partnership (SHIP) Program: Depending on income, recipients could be eligible for home repair or replacement, downpayment assistance, rental housing assistance and other affordable housing assistance. floridahousing.org/buyers-renters/local-housing-programs
Habitat for Humanity: Habitat for Humanity is a nonprofit organization that helps people in your community and around the world build or improve a place they can call home. Donate, volunteer and raise your voice in support of decent and affordable housing. habitat.org
Florida Housing Finance Corporation: Call (800) 814-HOME (4663) for info on first-time homebuyer programs, lower interest rate loans and purchase assistance. floridahousing.org
Florida Association for Community Action: Local agencies provide low-income homeowners emergency home repair and weatherization assistance. faca.org
Ready to make a Move?
Bardell Real Estate are the experts in helping you with your selling, buying or renting needs near Orlando, Florida. Make your Disney area experience a forever memorable one. Call us now to speak to a real estate agent.