Hands of Hope America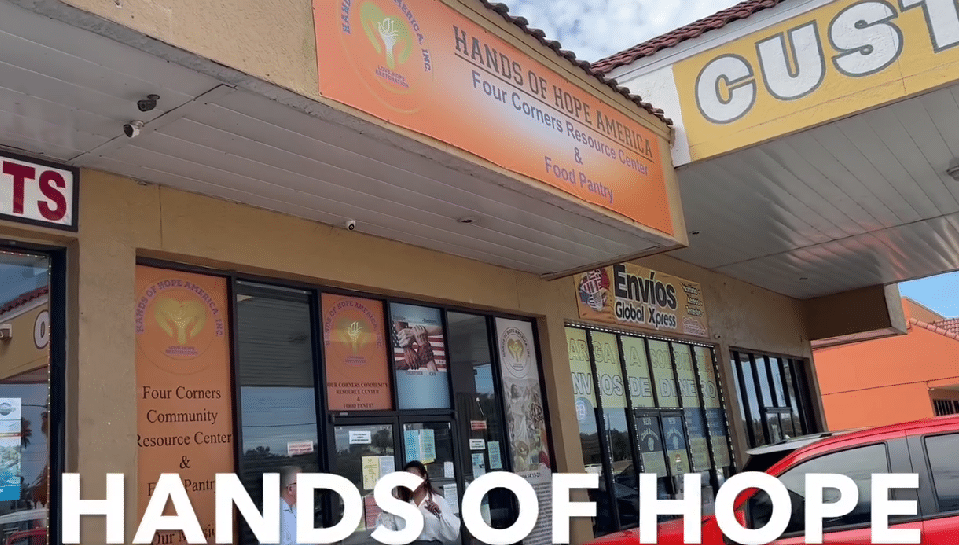 FOUNDER — MY STORY
Evelisse is a veteran, leader, an ordained minister, and advocate in her community. Evelisse has a BSW from Southeastern University with a certificate in Child Welfare, and her MSW in Clinical Social Work. Evelisse discovered her passion for empowering the next generation while working as a residential counselor for the developmentally disabled at Springbrook in Oneonta, New York. Evelisse's passion for Human Services continued to grow as she worked as a nursing assistant with disabled veterans and the elderly population. Evelisse moved to Florida in 2012, where she got involved in mentoring at-risk youth in her community and church youth groups. Currently, Evelisse sits on the Board of Lake County Children's Services Council and is the Executive Director of Hands of Hope America; a nonprofit organization that provides services and resources to equip families, empower youth, and advocate to restore underserved communities.
DIRECTORS
Maritza Garcia

I am Maritza Garcia, mother of three children, and one of the Board of Directors of Hands of Hope AmericaI Inc. I was born in Puerto Rico; My family moved to NYC when I was four years old. I attended NYC Technical College, where I studied accounting/Business Administration where I earned a 2-year degree. I retired as a Correction Officer after 20 years in one of the worst prison systems in NYC, Rikers Island. During my twenty years as a Correction Officer, I worked with inmates in different capacities, courts, lawyers, judges, and different law enforcement agencies.
One of my assignments was working with the Institute of Inner Development program for inmates. Such programs involved emotional support counseling for past traumas that led them to incarceration, self-empowerment, and coping skills. In essence, inmates received rehabilitation strategies to become productive members of society.
Bolivar Tellado

My name is Bolivar Tellado Jr., I'm originally from New York City and have been living in and involved in the community of Four Corners, FL for about 10 years now. As a Realtor and a local small business owner, I tend to take the hands on approach in our community. Being a veteran of the US Air Force, I bring those qualities of Integrity First, Service Before Self, and Excellence in All We Do into our vision here at Hands of Hope America. As an adolescent, I was caught up with being respected and known rather than walking towards the right path faithfully and righteously. This caused me to have run ins with law enforcement, hang with the wrong crowds, become involved with street activity and was almost paralyzed from the waist down from a gunshot wound as a teenager. Through faith and my service in the US Air Force I was able to turn my life around and am now able to give back to communities where I once may have seen myself struggling to be accepted in.
We, here at Hands of Hope America, strive to be a guidepost for all of those affected by struggles and hard times and offer a helping hand while lifting each other up positively as a community. Throughout the years of my life, I've witnessed both the pitfalls of adversity and the resilience of hope. You are not alone!
Help us in building up our community and join us in celebrating and spreading life, hope and happiness amongst one another.
Tina Sweeten

Tina Sweeten is a nonprofit professional with over 30 years of experience leading both small and large nonprofit organizations. She holds a Master of Arts in Nonprofit Management and is a Certified Volunteer Administrator. Tina has been a Red Cross employee for the past four and a half years and has volunteered for Red Cross prior to that for over 20 years in a variety of disaster and training services positions. Tina is a compassionate leader who embodies the values of the Red Cross and is currently the Executive Director of the Mid-Florida Chapter in the Central Florida and US Virgin Islands Region.
Hands of Hope America is on a mission to provide Thanksgiving meals for more than 400 families, and your support is crucial. Below, you'll find a list of essential items needed to make this holiday season brighter for these families. Your contribution can make a real difference.
THANKSGIVING COLLECTION FOOD LIST   
Turkey (10-25 lbs)                                     
Corn Bread                              

       
Cake mix or pie
Cranberry Sauce                          
Mac & Cheese Box 
Mashed Potatoes   
Gravy                                          
Green Beans or mix veggies                                                                  
Yams or Candied Yams
Stuffing                                                   
Cranberry Sauce 
Gift Cards
Rice (2 lbs)