Guide to the Home Selling Process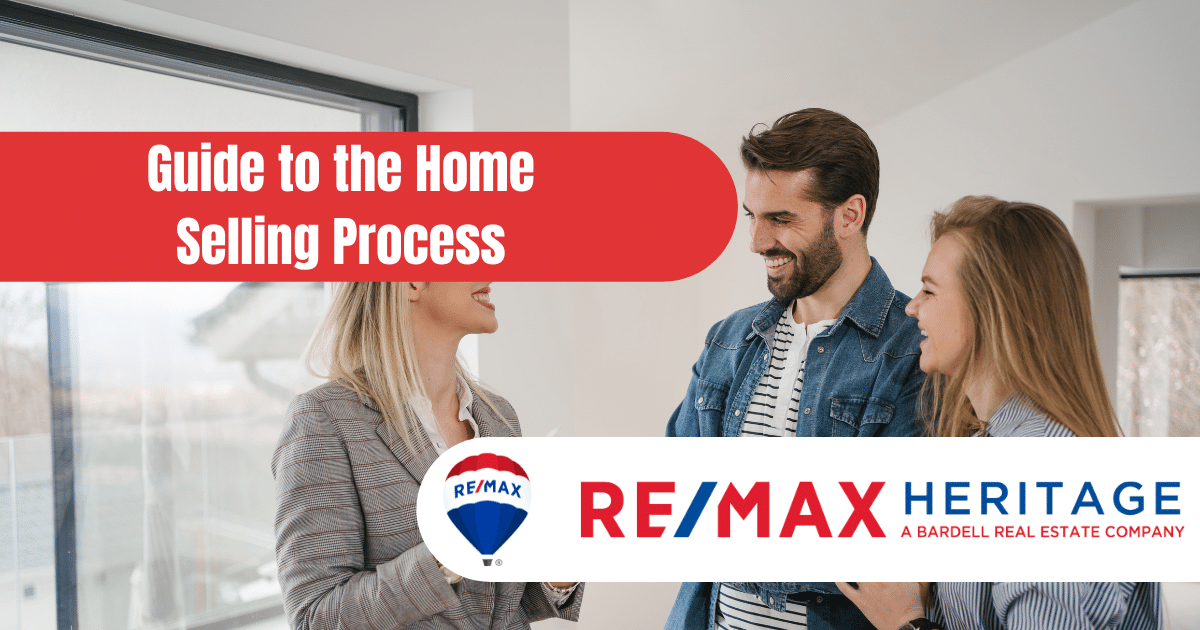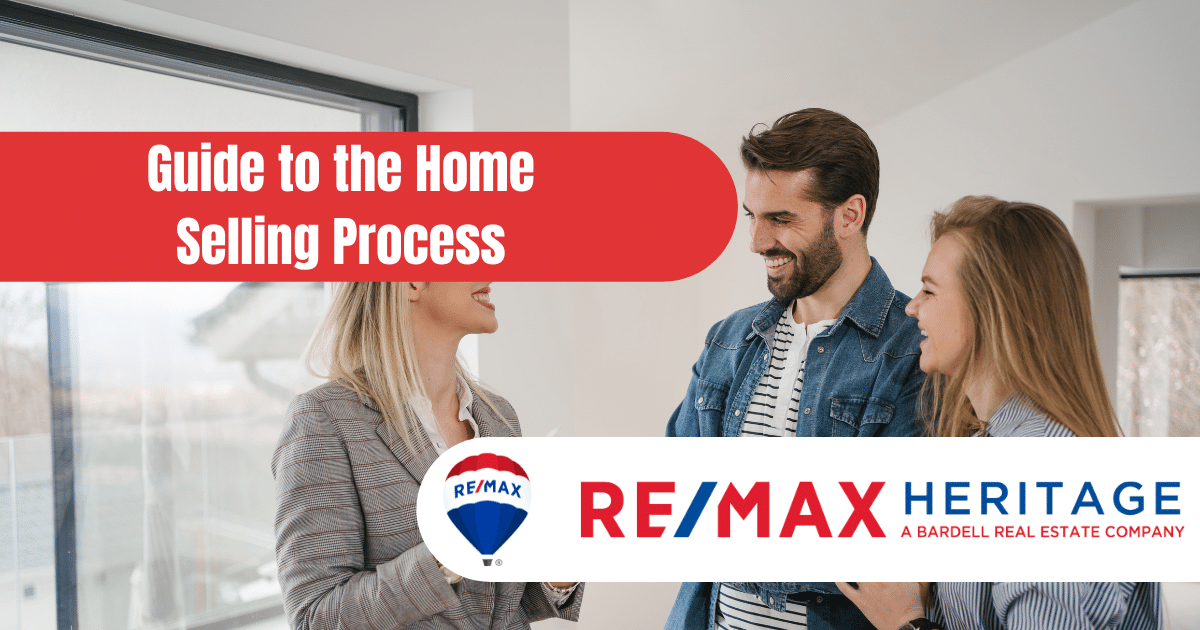 Guide to the Home Selling Process
Selling a home can be an overwhelming experience, but with the right knowledge and preparation, it can also be a rewarding one. In this comprehensive guide, we will walk you through the entire home selling timeline, providing valuable insights and tips to help you navigate the process smoothly. From pre-listing preparations to closing the deal, we've got you covered. Let's dive in!
Home-selling timeline: 10 steps to sell a house
Make renovations/repairs
Find a real estate agent
Determine the value of your house
Declutter and stage your home
Craft your listing
Conduct home showings and open houses
Await offers and negotiate the best deal
Accept an offer and await home inspection and appraisal
Finalize the sale
Relocate
Step 1: Make Renovations and Repairs
Timeframe: Two weeks to several months
When preparing your home for sale, making necessary renovations and repairs is an essential step. The duration of this process can vary greatly, typically taking around two weeks to a month. However, it ultimately depends on factors such as the current condition of your home, the extent of renovations required, the amount you're willing to invest, and the urgency to sell your property.
Step 2: Engage a Real Estate Agent
Timeframe: Two to 10 days
Finding the right real estate agent is crucial when selling your home. It is advisable to have the agent visit your property to assess its condition. In fact, you can even consider consulting a listing agent before making repairs to gain insights into necessary updates and what can be overlooked in the current market.
An experienced agent serves as your trusted advisor, providing valuable guidance to save you both time and money throughout the entire home-selling process. It is wise to explore different options and ensure you choose a professional who aligns with your needs and goals.
Step 3: Determine the Value of Your House
Timeframe: One hour to two weeks
Estimating the accurate value of your house is a crucial step, and it can take anywhere from one hour to two weeks to accomplish. It is highly recommended to rely on the expertise of your listing agent during this process. They will utilize various factors, including comparable properties (referred to as "comps") in your local area, to gain a realistic understanding of the selling price your home can command in the current market climate. This approach provides a solid foundation for pricing your home correctly and maximizing its potential for a successful sale.
Step 4: Declutter and Stage Your Home
Timeframe: One hour to one week per room
Decluttering and staging your home are essential steps in the selling process. The time required for this step can range from one hour to one week per room. Some homeowners opt to hire professional staging companies for assistance.
Although not all sellers choose to stage their home, it has been proven to be an effective strategy for attracting buyers and achieving a quick sale at a favorable price. Staging enhances the visual appeal of your home and creates an inviting atmosphere, increasing its overall marketability.
Step 5: Craft Your Listing
Timeframe: One hour to two weeks
Creating an enticing listing for your home is a crucial step in the home-selling process. This task is primarily the responsibility of your real estate agent, who will use their expertise to compile a captivating and comprehensive listing.
The time required to complete this step can range from one hour to two weeks, depending on various factors such as the extent of property details, gathering high-quality photographs, and crafting compelling descriptions. Your agent will ensure that your listing highlights the unique features and selling points of your home, effectively capturing the attention of potential buyers in the market.
Step 6: Conduct Home Showings and Open Houses
Timeframe: One to four weeks
After your property is listed, a series of home showings and open houses will take place, typically within the first few days or weeks.
Home showings are scheduled appointments where potential buyers visit your home to explore its features. Generally, a notice of 12 to 24 hours is required for showings. It is essential to ensure that you and your pets are not present during the showings, and valuable items are securely locked away for safety. Showings typically last between 15 to 30 minutes.
Hosting an open house is recommended within the first week of listing or shortly after the property hits the market. It is crucial to provide advance notice to potential buyers regarding the scheduled open house. This allows them the opportunity to plan their visit and explore your property in a more casual setting.
Step 7: Await Offers and Negotiate the Best Deal
Timeframe: Two days to a month—or more
After your home is listed, you will need to patiently wait for offers to come in, which can take anywhere from two days to a month or longer. Each market operates differently in terms of the timing of offers.
Once you receive an offer, it is important not to feel compelled to accept it immediately. Take your time to carefully consider the terms and conditions. By waiting, you allow the opportunity for potentially better offers to emerge, maximizing your chances of securing the best deal for your property.
Typically, home sellers are given a window of 24 to 48 hours to respond to an offer. This timeframe allows for thoughtful evaluation and provides the necessary space for negotiation with potential buyers.
Step 8: Accept an Offer and Await Home Inspection and Appraisal
Timeframe: Three weeks
Once you receive an offer that meets your requirements, accepting it can be a swift process.
The next steps involve the buyer conducting due diligence, which includes a home inspection and home appraisal.
If the buyer is financing the purchase with a mortgage, the appraisal will follow the home inspection. This appraisal process may take an additional two weeks or longer.
During this waiting period, it is common for impatience to arise among home sellers. If you prefer a faster closing with fewer contingencies, it is advisable to communicate this preference to your listing agent from the outset. Their expertise can help facilitate a smoother and expedited process, aligning with your desired timeline.
Step 9: Finalize the Sale
Timeframe: 10 to 45 days
The closing process of a home sale is primarily influenced by the involvement of the lender. Most buyers rely on financing, and it can take some time to coordinate with a representative from the lender to complete the closing formalities.
However, if you have the advantage of an all-cash buyer, the closing can occur relatively quickly, typically within 10 to 14 days.
The main factor that affects the timeline is the lender's involvement. It is essential to stay in communication with your real estate agent and be prepared to provide any necessary documentation or information requested by the lender. By working closely with all parties involved, you can help expedite the closing process and move towards finalizing the sale of your home.
Step 10: Relocate
Timeframe: 30 days
Once the property has been sold and transferred to the buyer, it is customary for the seller to be given a period of 30 days to vacate the premises. However, it is worth noting that some sellers may request additional time, such as 45 or 60 days, depending on their specific circumstances.
In certain situations, sellers may also opt for a post-close occupancy agreement, which grants them the option to remain in the home for a period of time after the closing. This agreement can either be free of charge or involve the seller paying rent to the buyer.
During this time, it is important to make the necessary arrangements to relocate, ensuring a smooth transition from your current property to your new living arrangements. Plan ahead, coordinate with movers if necessary, and tie up any loose ends to complete the final step of the home selling process.
Experts in Residential Real Estate in Orlando
If you are BUYING or SELLING real estate it's quiet often the single most important financial decision you make. For the last 30 years we have helped clients buying and selling property in Orlando and the surrounding areas. Put simply, this means the knowledge and expertise accumulated over this time ensures our clients get the best representation possible.
Our experienced agents will help and guide you through the entire process providing valuable support every step of the way.
Ready to make a Move?
Bardell Real Estate are the experts in helping you with your selling, buying or renting needs near Orlando, Florida. Make your Disney area experience a forever memorable one. Call us now to speak to a real estate agent.