Florida's housing sales, median prices rise in August…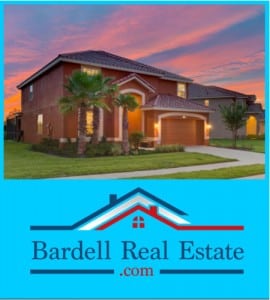 ORLANDO, Fla. – Sept. 22, 2016 – Florida's housing market reported more closed sales, higher median prices, more new listings and fewer all-cash closed sales in August, according to the latest housing data released by Florida Realtors®. Closed sales of single-family homes statewide totaled 25,070 last month, up 8.2 percent from August 2015.
"A continued lack of inventory – particularly in the mid-$200,000 and under range – is creating obstacles for many buyers who are trying to enter Florida's housing market,"said 2016 Florida Realtors President Matey H. Veissi, broker and co-owner of Veissi & Associates in Miami. "Rising median prices also may be an inhibiting factor for these would-be homeowners; however, the uptick in prices could persuade sellers that now is the time to list their properties for sale, which in turn may help ease the tight supply in many areas."
Home sellers continued to get more of their original asking price at the closing table in August: Sellers of existing single-family homes received 96.4 percent (median percentage) of their original listing price, while those selling townhouse-condo properties received 94.6 percent (median percentage).
The statewide median sales price for single-family existing homes last month was $225,000, up 12.6 percent from the previous year, according to data from Florida Realtors research department in partnership with local Realtor boards/associations. Thestatewide median price for townhouse-condo properties in August was $160,000, up 6.7 percent over the year-ago figure.
In August, statewide median sales prices for both single-family homes and townhouse-condo properties rose year-over-year for the 57th month in a row, Veissi noted. The median is the midpoint; half the homes sold for more, half for less.
Accordingto the National Association of Realtors (NAR), thenational median sales price for existing single-family homes in July 2016 was $246,000, up 5 percent from the previous yearthe national median existing condo price was $228,400.In California, the statewide median sales price for single-family existing homes in July was$509,830; in Massachusetts, it was $376,750; in Maryland, it was $289,088; and in New York, it was $255,000.
Looking at Florida's townhouse-condo market, statewide closed sales totaled 9,484 last month, up 3.3 percent compared to August 2015. Closed sales data reflected fewer short sales and cash-only sales in August: Short sales for townhouse-condo properties declined 37.4 percent while short sales for single-family homes dropped 37.3 percent. Closed sales may occur from 30- to 90-plus days after sales contracts are written.
"Closed sales of single-family homes in Florida were up by 8.2 percent year-over-year in August, effectively erasing all of the losses from July," said Florida Realtors Chief Economist Brad O'Connor. "August's gains were broad-based, with 20 of Florida's 22 metro areas experiencing a year-over-year increase in sales. However, a single month's worth of data is rarely enough information to make assertions about a market's direction.
"In the present case, it's possible that a number of sales that might ordinarily have occurred in July were pushed back into August. Basically, if you consider the data over July and August together, the net growth rate continues the trend we've been seeing all year of slow but positive growth in the single-family market."
Inventory was at a 4.2-months' supply in August for single-family homes and at a 5.8-months' supply for townhouse-condo properties, according to Florida Realtors.
According to Freddie Mac, the interest rate for a 30-year fixed-rate mortgage averaged 3.44 percent in August 2016, which was notably lower than the 3.91 percent average recorded during the same month a year earlier.
– Source: floridarealtors.org