Florida Still No. 1 for International Buyers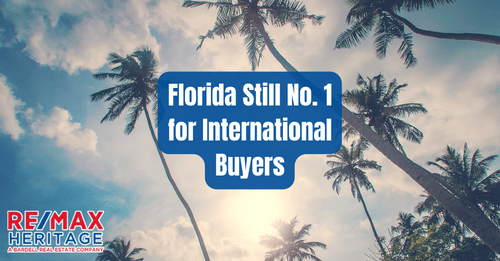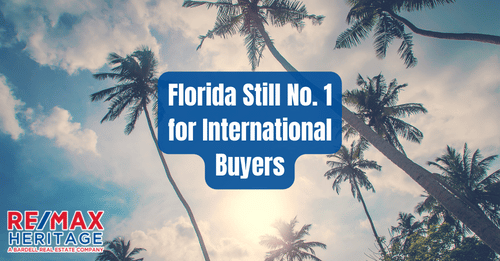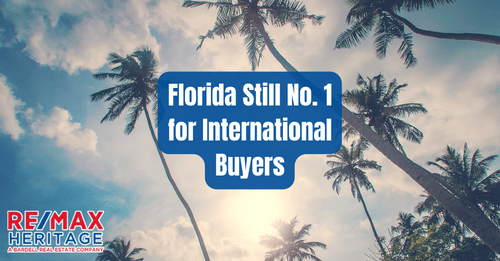 Florida Still No. 1 for International Buyers
About one in four (24%) international buyers opt for a home in Fla., finds Coldwell Banker study, compared to No. 2 Calif. (11%) and No. 3 Texas (8%).
MIAMI – Florida is still the No. 1 choice for international home buyers, according to the Coldwell Banker International Buyers Guide. About one in four 24% of international buyers purchase a home in Florida.
Percent of international buyers by state
Florida: 24%

California: 11%

Texas 8%

Arizona: 7%

New York: 4%
In 2022, the highest dollar volume among international buyers in the United States came from China, followed by Canada, India, Mexico, Brazil and Colombia.
"Florida and Arizona tend to attract buyers from Latin America, Europe and Canada, who are looking to purchase properties in warm climates for vacation purposes," according to the guide. "Affordability and diversity of housing in these states also are considerations for many international buyers."
Although international-buyer purchases slowed during the pandemic, buyers have returned to the market.
"According to the National Association of Realtors®, the sales volume generated by international home buyers in 2021 hit its lowest level since 2011," the guide says. "International buyer purchases accounted for just 1.6% of existing home sales, down from a peak of 5.2% in 2017. While transactions further decreased in the most recent period, dollar volume of foreign buyer purchases rose 8.5% to $59 billion in the period ending March 2022."
Source: South Florida Agent (10/26/22) Regan, Patrick
Experts in Residential Real Estate in Orlando
If you are buying or selling real estate it's quiet often the single most important financial decision you make. For the last 30 years we have helped clients buying and selling property in Orlando and the surrounding areas. Put simply, this means the knowledge and expertise accumulated over this time ensures our clients get the best representation possible.
Our experienced agents will help and guide you through the entire process providing valuable support every step of the way.
Ready to make a Move?
Bardell Real Estate are the experts in helping you with your selling, buying or renting needs near Orlando, Florida. Make your Disney area experience a forever memorable one. Call us now to speak to a real estate agent.