Who's buying Fla. real estate? It changes over time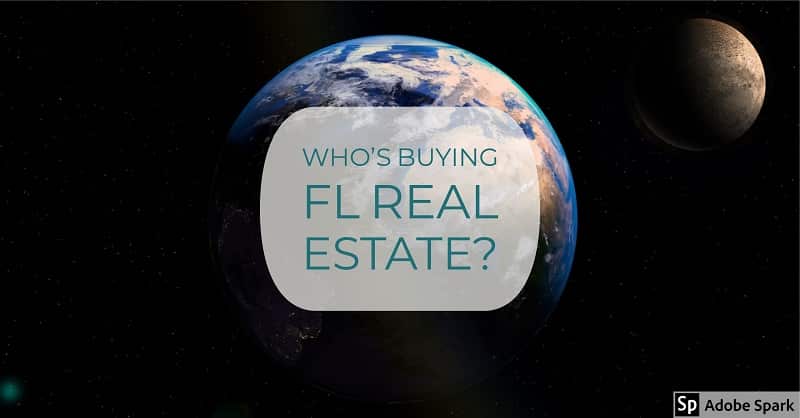 MIAMI – March 6, 2018 – Residents from other countries increasingly see U.S. real estate as a good investment, and they make up a significant portion of today's home buyers in some markets. But the feeder markets keep changing.
Nationwide, Chinese buyers have made up the biggest portion of international buyers, spending the most of any foreign group on U.S. real estate. In one year – between April 2016 and March 2017 – they spent $31.7 billion on residential real estate in the U.S., according to the National Association of Realtors® (NAR). But mainland China has since tightened restrictions on how much capital residents can spend outside the country, and that has caused some markets to see a decrease in Chinese buyers.
However, home buyers from other countries have been coming in to fill the gap.
"You turn off one faucet, and another one opens," says Jonathan Genton, the founding partner and CEO of the Genton Property Group. He says he's seeing more buyers coming in from Taiwan, Vietnam and Thailand, for example, and more investors from Dubai, Kuwait, Georgia and Turkey.
"Everyone recognizes the stability and security of the U.S. market more than ever before," Genton says, adding that up to 70 percent of a 59-unit Four Seasons Private Residences project in Beverly Hills likely will be foreigners.
Mauricio Umansky, CEO and founder of The Agency, says he's been seeing more buyers from Great Britain in the luxury L.A. market. He says that foreign buyers purchased about 10 of the 35 homes that The Agency sold in the Southern California market for more than $20 million in 2017.
"At any given point, who the front runners are changes," says Karmely. For example, in the 1980s, Japanese buyers were accounting for some of the biggest portion of real estate purchases from foreign buyers in the U.S. In 2017, they made up only 2 percent of foreign property purchases.
As the foreign buyer group changes, Karmely says it's important to note how U.S.-based real estate still continues to expand and accelerate among international buyers. Their searches are broadening too. In Miami, for example, foreign buyers are looking beyond just the beach and downtown locales. "This change has been transformation," Karmely says.
"Foreign home buyers make up a significant presence in the U.S. luxury market that will only increase as generations come here to study and geopolitical and safety factors continue to play a role," says Shahab Karmely, the CEO of KAR Properties, a New York-based development firm.
Source: "Foreign Buyers Increasingly Interested in U.S.-Based Real Estate," Mansion Global (March 2, 2018)
© Copyright 2018 INFORMATION INC., Bethesda, MD (301) 215-4688
Don't let the fact that you may be a foreign national defer you from making your dream purchase in Orlando. In the unique real estate market here close to Disney we find one of the highest concentrations of international owners anywhere in the US. Bardell Real Estate is actually owned by Steven and Anne Silcock, originally from Yorkshire, England and we have a team of american and British agents committed to delivering the highest possible level of service to our clients. Give us a call today to discuss your options.