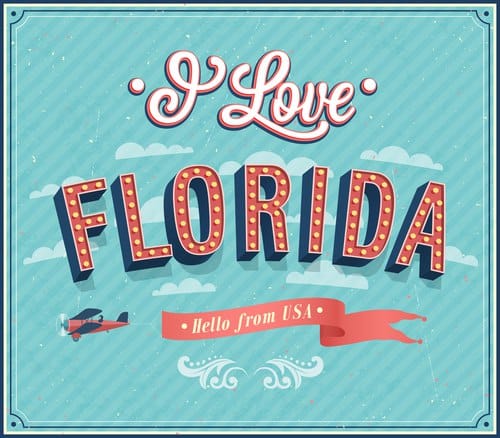 I realized earlier this week that Christmas was kind of sneaking up on me this year because the weather has been a bit warmer than usual. I don't know about you, but I have a hard time getting in the holiday shopping mood when I'm running around in shorts and flip-flops. Perhaps we'll get a cool-down before then. If not, you can always turn your air conditioning down real low to simulate cold weather. Or just revel in the warmth. Either works for me.
So, on to the more important things … For the first time since 2001, Florida is back on top as Americans' most desired place to live, thanks in part to that warmth mentioned earlier. (Wait till they get to August, though) And beaches, of course.
A Harris Poll of 2,232 adults surveyed online between Nov. 11-16 found that Florida, California and Hawaii were the top three desired states in which to live. As for the least desired cities in which to live? Sorry, New York, but you're at the bottom of the list, along with Detroit and Los Angeles.
Thinking of relocating, maybe the Central Florida area?? Click here to view Orlando Property for Sale.
Source: Bizjournals.com