Florida's Housing Market: Closed Sales, Median Prices Rise in Nov. 2015
ORLANDO, Fla., Dec. 22, 2015 /PRNewswire/ — Positive trends continued for Florida's housing market in November, with more closed sales, higher median prices, more new listings and fewer days on the market, according to the latest housing data released by Florida Realtors®. Statewide closed sales of existing single-family homes rose last month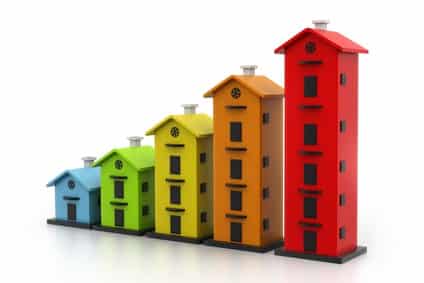 with a total of 18,102, an increase of 1.9 percent over November 2014.
"The Consumer Financial Protection Bureau's Know Before You Owe TILA-RESPA Integrated Disclosure (TRID), which was implemented in early October, may have affected home sales in the last couple of months," said 2015 Florida Realtors President Andrew Barbar, a broker with Keller Williams Realty Services in Boca Raton. "It appears some sales have been delayed and likely pushed into closing the following month. However, as the TRID implementation process moves forward, we believe its impact should be transitory.
"Also, we don't expect that last week's decision by the Federal Reserve to slightly raise the federal funds rate will have a significant adverse impact on the housing market, as rates remain historically low. The increase was long anticipated, and it may even encourage homebuyers who had been waiting on the sidelines to enter the market now."
The statewide median sales price for single-family existing homes last month was $200,000, up 13.6 percent from the previous year, according to data from Florida Realtors Industry Data and Analysis department in partnership with local Realtor boards/associations. The statewide median price for townhouse-condo properties in November was $150,000, up 7.1 percent over the year-ago figure. The median is the midpoint; half the homes sold for more, half for less.
November marked 48 months in a row month that statewide median sales prices increased year-over-year for both single-family homes and townhouse-condo properties.
According to the National Association of Realtors® (NAR), the national median sales price for existing single-family homes in October 2015 was $221,200, up 6.3 percent from the previous year; the national median existing condo price was $207,100. In California, the statewide median sales price for single-family existing homes in October was $475,990; in Massachusetts, it was $335,000; in Maryland, it was $258,811; and in New York, it was $225,000.
Looking at Florida's townhouse-condo market, statewide closed sales last month totaled 7,638, up 5.7 percent compared to November 2014. The closed sales data reflected fewer short sales in November: Short sales for townhouse-condo properties declined 35.8 percent while short sales for single-family homes dropped 34.3 percent. Closed sales typically occur 30 to 90 days after sales contracts are written.
"We are ending the year on a high note, but the market is definitely tightening in Florida," said Florida Realtors Chief Economist Dr. John Tuccillo. "Both single-family sales and condo-townhouse sales increased in November, but inventories continue to fall.
"Although the recent Fed increase in interest rates will not affect the housing market in any significant way in the next few months, the rise, coupled with the absence of inventory, could cause the market to slow down a bit as we enter 2016."
Inventory continues to be tight, with a 4.5-months' supply in November for single-family homes and a 5.5-months' supply for townhouse-condo properties, according to Florida Realtors. Most analysts consider a 6-month supply of inventory as the benchmark for a balanced market between buyers and sellers.
According to Freddie Mac, the interest rate for a 30-year fixed-rate mortgage averaged 3.94 percent in November 2015, down from the 4.0 percent average recorded during the same month a year ago.
If you would like to know what your house is worth, click here for more information.  We can provide you with a free Comparative Market Analysis (CMA).
To see the full statewide housing activity reports, go to Florida Realtors Media Center at http://media.floridarealtors.org/ and look under Latest Releases, or download the November 2015 data report PDFs under Market Data at: http://media.floridarealtors.org/market-data
Source: prnewswire.com