Existing-home sales for January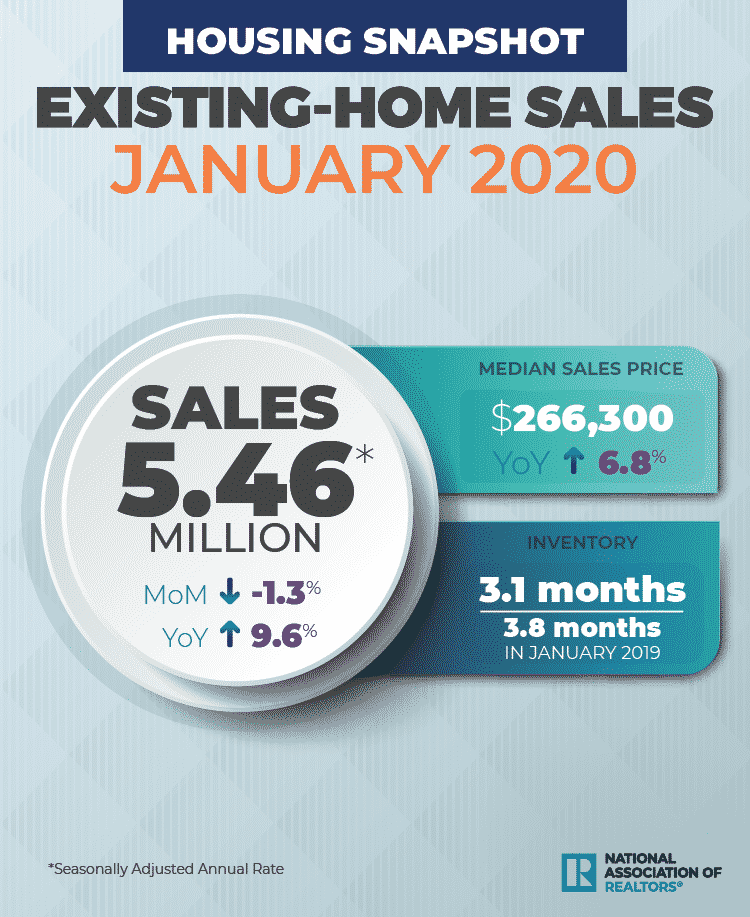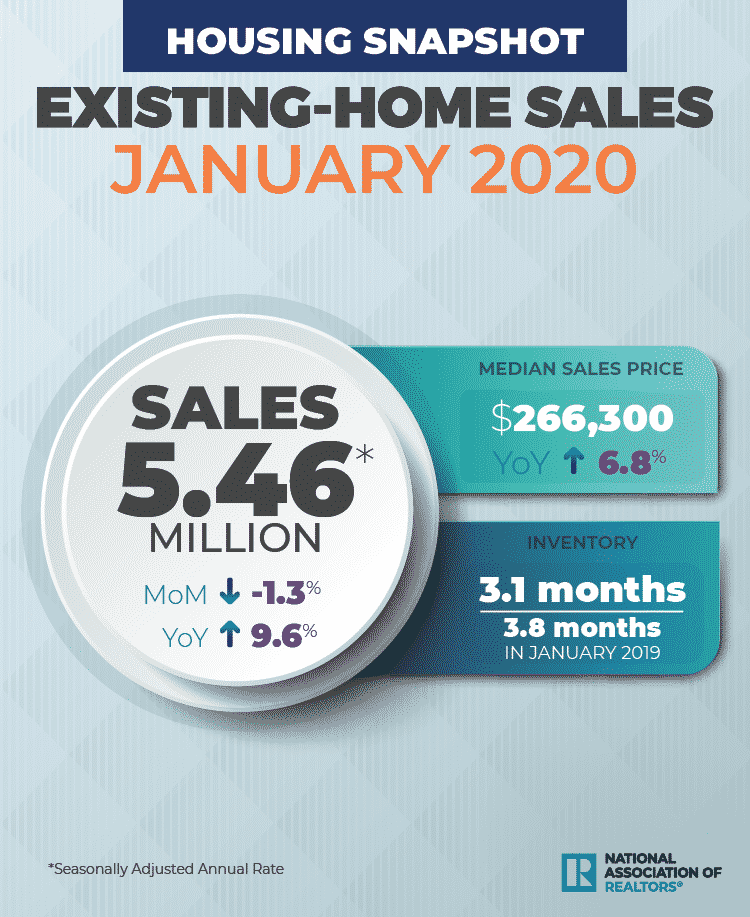 Existing-home sales declined in January, continuing a fluctuating pattern of monthly increases and declines, according to the National Association of Realtors®. Significant declines in the West region dragged down nationwide numbers, with the other three major U.S. regions reporting marginal – or no – changes last month.
Total existing-home sales,1 https://www.nar.realtor/existing-home-sales, completed transactions that include single-family homes, townhomes, condominiums and co-ops, decreased 1.3% from December to a seasonally-adjusted annual rate of 5.46 million in January. However, for the second straight month, overall sales substantially increased year-over-year, up 9.6% from a year ago (4.98 million in January 2019).
Lawrence Yun, NAR's chief economist, finds the outlook for 2020 home sales promising despite the drop in January. "Existing-home sales are off to a strong start at 5.46 million." Yun said. "The trend line for housing starts is increasing and showing steady improvement, which should ultimately lead to more home sales."
The median existing-home price2 for all housing types in January was $266,300, up 6.8% from January 2019 ($249,400), as prices increased in every region. January's price increase marks 95 straight months of year-over-year gains. "Mortgage rates have helped with affordability, but it is supply conditions that are driving price growth," Yun said.
Ready to make a Move?
Bardell Real Estate are the experts in helping you with your selling, buying or renting needs near Orlando, Florida. Make your Disney area experience a forever memorable one. Call us now to speak to a real estate agent.