Low Mortgage Rates Entices Buyers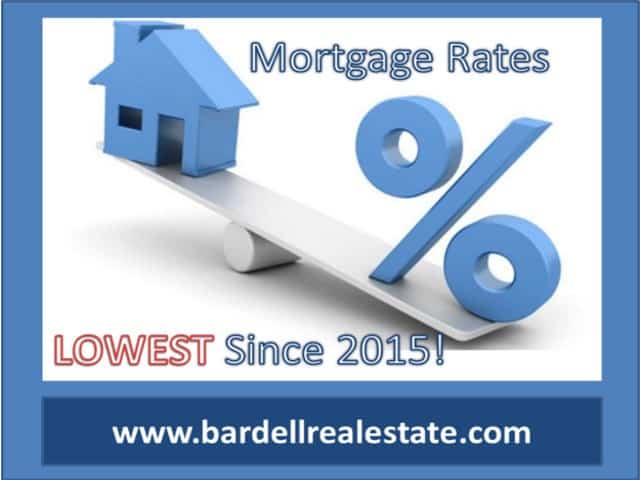 As the year moves along, Central Florida's climate offers a competitive advantage over other travel destinations, along with lower than normal mortgage rates.
Average long-term U.S. mortgage rates slid this week to their lowest level since February 2015, luring prospective purchasers during the spring vacation home-buying season.
Mortgage buyer Freddie Mac said Thursday the average rate on a 30-year, fixed-rate mortgage fell to 3.59 percent from 3.71 percent last week. The benchmark rate was far below the 3.66 percent level it marked a year ago.
The average rate on 15-year fixed-rate mortgages declined to 2.88 percent from 2.98 percent last week.
A recent speech by Federal Reserve Chair Janet Yellen reaffirmed the Fed's plans to move slowly in raising the interest rates it controls. That prospect has tamped down mortgage rates.
The signals on Fed interest-rate policy touched off a steep increase in prices of U.S. government bonds. The bonds' yields, moving in the opposite direction from their prices and influencing mortgage rates, fell sharply.
The yield on the 10-year Treasury bond stood at 1.76 percent Wednesday, down from 1.83 percent a week earlier. The yield slipped further to 1.72 percent Thursday morning.
To calculate average mortgage rates, Freddie Mac surveys lenders across the country at the beginning of each week. The average doesn't include extra fees, known as points, which most borrowers must pay to get the lowest rates. One point equals 1 percent of the loan amount.
The average fee for a 30-year mortgage was unchanged from last week at 0.5 point. The fee for a 15-year loan also held steady, at 0.4 point.
Rates on adjustable five-year mortgages averaged 2.82 percent this week, down from 2.90 percent last week. The fee remained at 0.5 point.
With mortgage rates at an all time low, the decision to purchase your very own Florida Vacation home isn't too far out. If now is the time for you and your family, do not hesitate to reach out to our office and one our experienced agents can answer any questions you may have.
Source: Florida Realtors®