Does the color affect Your Home's Selling Potential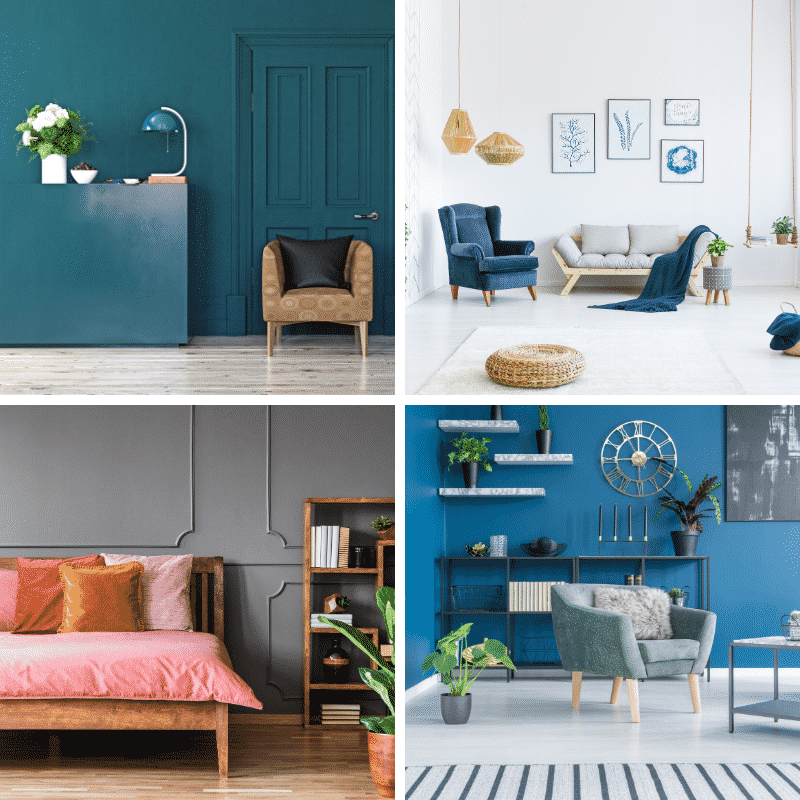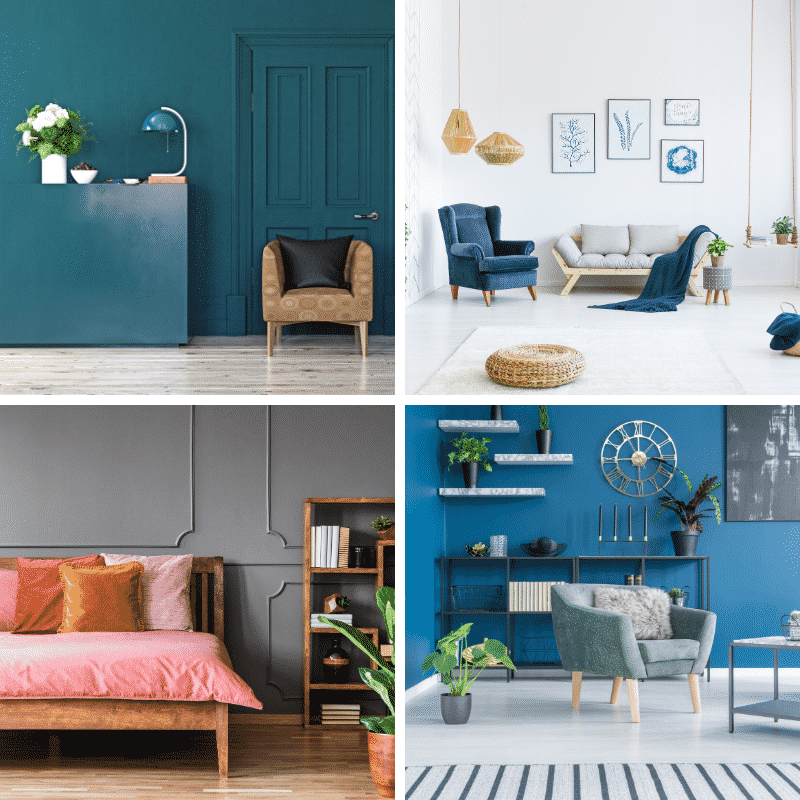 When decorating a home it's easy to appeal to your own personal taste: A kitchen painted your favorite shade of red, or a brightly colored statement chair in your living room, can instantly make a new house feel like home.
But, if you're ever planning to sell your home, you should know how your color choices now will affect a buyer's view of your home later.
In a recent survey by Better Homes and Gardens, 400 homeowners were polled on the colors they're most and least attracted to. The results showed strong preferences—not just for color in general, but also for how and where each hue was used.
Avoid these three colors
Orange, black, and violet: Of the homeowners polled, 58% said they're least likely to decorate with orange, claiming it's "way too loud." Black and violet followed, snagging the second and third spots on the list of colors homeowners would rather live without. A fan of these condemned tones? Well, we're not saying they're banned. Just try to limit them to small surfaces and keep them off your walls—they can be overpowering for buyers.
Don't over saturate your interior
When it comes to color, the biggest fear among homeowners (read: your potential future buyers) is that they'll get sick of the color they've chosen. That means if you're going to use saturated hues, you're going to want to see them limited to certain rooms and decor.
Those polled ranked the living room (63%), kitchen (53%), and bathroom (52%) as the top three spots where color is most likely to be used. In other spots, you'll want to go easy on the saturated shades—specifically, the foyer (36%), dining room (24%), and adult bedroom (24%).
Think accent, not statement
When it comes to buyer-friendly decor, you can still use the colors you want, but small doses are best: 41% of participants preferred using color as an accent throughout the home.
We think you know what this means. Leave large surfaces—walls, floors, and ceilings—neutral to act as a backdrop for your furnishings and accessories. When it comes time for a walk-through or open house, the potential new owners can imagine their life and belongings in the home without being overwhelmed by your design.
Go bold—outside
Have a penchant for color but afraid of the consequences when you go to sell? Take that personality to the exterior of your home and opt for a front door in a shade other than white.
Bringing a touch of color to the front of your home will feel welcoming.  But keep it to the front door or shutters—only 8% say a bold-colored exterior would be something they'd consider.
Feeling blue is actually a good thing
When it comes to decor, that is.
The calming shade won the most affection from homeowners, with 62% favoring a palette rich in blues. The fervor for earthy hues continues with green as the second favorite; neutrals follow as the most common choice on interior walls.
So, whether you're hoping your house sells in the next 20 minutes or you're planning to put it up for sale in 20 years, you should consider the consequences of your color choices.
During your time in a home, decorate for yourself (and enjoy it!). Opt for a throw or a bright piece of artwork to add personality to neutral-colored rooms. And, if you so dare, paint a room in a bold shade—just be ready to repaint or tone it down with neutral furniture when it's time to move on.
Ready to make a Move?
Bardell Real Estate are the experts in helping you with your selling, buying or renting needs near Orlando, Florida. Make your Disney area experience a forever memorable one. Call us now to speak to a real estate agent.