Could this economy Boost lead us to Higher Home Prices?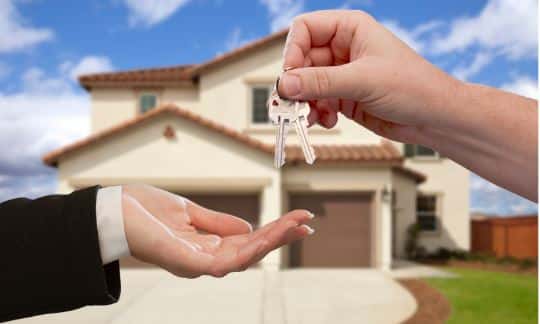 An improving economy is turning up the heat on the summer housing market.
The unemployment rate fell to 13.3% in May as more cities and states reopened and many furloughed employees were called back to work, the U.S. Bureau of Labor Statistics announced on Friday. While unemployment is still high, it's less than April's rate of 14.7% and well under the predictions of many economists.
"There are signs that the better-than-expected jobs situation is already having a positive effect on the housing market. We're seeing more home buyers in the market than we did this time last year," says realtor.com® Chief Economist Danielle Hale. "It's shaping up to be a hotter-than-expected summer in the housing market."
Summer has historically been when the housing market catches fire, as buyers bid up prices to secure a home and move before the kids start school in the fall. This year, experts had predicted that the season would be slower than normal, because of the economic turmoil, high unemployment, and fears of the novel coronavirus.
To put it in perspective, just after the Great Recession unemployment reached a high of 10%. May's rate was higher.
But the economy's retreat from the precipice is already having an impact on the national housing market.
"Part of why we're seeing the housing market rebound is because people who would have been shopping in March and April are now out shopping in May and June with people who were originally planning to look for homes" in the summer, says Hale.
"The primary motivation is people believe this is the right time for them to buy a home," she says. "The secondary motivation is that mortgage rates are low, so it helps [buyers] afford more home than they would have been able to [previously]. That's especially important now that people are wanting more space."
Home buyers undeterred by the coronavirus pandemic and ensuing economic fallout returned to the market en masse in the last two weeks in May. The number of mortgage applications for home purchases climbed 8.7% year over year in the week ending May 22, and surged 17.5% in the week ending May 29, according to the Mortgage Bankers Association.
Mortgage forbearances, which allow homeowners in financial hardship to skip monthly payments, were also down for the first time since the crisis began. Forbearances fell to roughly 4.73 million as of June 2, down from 4.76 million the previous week, according to Black Knight, a technology, data, and analytics company.
Home prices responded to the increase in buyers by going up. They rose 3.1% year over year in the last two weeks of May, according to realtor.com data. In the first two weeks of the month, before many of the city and state reopenings, home prices had been going up by about 1.5%.
"People are surprised that prices are rising, not falling, because in the last recession home prices fell," says Hale. The difference this time is the severe shortage of homes for sale.
"We're seeing bigger price increases with [a limited] number of homes. … That's likely to lead to more competition and potentially multiple offers and bidding wars," says Hale.
Even before anyone had heard of COVID-19, there was a shortfall of homes for sale. Once the virus reached crisis proportions in the U.S., many sellers responded by pulling their properties off the market or holding off on listing them. This made the situation even worse.
However in the past few weeks, things are beginning to shift a little.
"There are more people putting their homes on the market than there were in late March and April," says Hale. "But there still aren't more sellers now than there were a year ago."
Hale cautions that even though unemployment was lower than anticipated, the economy isn't out of the woods. Only about 10% of the jobs that were lost the previous month have been recovered. And while more people in hard-hit sectors like tourism and hospitality are being brought back to work, white-collar layoffs likely aren't over.
brought back to work, white-collar layoffs likely aren't over.
"There's still a lot of recovery just to get back to where we were. … If this [economic] momentum continues, it could propel the housing market forward," says Hale, who is taking a wait-and-see approach. "Prices could potentially slow down later if we see a second wave of infections," or the economy falters again.
---
Clare Trapasso is the senior news editor of realtor.com and an adjunct journalism professor at the College of Mount Saint VIncent. She previously wrote for a Financial Times publication, the New York Daily News, and the Associated Press. She is also a licensed real estate agent. Contact her at clare.trapasso@realtor.com.
Follow @claretrap
---
Ready to make a Move?
Bardell Real Estate are the experts in helping you with your selling, buying or renting needs near Orlando, Florida. Make your Disney area experience a forever memorable one. Call us now to speak to a real estate agent.