Common Expenses for New Home Buyers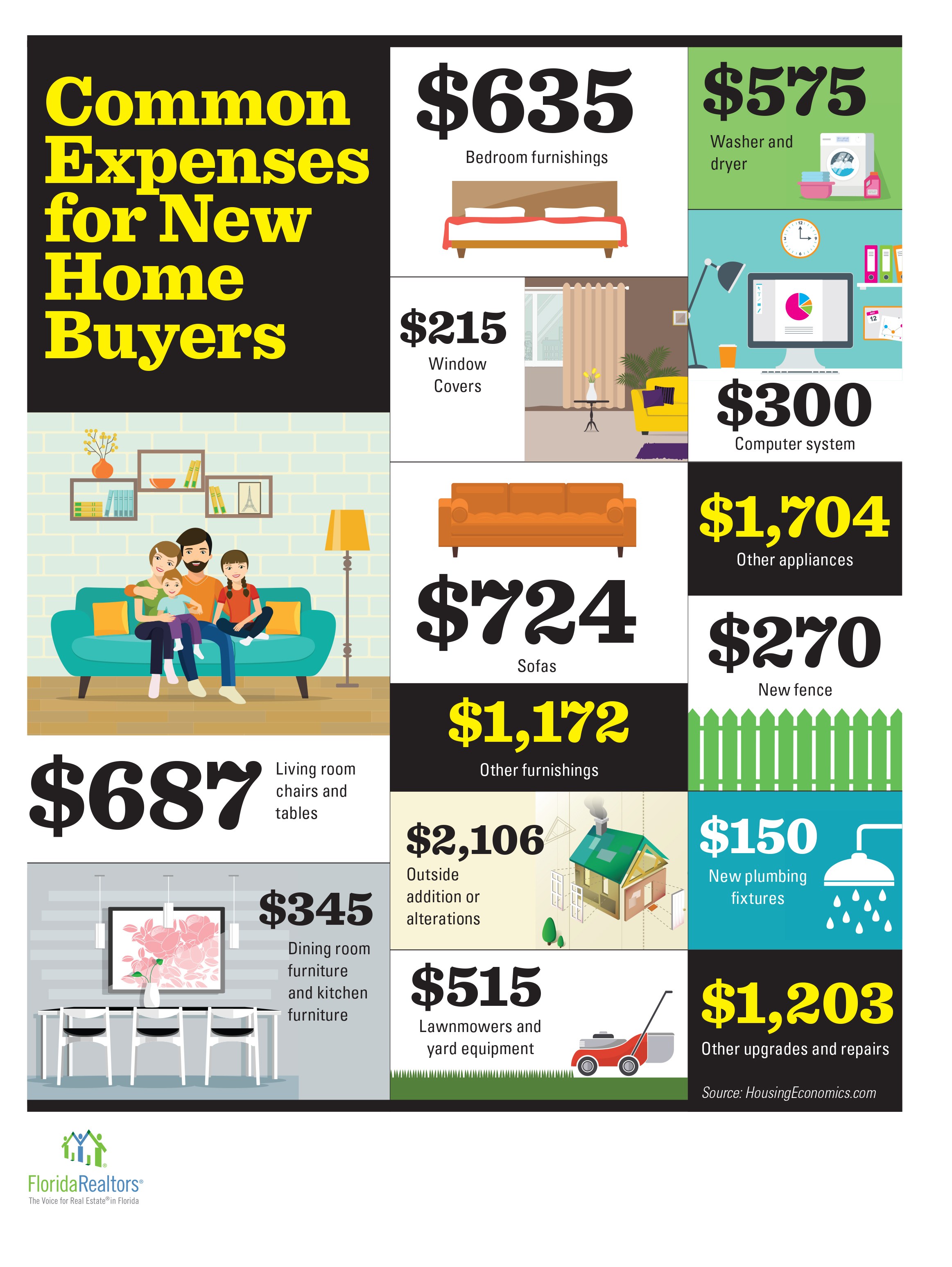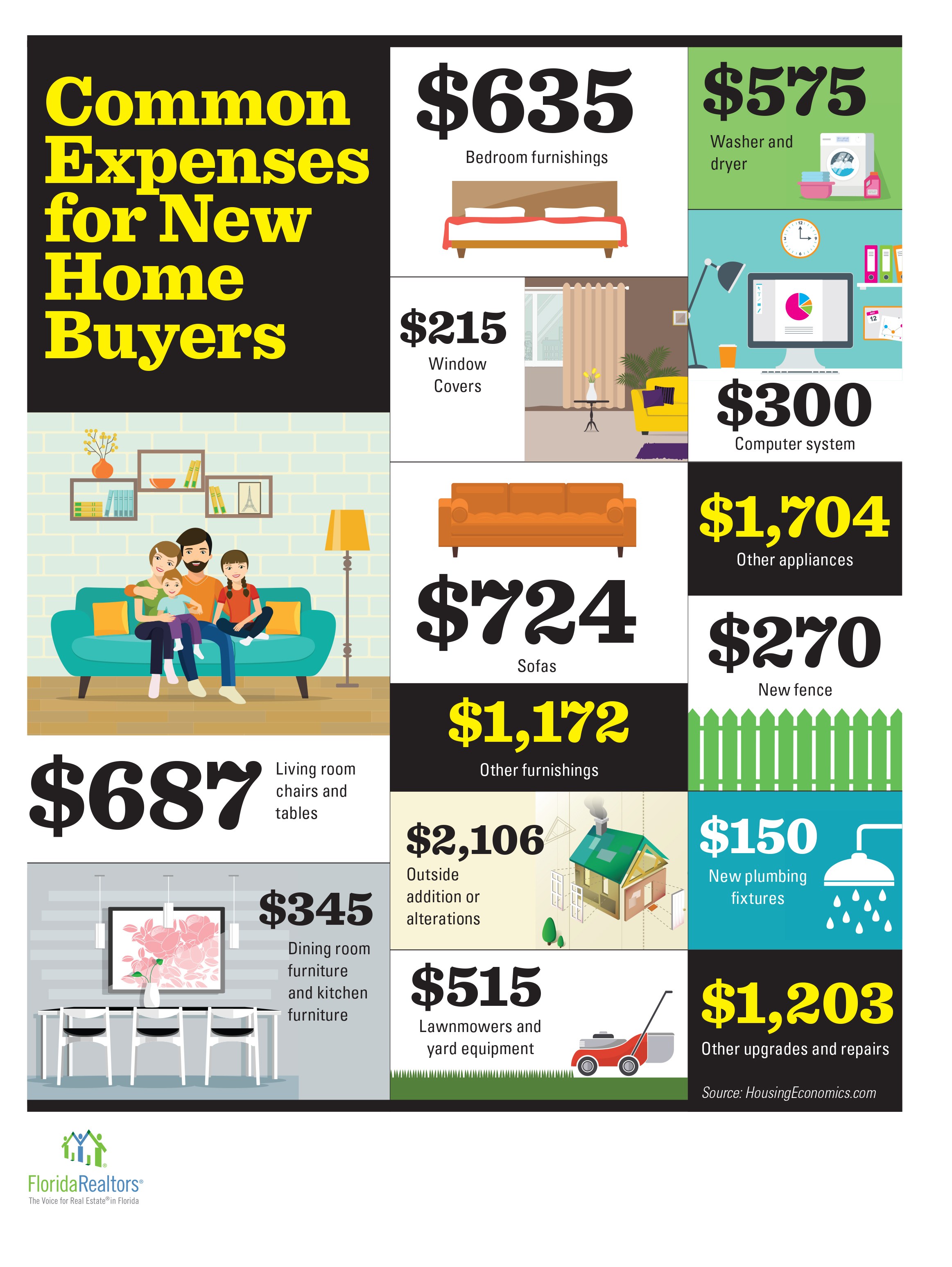 Common Expenses for New Home Buyers
Living room chairs and tables: $687
Dining room and kitchen furniture: $345
Bedroom furnishings: $635
Window coverings: $215
Sofas: $724
Other furnishings: $1,172
Washer and dryer: $575
Lawnmowers and yard equipment: $515
Computer system: $300
Other appliances: $1,704
Outside addition or alteration: $2,106
New fence: $270:
New plumbing: $150
Other upgrades and repairs: $1,203
Source: HousingEconomics.com
Ready to make a Move?
Bardell Real Estate are the experts in helping you with your selling, buying or renting needs near Orlando, Florida. Make your Disney area experience a forever memorable one. Call us now to speak to a real estate agent.