Charlestown at Storey Lake Resort by Lennar in Kissimmee
$248,990
3 Bedrooms | 2 Bathrooms
1,960 Sq. Ft. of Living Space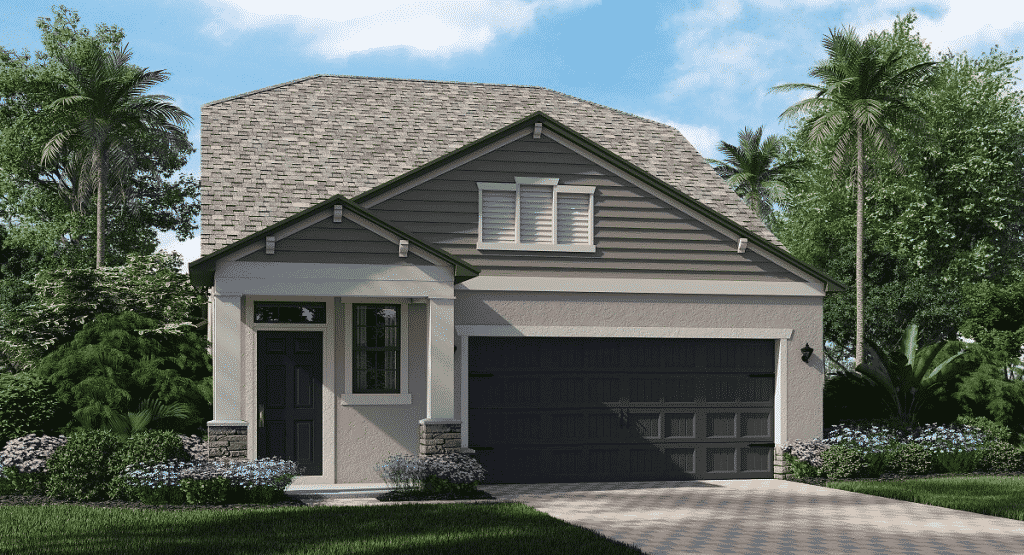 At Storey Lake Resort the Charlestown. Charlestown is a part of the Reflections Manors Homes by Lennar in the brand New Community of Storey Lake Resort. This plan will have 1,960 square feet of living space with 3 bedrooms, 2 1/2 bathrooms and a 2 car garage.
With the ideal location and amenities that will rival any resort on the market, Storey Lake takes resort style living to a whole new level. A community for all, Storey Lake Resort will have condominiums, townhomes, and single family homes and all will be able to be rented short term. This  quintessential community will be located on the corner of Osceola Parkway and State Road 535. The optimal location for those who plan on placing their home on the short term rental market. With over 21 different floor plans ranging from 3 bedrooms to 6 bedrooms, Storey Lake has options for every family. There are 5 phases this community will consist of, Reflections Executives, Reflections Manors, Reflections Estates, Cove Resort Townhomes, and Cove Vacation Villas.
The Storey Lake Amenities list is not a short one.  Storey Lake by Lennar will have everything from a lazy river to a putting green.  Click here to view the full list of the Storey Lake amenities.
Storey Lake Resort by Lennar is located on the corner of Osceola Parkway and State Road 535.  Literally 8 minutes from the shopping plaza "The Loop" you will find shops such as TJ Max, JCPenny, Sports Authority, Pier One Imports, Kohls, Bed Bath & Beyond, Pacsun, Aeropostle, Old Navy, Ross and Sunglass Hut just to name a few.  Not to mention the Orlando Premium Outlets are approximately 12 minutes away.  Also you will find delightful dining locations literally all around the community.