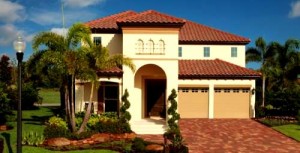 Considering buying investment property in Orlando ? Buyers are no longer in control as demand is exceeding supply for well priced real estate.   We work with many investors who are out of state or overseas  looking to buy vacation / investment property in Orlando and we spend a lot of time educating our clients on market conditions.
For those of you looking to gain a quick  overview of the changes in our market here are 5 things to consider when purchasing investment property in Orlando.
Lowball offers:   
As inventory levels drop the chance of getting a seller to accept your lowball offer is minimal.   As demand exceeds supply of quality homes buyers are no longer in control and sellers have more negotiation power  than they've had since the real estate bubble burst.  Typically, lowball offers that aren't in line with comparable sales data are increasingly proving to be a waste of time and can turn off the seller and close down any chance of negotiations.
Get pre-approved:
Gone are the days when people would take your word that your credit was good and you were able to get financing.   Nowadays, most sellers will only consider offers with a proof of funds (cash purchase) or a Pre Qualification letter (if your are taking a mortgage) so ensure you get yourself in a position to buy prior to arranging your trip to purchase property in Orlando, Florida.
Get realistic about the market:   
All markets are different and what you are experienceing at home may be very different when you are looking to purchase property in Orlando. Talk to our agents – they all "live work and play" right here in the Disney are and will help you understand the value of your preferred property by  showing you the recent sales figures of comparable properties within your preferred or comparable community.   These figures will be a good indication of the market value of the property and help you understand the local market values and  conditions. Transactions from the last 3 – 6  months are the most important as these will be used by the appraiser to determine the current appraised value of your property should you be looking for a loan.
Expect some competition: 
Foreclosures and short-sale properties are down over 84% and low inventory levels in Central Florida is spurring an increase in demand for property in Orlando.   Home buyers may face increased competition for the home they want, particularly among short sales and foreclosed properties, in which they may be up against investors who are making all-cash offers.  It is, therefore,  important bank-financed buyers are pre-qualified in the current real estate market.
Conduct property research:
When buying property in Orlando, Central Florida it is important to work with a real estate agent who knows and understands the unique real estate market of Orlando.  They will be able to give you invaluable advice and information on the short-term rental market enabling you to make the right investment choice for your personal and investment needs.   Understanding the value of properties within your preferred community and how they compare to your favorite homes is important in your decision making process.   Once you have the property, home and termite inspections are recommended to ensure the property is structurally sound and suitable for your needs.
We have helped clients purchasing property in Orlando area for over 20 years and our agents have the knowledge and experience to guide you. It's an important decision so make sure you are working with people who know the area and the communities – never buy from a trade show or direct for the developer.
Contact us today and let one of our agents guide you through the process.