Buying and Selling a home at the same time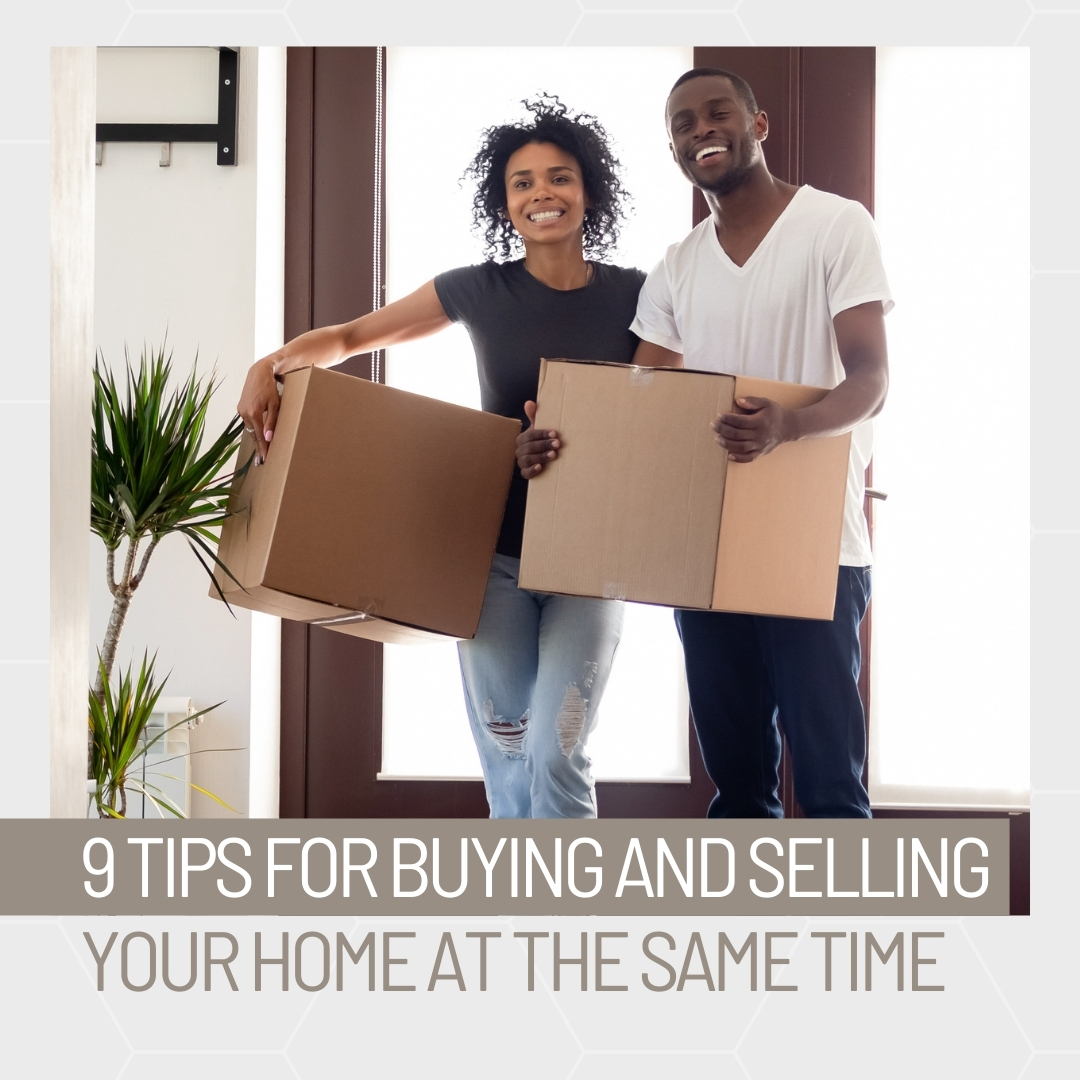 ​If you already own a home, the premise of buying another house can be pretty daunting.
Do you sell your home first and live in limbo while looking for another, or do you buy now and foot the bill for two mortgage payments until you're able to sell? Can you time it perfectly and do both at once? while you can't control everything that happens during the complicated buying and selling process, there are some things you can do to set yourself up for smooth closings — maybe even on the same day!
Here are some things to consider
Evaluate the local housing market
The state of the real estate market in your area is often the biggest factor in timing your home purchase and sale correctly. Knowing what kind of market you're in is important whether you're just moving across town, or if you're moving across the country. If you're selling in one market and buying in another, you'll need to factor that into your timing. The length of time it takes to buy and sell can vary dramatically depending on the local real estate scene.
Buying Before Selling
Pros
The most obvious pro about buying a house before selling your current one is that you know you'll have a place to go when you sell your place. There's nothing more frustrating than having to find a short-term rental, especially if you have pets, kids or heavy furniture like a piano. Many places don't allow month-to-month rentals if you're a new tenant which means you may have to pay for multiple months of rent even if you only need a month.
Plus, if you have a home to move into, then you won't have to pay for moving expenses twice. You also won't have to worry about living out of boxes.
Cons
Not selling your house before you buy your next one could leave you on the hook for two mortgage payments at the same time. Homeowners need to have a plan for how they'll pay for two mortgages. This could be financially devastating, especially if selling your home proves harder than you realized.
Selling Before Buying
Pros
When you sell your home before buying a new one, you're no longer on the hook for paying two mortgages at once. This means you don't have to feel rushed into making a housing decision. If you have somewhere to stay after closing, then you can also take your time and make sure your next home purchase is the right one.
Cons
When you sell a home before buying one, you're leaving it up to chance that you'll find something that fits your lifestyle and your budget. Some people have discovered through the process of selling their home that they're better off staying put and remodeling.
Ready to make a Move?
Bardell Real Estate are the experts in helping you with your selling, buying or renting needs near Orlando, Florida. Make your Disney area experience a forever memorable one. Call us now to speak to a real estate agent.