Busting Myths That Could Ruin Your Move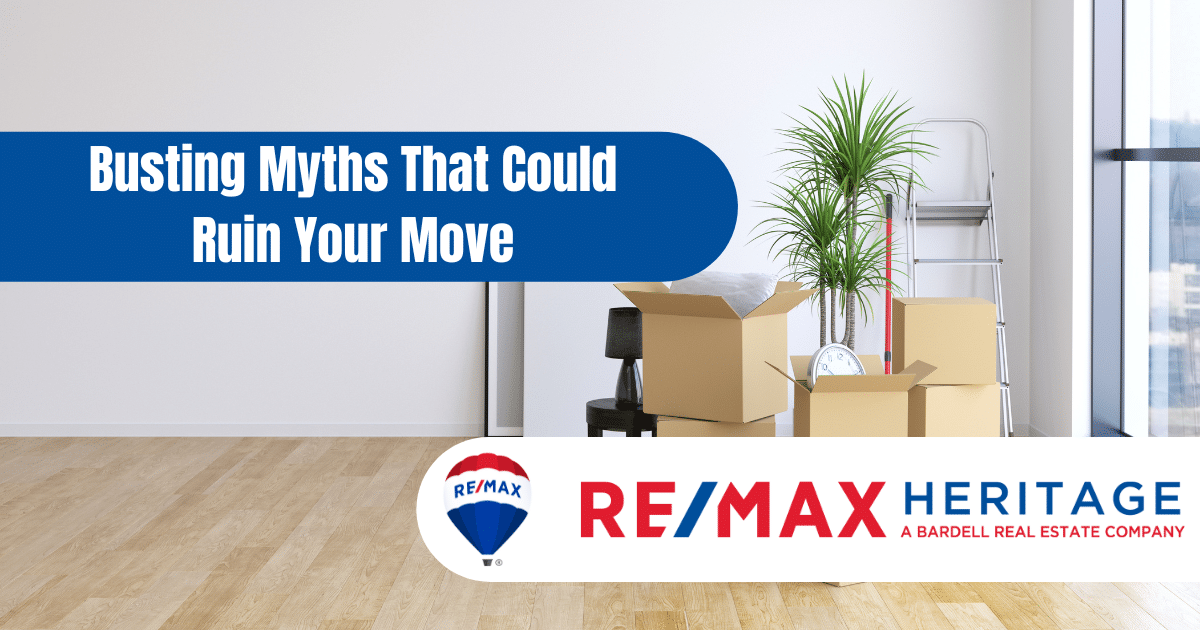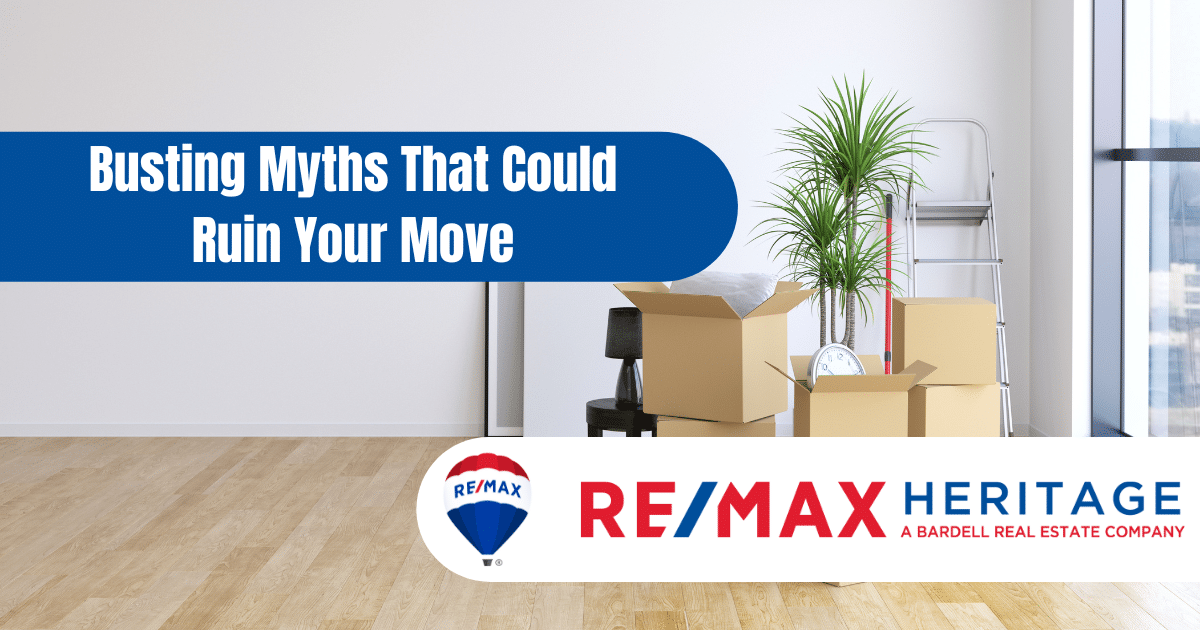 Busting Myths That Could Ruin Your Move
Moving can be quite the experience, and I'm sure you've noticed that everyone and their dog has an opinion on how to do it right. But hey, don't let their well-meaning advice mess with your sanity. Moving is already stressful enough without buying into crazy talk and terrible tips. So here's the deal: there are four common moving myths that'll totally throw you off track if you fall for them. Consider yourself warned!
1. Free moving boxes might sound like a good idea, huh?
Well, not always.
While it may be tempting to swing by your local liquor store and beg for their discarded boxes, think twice. Don't underestimate the importance of quality boxes, even if it means spending a few bucks on them.
A good moving box should have top and bottom flaps that can be securely taped shut, convenient side cutouts for easy carrying, and a generally square shape. It's also essential that they aren't wider than your shoulders. Anything wider will force you to hold the boxes with your arms stretched out, and that'll tire you out real fast.
The ideal moving box is made of sturdy cardboard, stackable on a dolly, and features a designated area where you can label the contents. Additionally, the weight limit should be clearly printed on the outside, so you know its capacity without risking any rips or tears.
Here's a secret advantage of buying boxes: their uniform size makes it a breeze to estimate how many will fit in the truck, based on its dimensions and a little bit of math. Plus, they're far less likely to fall apart at the worst possible moment.
But hey, if you're determined to go the free route, be cautious about the boxes you acquire from the grocery store. Opting for produce boxes, for instance, could mean you're unwittingly bringing unwanted insects along with your belongings to your new home. Yikes!
2. Not all markers are created equal
Instead of randomly grabbing any marker you come across, here's a useful tip: try color coding the writing on your boxes. This way, it's easy for everyone to see which box goes where in your new home.
When it comes to markers, it's best to choose permanent ones that work well on different packing materials. Opt for markers with thicker tips, as they make the writing more legible.
While you're busy jotting down the contents of each box, don't forget to include an arrow pointing upwards. This simple addition helps everyone understand how the box should be loaded and carried.
If you have delicate or fragile items inside a box, it's a good idea to make a note on at least two sides of the box. This way, everyone handling it will be aware of its fragile nature.
Remember, a little bit of organization and clear labeling can go a long way when it comes to a smooth and efficient move.
3. Avoid packing certain things until moving day.
It may be tempting to leave personal items and bedding for the last minute, but that can lead to chaos and items getting misplaced. Instead, follow the advice of the experts and have everything packed and ready on moving day.
Not being prepared is the top reason for unexpected moving costs. If you're still packing while movers are waiting, you'll end up paying for their idle time.
Pack essentials like medicines, pet food, toiletries, school items, and a few days' worth of clothes as if you're going on a short vacation. This way, you'll easily find what you need during the first day or two in your new home. Being prepared on moving day not only makes things smoother but also saves you money.
4.  Moving on Fridays
Thinking Friday is the ideal day to move because it allows for weekend unpacking? Well, here's the truth: Everyone else has the same idea, leading to higher costs. Movers charge more on weekends and at month-end due to high demand. Rates during these times can be 20% to 30% higher.
Additionally, moving companies charge more in spring and summer. Moving during peak times may result in stretched crews and less experienced movers.
Regardless of the moving day, book movers three to four weeks in advance to secure your preferred slot. Debunking these myths can make a significant difference on moving day, reducing stress and increasing bliss.
Experts in Residential Real Estate in Orlando
If you are BUYING or SELLING real estate it's quiet often the single most important financial decision you make. For the last 30 years we have helped clients buying and selling property in Orlando and the surrounding areas. Put simply, this means the knowledge and expertise accumulated over this time ensures our clients get the best representation possible.
Our experienced agents will help and guide you through the entire process providing valuable support every step of the way.
Ready to make a Move?
Bardell Real Estate are the experts in helping you with your selling, buying or renting needs near Orlando, Florida. Make your Disney area experience a forever memorable one. Call us now to speak to a real estate agent.