Benefits of Using a Property Management Company?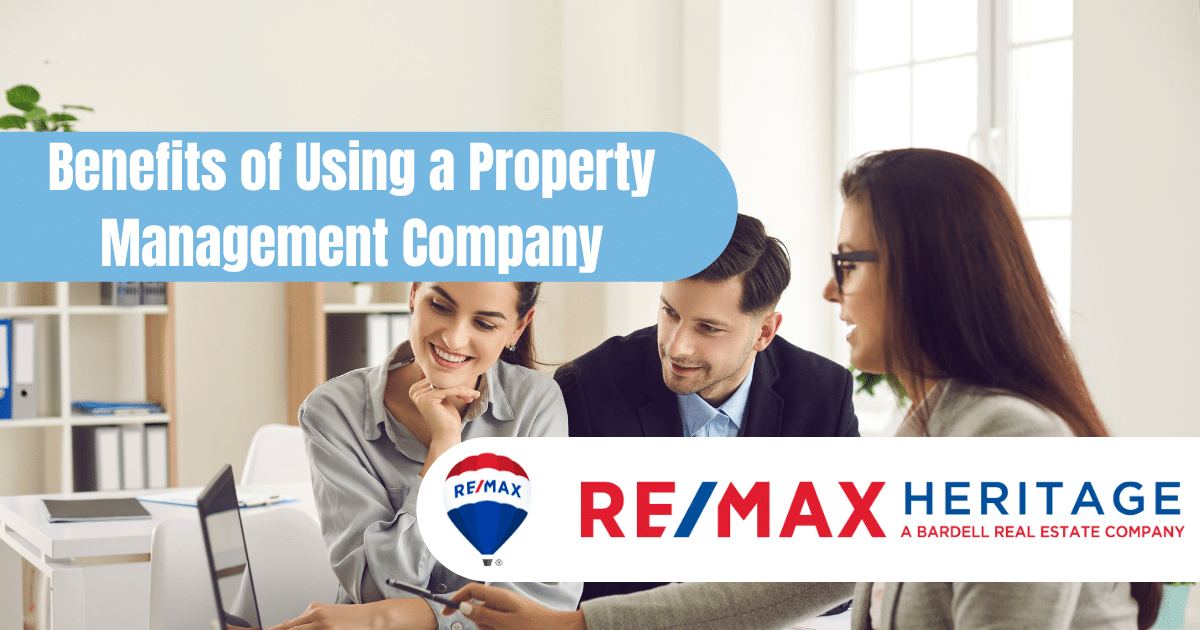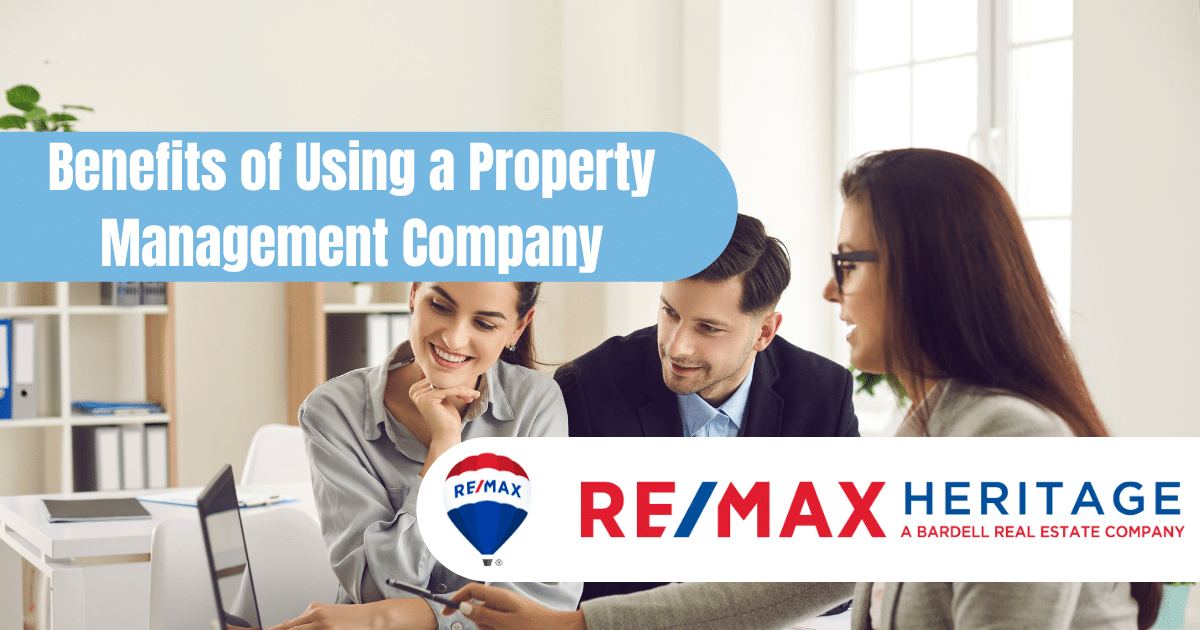 Benefits of Using a Property Management Company
When it comes to your investment, having a competent property manager can make a world of difference. Seasoned real estate investors swear by the fact that a good management company is worth its weight in gold. So, let's dive into a few ways a top-notch property manager earns their keep:
Higher Quality Tenants
Imagine tenant screening as the protective moat and drawbridge surrounding your fortress. While it can be a headache to remove a troublesome tenant once they've settled in, it's far easier and more beneficial to avoid accepting them altogether. By conducting a comprehensive screening process, you ensure that your tenants are dependable and:
Pay on time
Rent longer
Put less wear and tear on the unit
Generally cause less problems
A seasoned property management company has encountered countless applications and mastered the art of swiftly uncovering crucial details about candidates. They possess the expertise to analyze this information and identify any red flags. Entrusting the screening process to a management company not only saves you from rental scams targeted at property owners but also protects you against potential discrimination lawsuits arising from an inconsistent screening approach. This invaluable experience, which helps you steer clear of undesirable tenants, scams, and legal entanglements, is undeniably one of the most substantial advantages a property management company brings to the table.
Fewer costly and time consuming legal problems
Experienced landlords understand that a single problematic tenant can lead to substantial legal and financial complications. A reliable property manager possesses up-to-date knowledge of the latest landlord-tenant laws and takes proactive measures to safeguard you from potential lawsuits. It's important to note that each state and municipality has its own set of laws, in addition to federal regulations, which encompass various aspects including, but not limited to:
Tenant screening
Safety and property conditions of the property
Evictions
Inspections
Lease addendums
Terminating leases
Handling security deposits
Rent collection
By evading just one lawsuit, you can easily offset the cost of property management fees and save yourself valuable time and unnecessary distress.
Shorter vacancy cycles
A property manager plays a vital role in accomplishing three essential tasks that directly impact the speed at which your vacancies are filled:
Enhance and get the property ready for renting – With the expertise of a property manager, you can receive valuable recommendations and effective supervision for cosmetic enhancements that optimize your rental income.



Set the ideal rental rate – Setting the rent at the right level is crucial; too high leads to prolonged vacancies, while too low means losing money each month a tenant occupies the unit. Determining the optimal price necessitates a deep understanding of the local market, analysis of recently sold comparable properties, and access to reliable rental rate tools.

Efficiently promote your property – A proficient property management company has crafted numerous compelling advertisements and possesses the knowledge of what to say and where to advertise, ensuring a larger pool of potential candidates within a shorter timeframe. Moreover, due to their extensive volume, they can often secure more cost-effective advertising rates both online and offline. Additionally, they are well-versed in sales tactics and excel at closing deals during phone inquiries and property showings.


Better tenant retention
While the impact of lost rent is apparent, a high tenant turnover rate comes with equally significant challenges. The turnover process entails extensive cleaning, lock changes, wall painting, and potentially even new carpets or minor repairs. Additionally, there's a considerable amount of effort involved in marketing the property, conducting showings, screening new tenants, and facilitating their smooth transition. This entire process is both time-consuming and costly, but it can often be prevented by prioritizing tenant satisfaction and providing excellent care.
A reputable property management company implements a proven tenant retention policy that fosters tenant satisfaction and encourages long-term stays in your properties. Such programs rely on a consistent and systematic approach, which is precisely where a reliable property management company excels.
Tighter rent collection process
Effectively managing rent collection and late payments can make or break your success as a landlord. Ensuring timely rent collection is crucial for maintaining a steady cash flow, and it's essential for your tenants to recognize that this is non-negotiable. By enlisting the services of a property manager, you create a protective barrier between yourself and the tenant. They handle the challenging aspects of dealing with excuses, pursuing rent payments, and, if necessary, initiating eviction proceedings, sparing you from these unpleasant tasks.
If given the opportunity, tenants can take advantage of you as a landlord. It's crucial to establish clear expectations and ensure they understand the consequences of not adhering to the lease agreement. Property managers possess an advantage in this regard because tenants perceive them as individuals who are simply carrying out their job duties and are bound to enforce the terms of the lease. In fact, many property managers will attest that managing units for others is often easier than managing their own, precisely for this reason.
When it comes to evictions, the eviction process is governed by stringent laws. Mishandling or attempting to evict a "professional tenant" can lead to a significant disaster. However, a reliable property management firm is well-versed in the legal requirements and possesses an effective process to achieve the best possible outcome based on the circumstances. The prospect of never having to deal with another eviction can be a compelling reason to seriously consider hiring a property management company.
Assistance with taxes
Enlisting the services of a property management company not only aids in identifying eligible deductions but also assists in organizing the required forms and documentation for those claims. Furthermore, it's worth noting that the property management fees themselves are tax deductible, providing an additional benefit in terms of tax savings.
Lower maintenance and repair costs
Maintaining good upkeep and promptly addressing repairs not only ensures tenant satisfaction but also preserves the value of your investment, making it a crucial aspect of property management. By engaging a management firm, you gain access to their dedicated in-house maintenance staff as well as a network of licensed, bonded, and insured contractors who have already undergone thorough vetting for competitive pricing and quality work. This can result in substantial cost savings compared to independently searching for service providers through directories. The management firm benefits from volume discounts and possesses familiarity with the contractors, enabling them to intelligently supervise the work and address maintenance issues effectively.
Increase the value of the investment
Preventive maintenance involves implementing systems that proactively identify and address maintenance and repair issues at an early stage, before they escalate into more expensive problems. This entails establishing a written maintenance check program, maintaining detailed documentation of maintenance tasks, and conducting regular maintenance visits. Additionally, a management firm can provide valuable recommendations and insights regarding upgrades and modifications, including their impact on rental potential, maintenance requirements, and insurance considerations.
Personal benefits for owners
Experience reduced stress – Say goodbye to handling late-night emergencies, pursuing rent payments, carrying out evictions, dealing with tenants who cause damage, encountering rental scams, managing unreliable vendors, and drowning in paperwork. By enlisting the assistance of a property management company, you can alleviate these burdens and enjoy a more relaxed landlord experience

.

Gain increased freedom – Embrace the freedom to reside and invest in any location of your choice, without being tied down to the proximity of your properties. Moreover, you can live and travel without the constant obligation of being readily available for your tenants' needs. Once you have secured the services of a reliable management company, it becomes irrelevant whether you reside in the same state. In fact, some landlords reside in different countries and effortlessly collect their monthly rental income without ever setting eyes on the property.

Reclaim your time – Time is a valuable resource, and for many investors, their time can be more effectively utilized in areas other than tending to property management tasks. By prioritizing asset management, you shift your focus to working on the growth of your business, rather than being consumed by the day-to-day operations. Moreover, freeing up your time allows for more quality moments spent with loved ones, engaging in activities that bring you joy and fulfillment.
A final thought
Certainly, this ideal scenario assumes that the management company you choose is competent, trustworthy, and well-suited for your property. It's important to note that making a poor choice in selecting a management company can lead to a host of headaches and challenges of its own. Therefore, thorough consideration and careful evaluation are crucial when deciding on the right management company for your property.
Looking for rental services in Orlando – we can help.
We work with our Owners and tenants as individuals and never under estimate what it takes to keep you happy with your choice of Management Company.
By doing our due diligence with our clients, tenants, and vendors we create a service that exceeds expectations and generates positive referrals. Click HERE to learn more and how one of our property management professionals can help you!
Ready to make a Move?
Bardell Real Estate are the experts in helping you with your selling, buying or renting needs near Orlando, Florida. Make your Disney area experience a forever memorable one. Call us now to speak to a real estate agent.