Client Recommendation!
Here is another Great Client Recommendation that came from some Clients that worked closely with Our Agent Jim in Selling their home. We take pride in our work here at Bardell and it is a pleasure hearing that our clients are pleased with our work!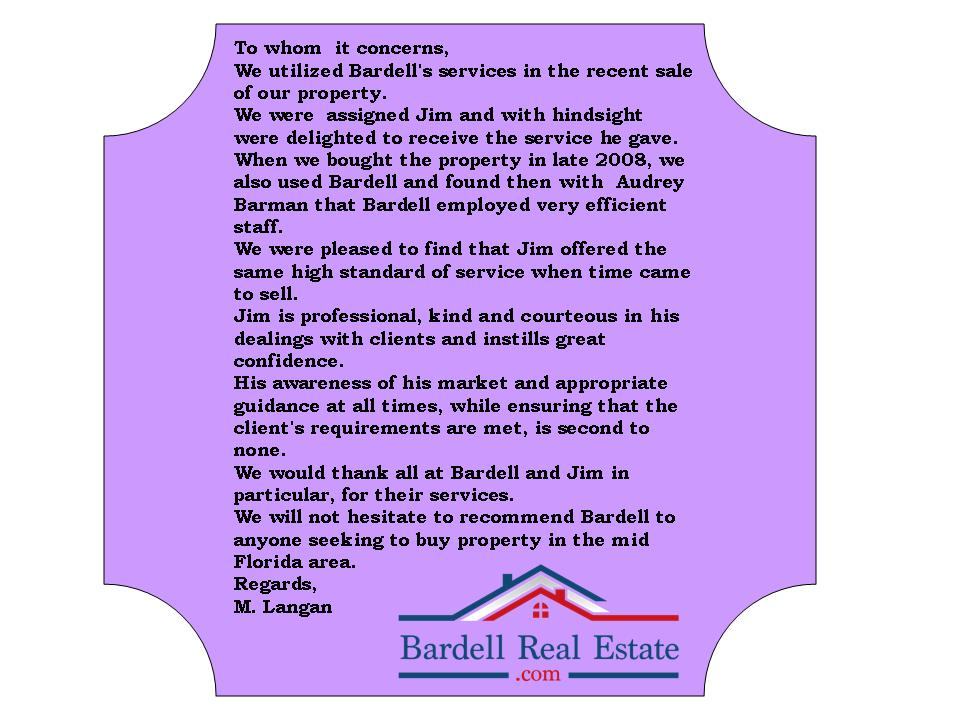 A BIG THANK YOU FROM BARDELL REAL ESTATE!!