5 Considerations When Buying a Retirement Home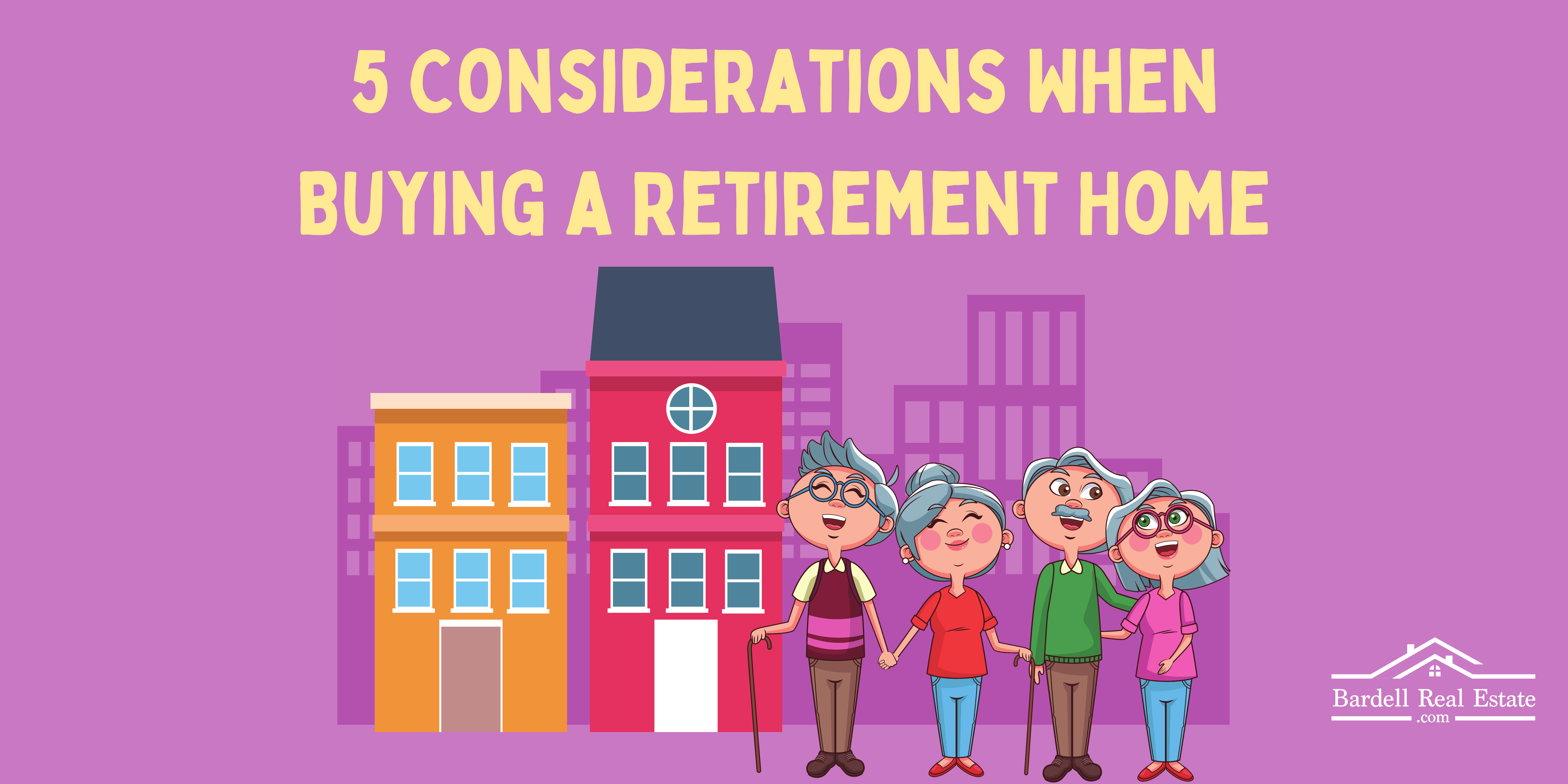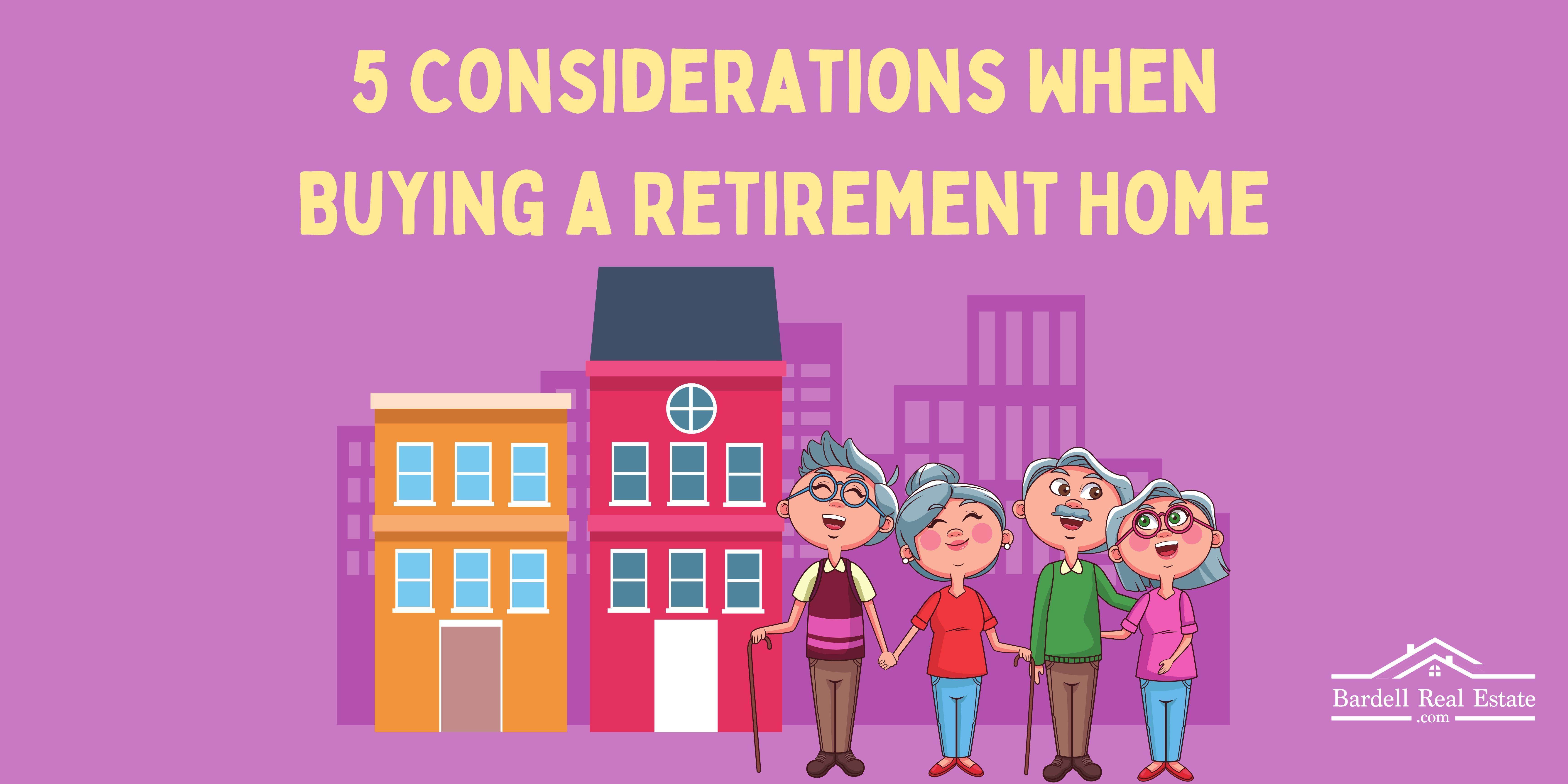 You're ready to embark on your life's next great chapter: moving to a Central Florida retirement home! According to AARP, retirees 65 and older want to live independently in their own home throughout their retirement and age in place. This brings forth some factors to take into consideration when buying a retirement home:
Location
There are many things to consider when selecting a location to retire, whether it be proximity to loved ones, the climate, activities and more. You should also consider that when you get older, you may want to live close accessible transportation and essentials.
Senior Friendly Home
The conditions of your home matter too when you purchase a home to settle your retirement years in. While you may be able to navigate through a home with stairs seamlessly now, that may not always be the case as you grow older. You could look into homes with a main-floor master, step-free entrances and doorways wider in size.
Affordability of the Retirement Home
Your financial circumstances may very well be different once you retire. Creating a post-retirement budget will help give you a more realistic expectation when it comes to expenses and income.  While calculating your retirement budget, ensure your projected income and expenses are taken into account as well making sure you'll have enough money to cover house maintenance costs when needed.
Maintenance & Upkeep
When buying a retirement home in Central Florida, maintenance and upkeep are important considerations to keep in mind. You may be able to take care of some of these things now on your own if you're in relatively good health, however you should keep in mind that as you age, some of these maintenances and repairs you could once do on your own will have to be taken care of through hiring service professionals.
Moving into a Central Florida retirement community where these services are included may be a good option, however, keep in mind that you will be having to pay a homeowner's association fee. Another option to consider is to buy an Orlando new construction 55+ home which may help keep you off from having to deal with some of these issues early on.
Paying Cash vs. Financing
A question to ask yourself is if you will be paying in cash for your retirement home or opt for to financing. Choosing to purchase a smaller home in cash could give you a sense of security and you will not have to worry about monthly mortgage payments. Some prefer to select a 15-year term which would give you the advantage of paying off your Orlando retirement home faster, however, your monthly mortgage payments would be higher.
While it may seem more appealing to pay cash rather than opting for a mortgage, doing that will make liquid assets "illiquid" due to them being tied to the home. It is advisable to speak with a financial planner as well as a mortgage advisor about your situation in order to determine what option is best for you and your needs.
Contact us today to learn more about your real estate options and commence your retirement journey in a new home!
Ready to make a Move?
Bardell Real Estate are the experts in helping you with your selling, buying or renting needs near Orlando, Florida. Make your Disney area experience a forever memorable one. Call us now to speak to a real estate agent.