4 Tips to Improve Your Professional Image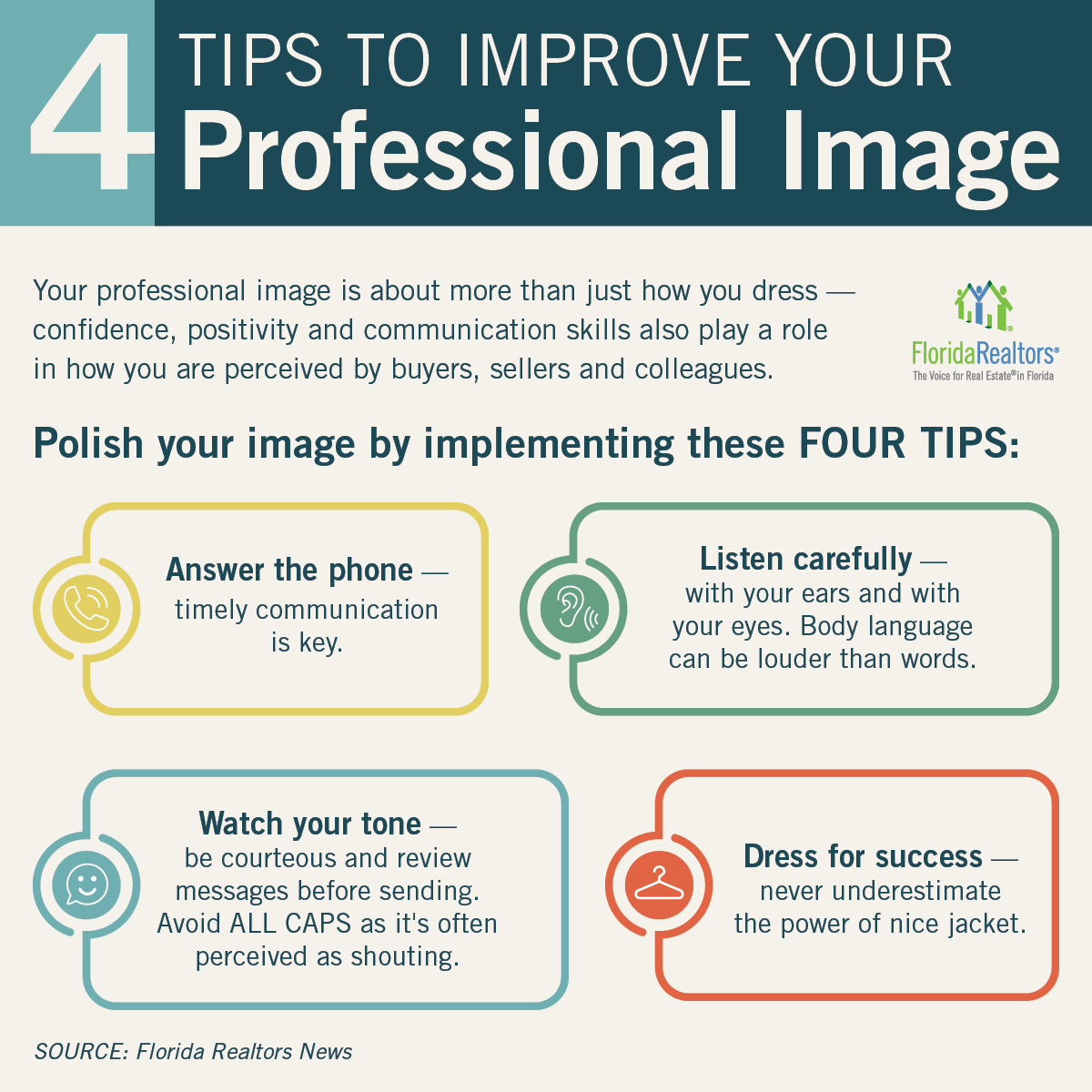 4 Tips to Improve Your Professional Image
Your professional image is about more than just how you dress – confidence, positivity and communication skills also play a role in how you are perceived by buyers, sellers, and colleagues.
Polish your image by implementing these four tips:
1. Answer the phone – timely communication is key.
2. Listen carefully – with your ears and with your eyes. Body language can be louder than words.
3. Watch your tone – be courteous and review messages before sending. Avoid ALL CAPS as it's often perceived as shouting.
4. Dress for success – never underestimate the power of nice jacket.
Source: https://www.floridarealtors.org/news-media/news-articles/2020/06/4-tips-improve-your-professional-image
Ready to make a Move?
Bardell Real Estate are the experts in helping you with your selling, buying or renting needs near Orlando, Florida. Make your Disney area experience a forever memorable one. Call us now to speak to a real estate agent.