Mortgage Rates Make a Temporary Move Downward
The 30-year fixed mortgage rates dipped after soaring to its highest level in five years last week, according to data released Thursday, a temporary reversal in a year that probably will bring steady increases.
According to the Freddie Mac report, mortgage rates were mixed: The 30-year fixed-rate average dropped to 4.55 percent with an average 0.5 point. (Points are fees paid to a lender equal to 1 percent of the loan amount.) It was 4.58 percent a week ago and 4.02 percent a year ago. The 30-year fixed rate of 4.58 percent reported last week hadn't been that high since August 2013.
The 15-year fixed-rate average rose to 4.03 percent with an average 0.4 point. It was 4.02 percent a week ago and 3.27 percent a year ago.
The five-year adjustable rate average fell to 3.69 percent with an average 0.3 point. It was 3.74 percent a week ago and 3.13 percent a year ago.
Despite the dip, "what is important is [the rates are] substantially higher than one year ago. We're in a permanently rising interest rate environment," Lawrence Yun, chief economist at the National Association of Realtors, said in a phone interview.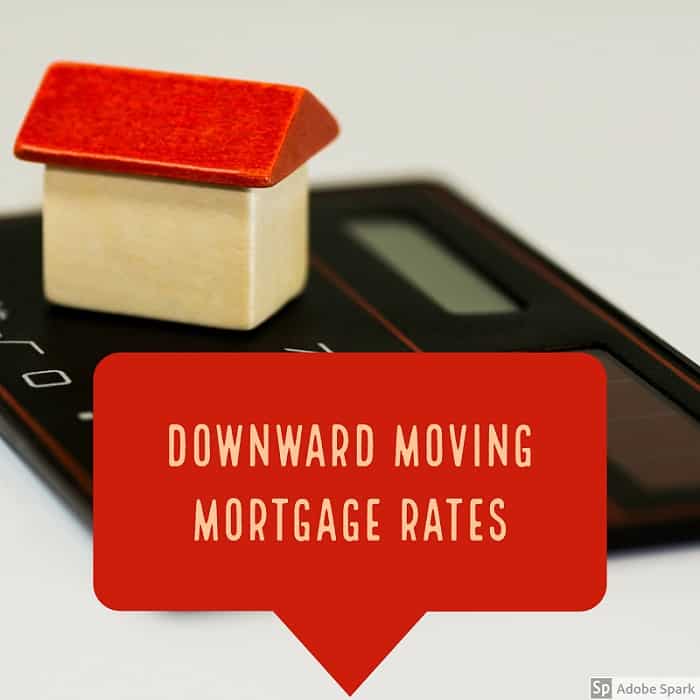 "The slight decline in mortgage rates is a window of opportunity for buyers to consider locking in those [lower] rates. The longer they wait customers are likely to encounter higher interest rates," Yun added. "The ability to buy will be hindered because of rising home prices and rising interest rates."
But Sam Khater, Freddie Mac's chief economist, said in a statement that demand remains strong even as the rates trend upward.
"While mortgage rates have increased by one-half of a percentage point so far this year, it has not impacted home purchase demand, which continues to grow this spring," Khater said. "The observed buyer resiliency in the face of higher rates reflects the healthy economy and strong consumer confidence, which are important drivers of home sales activity."
"It's also good news that first-time buyers appear to be having more success so far this year — despite higher borrowing costs and home prices," Khater added. "Our data through April show that first-timers represent 46 percent of purchase loans, up from 43 percent over the same period a year ago."
Meanwhile, mortgage applications dropped from a week earlier, according to the Mortgage Bankers Association. The market composite index — a measure of total loan application volume — decreased 2.5 percent. The refinance index fell 4 percent, while the purchase index slid 1 percent.
The refinance share of mortgage activity accounted for 36.5 percent of all applications, its lowest level since September 2008.
"Market sentiments about strong domestic growth and higher inflation in the US pushed the 10 Year Treasury to the 3 percent mark last week, the first time since 2014 that yields have hit that level," MBA economist Joel Kan said in a statement. "As a result, the 30 year fixed rate in our survey increased 7 basis points to 4.8 percent, its highest level since September 2013. The increase in rates drove refinance activity 3.5 percent lower and further reduced the refinance share of applications. Purchase applications slipped 1.6 percent over the week but were 5.1 percent higher than a year ago."
Source: The Washington Post
Though this slight dip in mortgage rates look enticing, they are not here to stay. In past years this slight shift in rates have proved their rise along with sales prices. Your local agent can answer any and all of the questions that may arise while starting this process. We understand how difficult and exciting this can be and we do not want you to feel alone in this. We are here, every step of the way!! Do not miss your chance to purchase your very own Florida Vacation Home near Orlando. Contact us today to get your home property search tailored to find your dream home.