$30 Legoland Admission, and half goes to the Sunshine Foundation
For a limited time Legoland is partnering up with Sunshine Foundation.  From 8/17/2015 to 9/27/2015 Legoland is offering a discounted admission ticket.  General admission can be as much as $87 per adult, but for this limited time purchase your ticket for just $30.  $15 of every $30 Legoland Admission ticket sold will go to the "Not For Profit organization", the Sunshine Foundation.  The
Sunshine Foundation's
sole purpose is to answer the dreams of chronically ill, seriously ill, physically challenged and abused children ages three to eighteen, whose families cannot fulfill their requests due to financial strain that the child's illness may cause.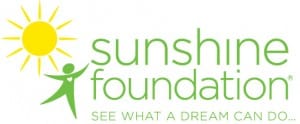 Click Here to purchase your tickets!!
$30 Legoland Admission, and half goes to the Sunshine Foundation.  Take advantage now of enjoying this amazing theme park and help provide HOPE for these children.  It's a "WIN-WIN"!!!