2016 Housing Golden Year
2016 Housing Golden Year – Officials from mortgage giant Freddie Mac have made a bold prediction: This year's housing starts and home prices will reach their highest levels in a decade.
The main reasons behind the bullish forecast: Low mortgage rates, an improving job market and a gradual increase in housing supply.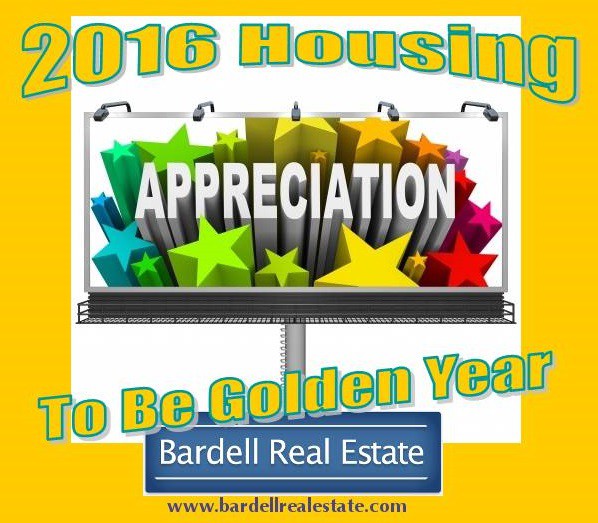 "Housing markets are poised for their best year in a decade," says Sean Becketti, Freddie Mac's chief economist. "In our latest forecast, total home sales, housing starts and home prices will reach their highest levels since 2006."
The 30-year fixed-rate mortgage remains well-below 4 percent this year. This week it averaged 3.71 percent.
"Expect the 30-year mortgage rate to remain very attractive throughout the spring home-buying season, staying below 4 percent until the second half of the year," according to Freddie Mac's monthly Outlook for March.
Home sellers will enjoy more home price increases. "In 2015, house prices increased about 6 percent on a year-over-year basis," Freddie notes in its outlook. "Expect house prices to continue to rise, but at a moderating pace, with annual price appreciation slowing to 4.8 percent in 2016."
Also, gains in employment across the country will help to fuel hotter housing markets, according to Freddie Mac. The unemployment rate dropped below 5 percent recently.
That said, challenges remain for the housing market, particularly with wage growth. Wages remain "anemic, barely keeping pace with inflation," Freddie Mac officials caution. "If wages and incomes do not start rising, then rising interest rates, home prices, and rents will squeeze households and ultimately slow housing markets."
Despite some headwinds, officials remain mostly upbeat. The "nation's housing markets should sustain their momentum from 2015 into 2016 and 2017," the outlook forecasts.
Source: FloridaRealtors.Org
2016 Housing Golden Year According to Freddie Mac