Winter Garden 120th Anniversary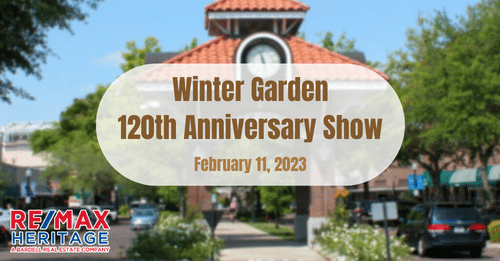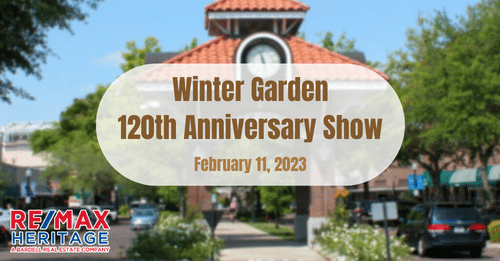 Winter Garden Heritage and Music Festival
Celebrating City's 120th Anniversary
Established in 1903, the City of Winter Garden commemorates its heritage with a free 120th anniversary extravaganza for the community on Saturday, February 11, 11:00 am – 10:00 pm. The Winter Garden Heritage & Music Festival in historic downtown will include 30+ entertainment acts across six stages, strolling performers, a kids' zone area, history walking tours, heritage activities, and more! The event is fun for all ages.
For entertainment and event schedule, click here.
LIVE MUSIC & ENTERTAINMENT AND A KIDS' ZONE
Simultaneous and continuous performances will be held at various outdoor stages throughout downtown stretching from Central Avenue to Dillard Street. The entertainment kicks off at 11:00 am and continues nonstop through 10:00 pm. 
A few of the many high caliber performances include Selwyn Birchwood, L & G Live Duo, Flight Scene, Big Ron Betts, and Michael Andrew & Swingerhead.
As part of the Festival, the First Baptist Church of Winter Garden (125 E. Plant Street) is celebrating its 135th anniversary and the 100th anniversary of its Old Sanctuary building with a host of "Back to the Future" activities and entertainment. Guests will enjoy the nostalgic stage show with Doc, Marty McFly, and a DeLorean, as well as live music and special guest Blippi, a popular children's entertainer and educator. Visit the large kids' zone area and hop on board the children's train. In addition, fifteen 1920 vintage cars will be on display and there will be tours of the Old Sanctuary as well as historical displays. Hot dogs, popcorn, cakes, and pretzels will be available at roll back prices.
HISTORY WALKING TOURS, SPECIAL HISTORICAL EXHIBITIONS & PRESENTATIONS 
Listed on the National Register of Historic Places, a great way to learn about the history of downtown is by taking a walking tour. The Winter Garden Heritage Foundation will host guided Walking Tours at 11:00 am, 12:00 pm, and 1:00 pm.
The Winter Garden Heritage Museum and its Heller Hall, the SOBO Art Gallery, and City Hall's Art in Public Places Gallery will all host special historical exhibitions.
The Central Florida Railroad Museum, bursting with amazing historical railroad artifacts and memorabilia, will host a special presentation on the history of local railroads at 1:00 pm and 2:00 pm.  
Come celebrate your hometown's momentous 120th anniversary brought to you by the City of Winter Garden, the Winter Garden Heritage Foundation, and other generous partners. 
Saturday, February 11 | 11:00 am – 10:00 pm
Historic Downtown | Free
Ready to make a Move?
Bardell Real Estate are the experts in helping you with your selling, buying or renting needs near Orlando, Florida. Make your Disney area experience a forever memorable one. Call us now to speak to a real estate agent.