What Are Builder Incentives?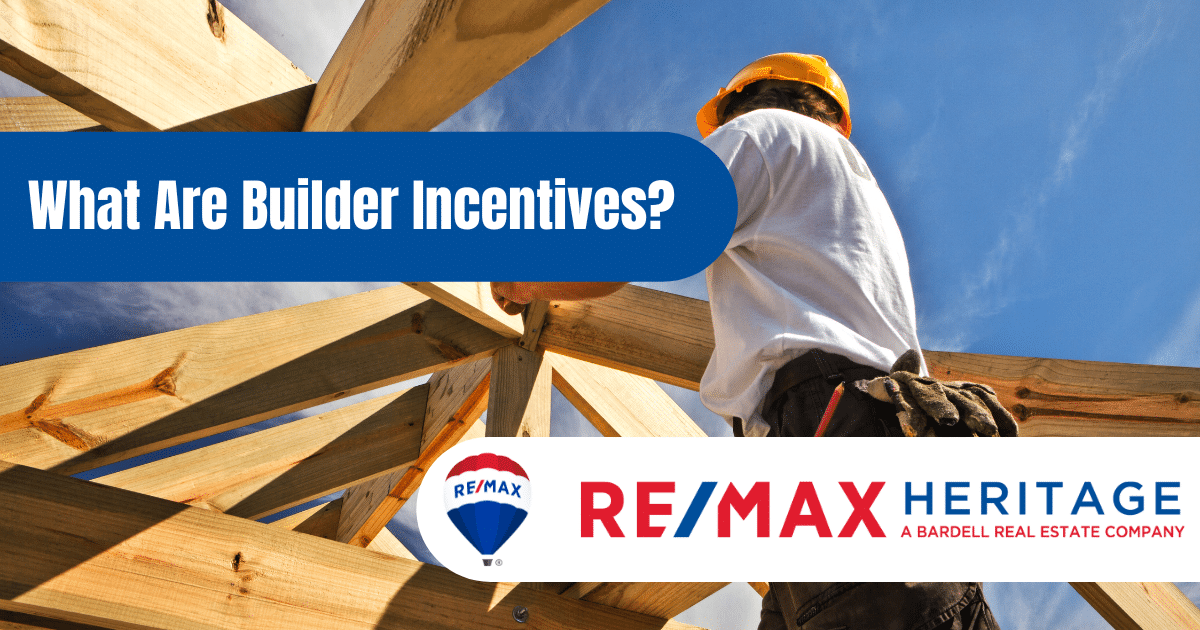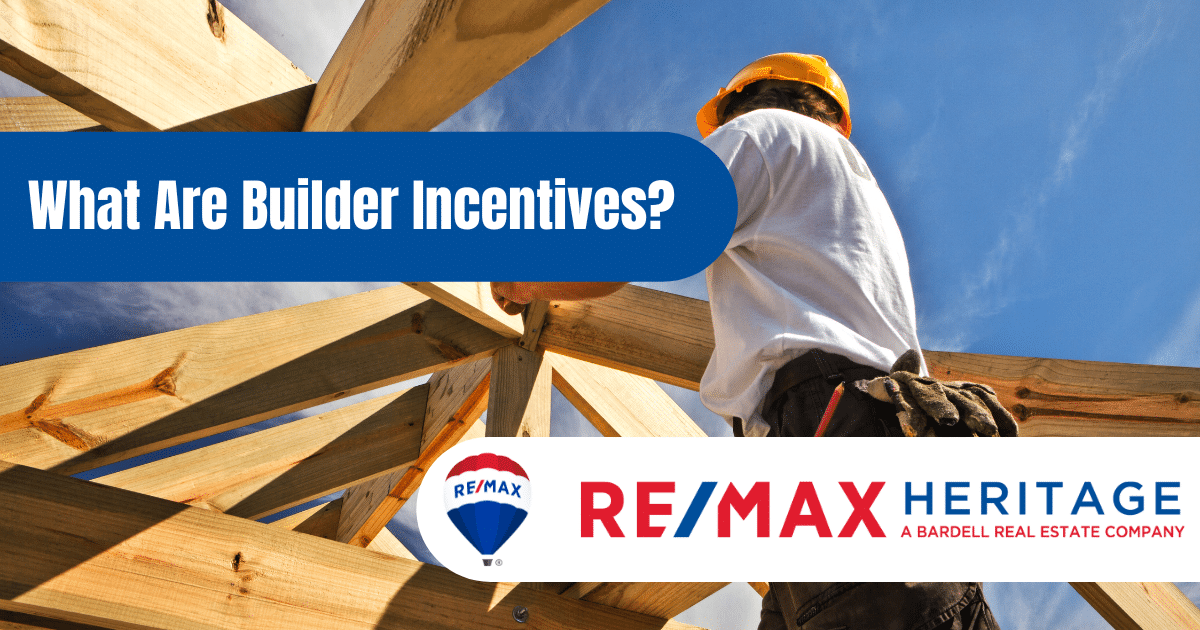 What Are Builder Incentives?
When you start looking for a new home, one of the first things you'll discover is that the price you see on real estate listings is pretty much always up for negotiation. And guess what? The same goes for newly built homes too, thanks to those cool builder incentives.
So, what exactly are builder incentives? Well, they're like promotions offered by developers that work just like coupons, giving you a sweet discount on the property you're eyeing. These days, incentives are all the rage as they aim to lure in buyers who may not have a ton of cash to spare. But here's the thing, these discounts aren't always as straightforward as slashing the price tag.
To help you navigate the world of builder incentives and make the most of these awesome deals, I've put together this handy guide. It'll give you the lowdown on the different types of incentives, when and why they're offered, and some tips to score the best deal possible.
What are builder incentives, and when are they offered?
Builder incentives are cleverly promoted through flashy billboards and online advertisements to grab the attention of potential buyers and hook them in. These enticing offers can vary from "For a limited time, enjoy $5,000 worth of fancy upgrades!" to "Buy before X date, and we'll take care of all your closing costs."
These incentives, which are explained on websites, social media, signs, and other promotional platforms used by builders, provide valuable information to the public about the offerings in residential homebuilding.
Incentives can be provided by homebuilders at various stages of a project's development. Often, they are offered during the initial launch to create excitement and attract the first residents. Additionally, incentives are commonly available towards the project's completion when only a few homes remain for sale, as builders are motivated to finalize the transactions.
Builders may intensify their efforts to attract buyers during periods of sluggish home sales caused by adverse economic conditions like high interest rates or a recession. To resonate with the target homebuyer, builders adapt their incentives based on what they believe will be most appealing at the given time.
According to Bob Seeman, the Vice President of Sales, New Homes at Realtor.com®, specific incentives are tailored to the economic situation and the target audience of a community. In challenging economic times, lower interest rates and cash at close can assist buyers who might otherwise be unable to afford a specific community. On the other hand, for high-end communities, property upgrades are often a more effective incentive.
While certain incentives are openly advertised, others are discretionary and may not receive widespread promotion. To discover the existence of such incentives, buyers or their real estate agents need to specifically inquire about them.
In certain cases, builders may have flexibility to offer additional incentives to buyers, such as a refrigerator or blinds, especially if these items are not typically included in new construction. These additional incentives serve to motivate buyers further, especially within specific time frames, such as by the end of the month or quarter. According to Mackey, the builder's sales representatives are knowledgeable about such offerings and are typically eager to assist buyers to the best of their abilities.
How financial incentives with builders work
Builder incentives are often provided in the form of price reductions on the home itself. However, more commonly, homebuyers will come across offers aimed at reducing financing costs. Builders may offer to buy down the interest rate on the home loan or cover a portion or all of the closing costs.
It is important to note that these deals typically require financing through the builder's preferred lender. Builders collaborate closely with specific lenders to ensure a smooth and timely loan closure once the home is completed. According to Mackey, builders are motivated to sell homes quickly to minimize expenses associated with holding completed properties.
While buyers have the option to choose their own lender, doing so might result in forfeiting the builder's financing incentives and potentially paying more at closing. Mackey explains that if the builder does not provide the incentive, the buyer may be responsible for covering all closing costs, which typically amounts to around 3% of the purchase price. However, she advises buyers to compare offers from multiple lenders or brokers to ensure the builder's terms are indeed the most favorable.
Buyers who find better financing terms with an external lender should be aware that if the loan is not ready to close within the builder's specified timeframe, they could face penalties for delayed closing, which can amount to hundreds of dollars per day. On the other hand, if the builder's lender fails to close on time, the buyer would not be held accountable for these delay fees.
Regardless of the lender chosen, Mackey recommends thoroughly reviewing the fine print of any incentive agreement, as it may contain important conditions that can be easily overlooked in the excitement of closing the deal. She advises buyers to obtain written clarification regarding the consequences if the completion of the home falls outside the specified date range mentioned in the incentive.
Additionally, it's crucial to avoid making significant financial changes, such as changing jobs or making large purchases like a car, just before closing the home loan. Such changes can cause delays or even lead to the loan falling through due to mortgage approval issues. It is generally advisable to approach the closing table with minimal recent financial changes that could impact the loan approval process.
Why builder incentives are on the rise today
During the COVID-19 pandemic, the booming housing market saw a surge in homebuyers, resulting in builders not needing to offer many incentives. However, as the market stabilizes, homebuyers are now being presented with more perks.
According to Danielle Hale, the chief economist for Realtor.com, builders face similar pricing conditions as other home sellers. While there is still interest from home shoppers, the increased mortgage rates compared to a year ago have significantly impacted affordability. This, along with higher costs and economic uncertainty, has made homebuyers more selective, aligning demand with supply.
Kelly Zuccarelli, the national builder and condominium program manager for Wells Fargo Home Mortgage, mentions that builders nowadays typically provide incentives throughout every phase of a project's development or sales cycle.
How to take advantage of builder incentives today
With 30-year fixed-rate mortgage interest rates more than doubling in the past year, currently hovering around 7%, builder incentives are primarily focused on providing buyers with a more affordable monthly payment. One such incentive is a permanent interest rate buy-down funded by the builder, which lowers the monthly payment and reduces financing costs over the loan's duration. Builders are also offering extended interest rate locks, paid for by them, enabling homebuyers to secure today's rates and safeguard against future increases.
An intriguing financing incentive to note is that some builders have procured "rate locks" at lower rates than the current market, allowing them to offer loans with rates below the prevailing rates to their buyers. Buyers concerned about interest rates may find it beneficial to seek out builders who obtained rate locks before rates began to rise.
However, it's important to note that these incentives are typically short-lived, as they are time-limited to provide builders flexibility in adapting to market conditions. Therefore, when buyers come across a favorable incentive, it is advisable to act promptly and seize the opportunity.
Experts in Residential Real Estate in Orlando
If you are buying or selling real estate it's quiet often the single most important financial decision you make. For the last 30 years we have helped clients buying and selling property in Orlando and the surrounding areas. Put simply, this means the knowledge and expertise accumulated over this time ensures our clients get the best representation possible.
Our experienced agents will help and guide you through the entire process providing valuable support every step of the way.
Ready to make a Move?
Bardell Real Estate are the experts in helping you with your selling, buying or renting needs near Orlando, Florida. Make your Disney area experience a forever memorable one. Call us now to speak to a real estate agent.