Real Estate Sales Snapshot-August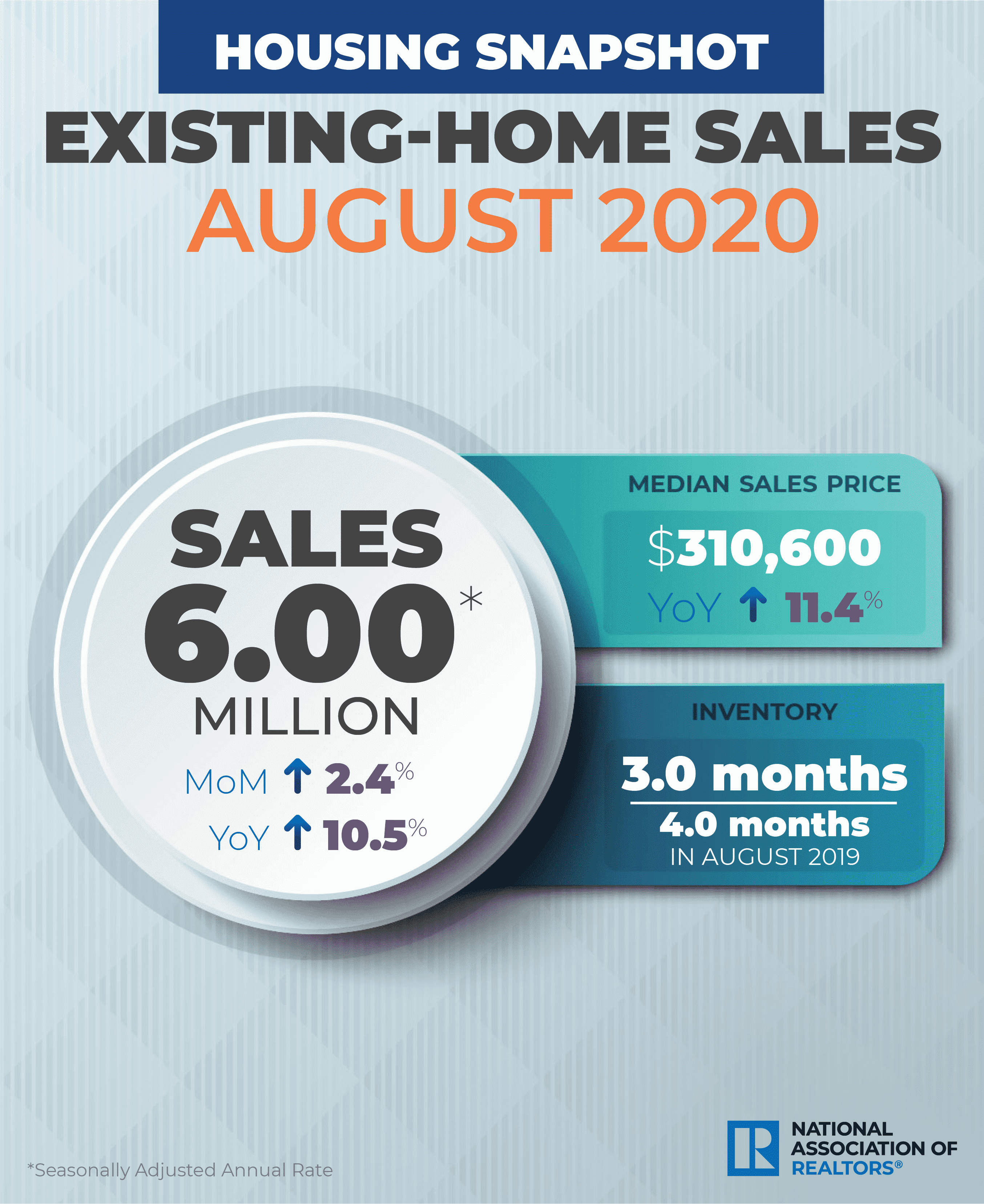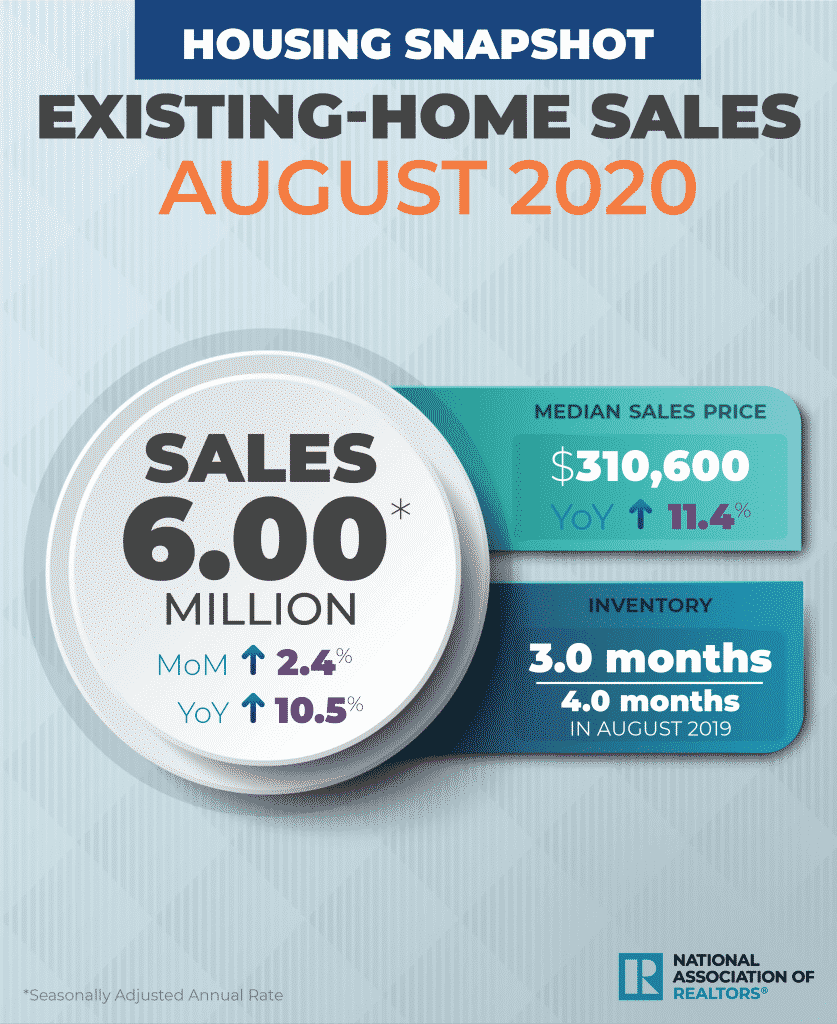 August 2020 brought 6.00 million in sales, a median sales price of $310,600, and 3.0 months of inventory. The median sales price is up 11.4% year over year, and inventory is down 1.0 month from August 2020.
Existing-home sales continued to climb in August, marking three consecutive months of positive sales gains, according to the National Association of Realtors®. Each of the four major regions experienced both month-over-month and year-over-year growth, with the Northeast seeing the greatest improvement from the prior month.
The Existing-Home Sales data measures sales and prices of existing single-family homes for the nation overall, and gives breakdowns for the West, Midwest, South, and Northeast regions of the country. These figures include condos and co-ops, in addition to single-family homes.