Low Rates vs. Home Prices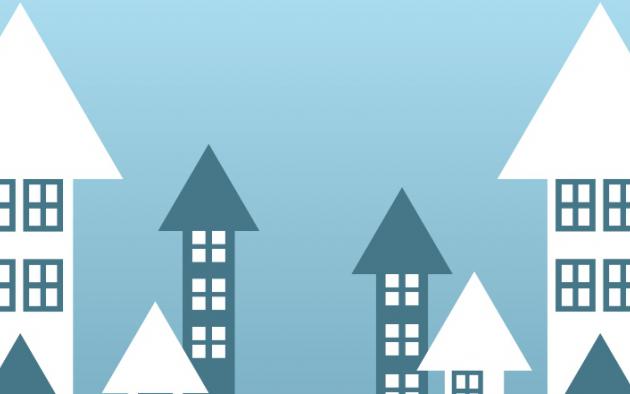 Economic Standoff? Low Rates vs. Home Prices
Florida Realtors economist: Low interest rates made monthly mortgage payments cheaper, but home price appreciation may be washing out the impact.
ORLANDO, Fla. – As we wrote in early 2021 when mortgage rates hovered around 3% for the first time in recorded history, low interest rates reduced the cost of homeownership significantly on a monthly basis. On average, Floridians who refinanced their homes from a 4.9% interest rate to a 2.7% rate on a $255,000 home would save $253 per month, or $3,036 per year.
People purchasing homes could afford more expensive homes while keeping monthly payments in check thanks to the lower financing cost. All of this coupled with a strong demand for housing made for some of the craziest years the housing market has ever seen.
As any economist will tell you, when demand outstrips supply, it's only a matter of time before prices move up accordingly. Since the first quarter of 2020, the median sale price for single-family homes has increased by an average 4% quarter-over-quarter throughout the state of Florida. It increased from $265,000 in January 2020 to $375,000 in January 2022, or 42%.
Price appreciation has more than gathered steam – it's blown the roof off for many prospective homeowners. It forces them to consider purchasing a condo or townhome, rethink where they can purchase, or abandon the idea of buying all together and remaining renters longer than they wish.
For a while, the low interest rate environment more or less offset incremental increases in price. Financed single-family home sales that closed in February 2021, when the median sale price was $314,900, enjoyed very low interest rates. Many of these sales went under contract two months prior, in December 2020, when the average 30-year fixed mortgage rate was at a pandemic low of around 2.68%. Assuming a 20% down payment, this equates to an estimated monthly mortgage payment of about $1,020 per month, or only a little over $20 more than mortgages on a median-priced home in February 2020, when the median price was nearly $45,000 lower but mortgage rates were about one percentage point higher.
Fast forward to today – interest rates are now up somewhat from those historical lows and no longer offsetting the fast pace of home price appreciation. The median sale price for single-family home sales that closed in January 2022 was $375,000. These sales went under contract when interest rates were closer to 3.07%, which yields a monthly payment of around $1,276 (again assuming a 20% down payment).
This back-of-the-envelope math shows what we know all too well: Price appreciation is becoming a major issue for people seeking housing. First-time homebuyers are particularly vulnerable, as they do not have the same amount of equity to bring to the table as a trade-up homebuyer, flush with cash from their own home appreciating at record pace.
Competition within the lower price tiers, the typical starting point for first-time homebuyers, is astronomically fierce. Active inventory for homes priced between $200-$249,000 has steadily declined from around 10,000 single-family homes in the first quarter of 2020 to just under 2,000 homes in the fourth quarter of 2021. That decline – over 80% of active inventory – coupled with escalating pricings, makes the overall marketplace extremely difficult for people trying to get into the market.
There is some relief on the condo and townhome side, where people have begun looking to get out of renting, but price escalation is entering that side of the market as well. The median sale price for a condo/townhome was $272,000 in the fourth quarter of 2021, while it was around $205,000 in the first quarter of 2020 – an approximate increase of 33% over the course of two years.
Limited wage growth and inflation also present significant headwinds to the typical consumer. As a result, the housing market is becoming challenging for buyers. Demand is being pushed onto the rental market, but rents have also had jaw-dropping increases as would-be homeowners are forced to rent longer.
Source: https://www.floridarealtors.org/news-media/news-articles/2022/03/economic-standoff-low-rates-vs-home-prices
Ready to make a Move?
Bardell Real Estate are the experts in helping you with your selling, buying or renting needs near Orlando, Florida. Make your Disney area experience a forever memorable one. Call us now to speak to a real estate agent.