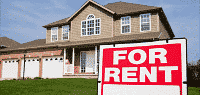 Long Term Rental property in Orlando remains high on the list for institutional investors looking to achieve good returns on their cash investments as well as benefiting from the equity gains on property as the market continues to improve.  We are still busy working with individual investors looking t o purchase long term rental property in Orlando and the surrounding area but this recent move by Blackstone is a strong indicator that the market for long term rental property in Orlando and other US markets is set to continue.
NEW YORK – Nov. 15, 2013 – In one of the surest signs that the home-rental business is going corporate, the area's biggest new landlord has started bundling rent checks from tenants and selling them as securities on Wall Street.
Blackstone sold $479 million worth of bonds backed by its home-rental income. In addition to raising funds for Blackstone, the financing tool may bring uniform standards to a business long troubled by absentee landlords and delinquent tenants.
Blackstone's bonds were backed by rents from more than 3,200 houses located primarily in Florida, California, Arizona and Georgia, the company said this week. The group owns about 40,000 homes across the United States, including 1,255 in the four-county Orlando market, according to a new report by the RealtyTrac research company.
Nationally, Orlando ranked 12th for investor purchases of residential property during the past 21/2 years. Equity funds, institutional buyers and other investors bought 16,501 properties, paying cash with almost every deal.
Florida as a whole led the nation for investor home purchases from January 2011 through September, with 115,167 sales. With investors selling off only about a quarter of their newly acquired properties, the majority have become rental properties, according to the RealtyTrac report. Investment groups affiliated with Blackstone have held all but six of the homes they have purchased in the Orlando area since January 2011.
Copyright © 2013 The Orlando Sentinel (Orlando, Fla.), Mary Shanklin. Distributed by MCT Information Services
We assist clients in identifying good investment proeprties, representing them throughout the purchase, organizing vendors and completing any required refurbishment. With then place the property on the market and take care of the tenant placement and subsequent management. If you are considering purchasing long term rental property in Orlando and the surrounding areas please contact us and talk to one of our experienced agents.