Information About Windermere Florida
---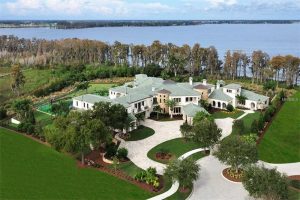 Windermere, Florida is a town that is located in Orange County, Florida. The town population sits around 3,000. It offers a suburban feel, and a majority of the residents in the town have ownership of their homes. Below, we will be going over some more information about Windermere, Florida.
Information About Windermere, Florida:
1. Rankings.
Windermere is consistently well ranked regarding Florida rankings in livability, being an excellent area to raise a family, having great public schools, and being safe. There are very few violent crimes in the area which makes it one of the safest places in Florida.
2. Income.
The area itself features majority middle class citizens. The median household income sits around $130,000 and over 60% of the residents in the town have either a college degree or Master's degree or higher.
3. Public Schools.
The town itself has a range of public schools that are consistently ranked as some of the highest in the state of Florida. You will find Orlando Science Middle and High School, Olympia High School, Orlando Science Elementary Charter School, Lake Eola Charter School, West Orange High School, and more. It has a total of 53 public schools in the area.
4. Things To Do.
For being a relatively small town, it offers plenty to do which makes it a popular tourist destination. Not only does it have various things that you can do on the beautiful lake, but you will be able to find various water activities to take part in. There are plenty of spas that you can frequent which will offer a luxurious experience. Also, you will be able to play a round of golf at the Windermere Country Golf Course. There happens to be a lot of different things that you can do with your kids, and there are plenty of stores and restaurants to visit throughout the entire town.
5. Farmers Market.
You will be able to find a local farmers market taking place every Friday which brings the entire community together, and it helps create a close-knit community of residents and those that might be visiting.
6. Great for Families.
If you are raising a family, this is undoubtedly one of the best towns to do so in Florida. Not only is it safe, but there are excellent public schools in the area, and it offers a lot of different outdoor activities, a friendly atmosphere with friendly people, and more.
This is one of the top-rated towns in all of Florida for a variety of reasons. As noted above, it is particularly well regarded for being a safe and wonderful place to raise a family. The town features excellent weather year round and has a beautiful lake with a lot of activities on it. It also happens to offer a good amount of diversity which makes it a welcoming place for anyone. It is typically not regarded as the best place for singles and those looking for nightlife due to it being much more well suited for those with families.
Here is the direction from Windermere to Bardell Real Estate
Check Out Winter Park!