33-acre C. Fla. industrial park plans to be unveiled this week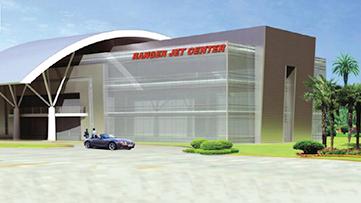 A proposed industrial park set to bring economic development to Osceola County is in the works for the area near Kissimmee Gateway Airport.
Developer Sonny Buoncervello and Jim Bowie, site manager for the University of Central Florida Incubator Program, will host a meeting on May 13 to unveil plans for the World Preview Center, a 33-acre industrial park set to create hundreds of new jobs and introduce new technology to the more than 50 million annual visitors in Osceola, said a news release.
The project is set to include a 60,000-square-foot expo center and individual parcels available for lease in the Florida Enterprise Zone, the release said.
The meeting will be 3:30-5:30 p.m. at Osceola Heritage Park's Silver Spurs Arena, 1875 Silver Spurs Lane in Kissimmee.
The project was first introduced in 2012, when Buoncervello's World Preview Center LLC gave up its location to the maker of Italico Aviation USA planes, as previously reported by Orlando Business Journal. The World Preview Center development at the time was estimated at $14 million and was supposed to have broken ground in 2013.
Be sure to come back to OrlandoBusinessJournal.com for updates.