At the "height" of the market crash inventory levels soared. In January 2008 the greater Orlando area we had over 31 months supply – in other words without anymore property being listed for sale, at the pace home were selling, it would take us almost three years to clear the inventory !!!  Some four years later  inventory levels are below four months housing affordability in the Orlando area is better than it has been for a long, long time.
WASHINGTON – Jan. 10, 2013 – With 11 months of data reported, 2012 will go down as a record year for favorable housing affordability conditions, and a great year for buyers who could get a mortgage, according to the National Association of Realtors® (NAR). NAR's national Housing Affordability Index stood at 198.2 in November, based on the relationship between median home price, median family income and average mortgage interest rate. The higher the index, the greater the household purchasing power; NAR began tracking housing affordability in 1970.
An index of 100 is defined as the point where a median-income household has exactly enough money to qualify for a median-priced existing single-family home, assuming a 20 percent downpayment and 25 percent of gross income devoted to mortgage principal and interest payments. For first-time buyers making small downpayments, affordability levels are relatively lower.
For all of 2012, NAR projects the housing affordability index to be a record high 194, up from 186 in 2011 – the previous record. November's reading was 2.5 index points below October, but up 1.5 index points from a year earlier. "Although 2012 (had the strongest affordability) on record, excessively tight underwriting precluded many would-be homebuyers from locking-in generational low interest rates," says Lawrence Yun, NAR chief economist. "Rising home prices and a gradual uptrend in mortgage interest rates will offset improvements in family income, but 2013 likely will be the third best on record in terms of household buying power.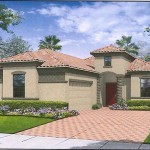 A window of opportunity remains open for buyers who can qualify for a mortgage," Yun adds. NAR projects that the housing affordability index will average 160 during 2013, which means that a median-income family would have 160 percent of the income needed to purchase a median-priced existing single-family home. Conditions vary by location, with the highest buying power in the Midwest. NAR President Gary Thomas said the minor erosion in affordability conditions moving forward could be mitigated by bank and regulatory policies. "Clearer rules from the government regarding future lawsuits and buybacks of Fannie and Freddie loans could encourage banks to use their massive cash holdings to originate more loans," Thomas says. "A more sensible lending environment that makes it easier for other financially qualified buyers to get a mortgage would allow many more households to enter the market, boosting home sales as much as 10 to 15 percent," Thomas says.
Now is a great time to buy property. If you are looking for the perfect retirement community or investment/vacation homes in the Orlando  we can help.