Habits of Highly Effective Home Sellers Today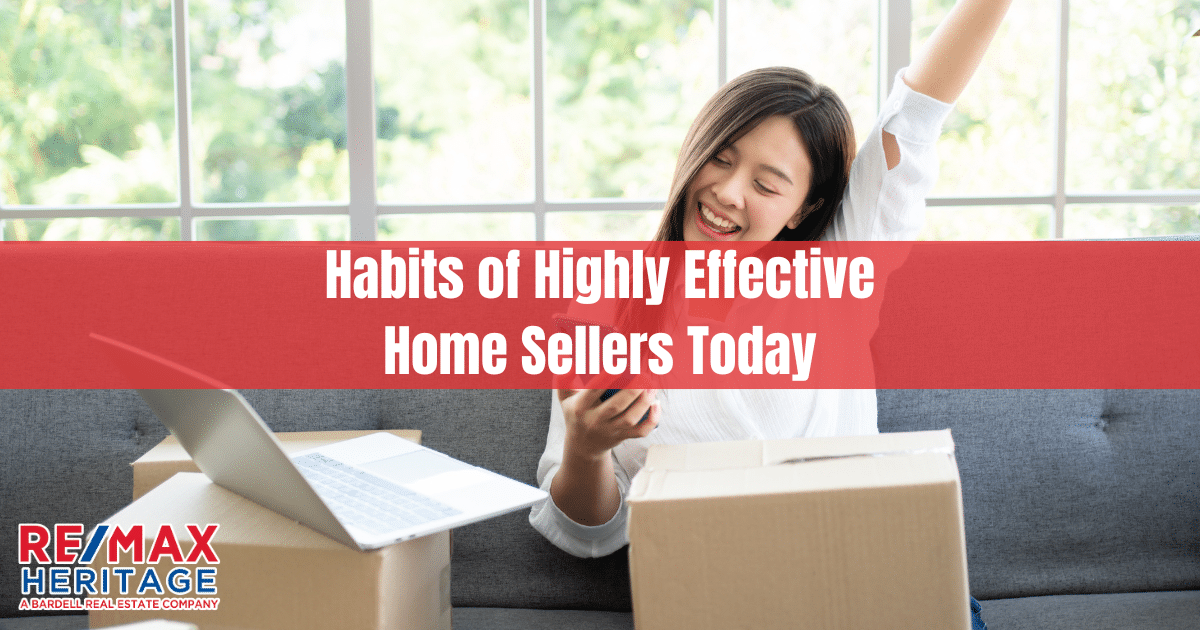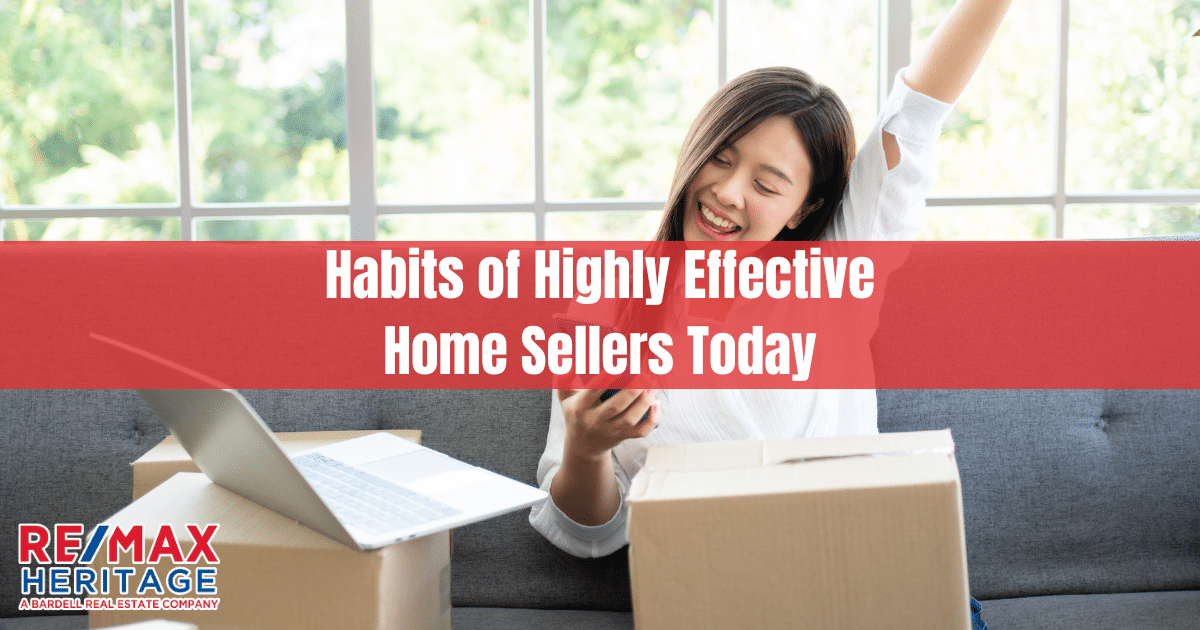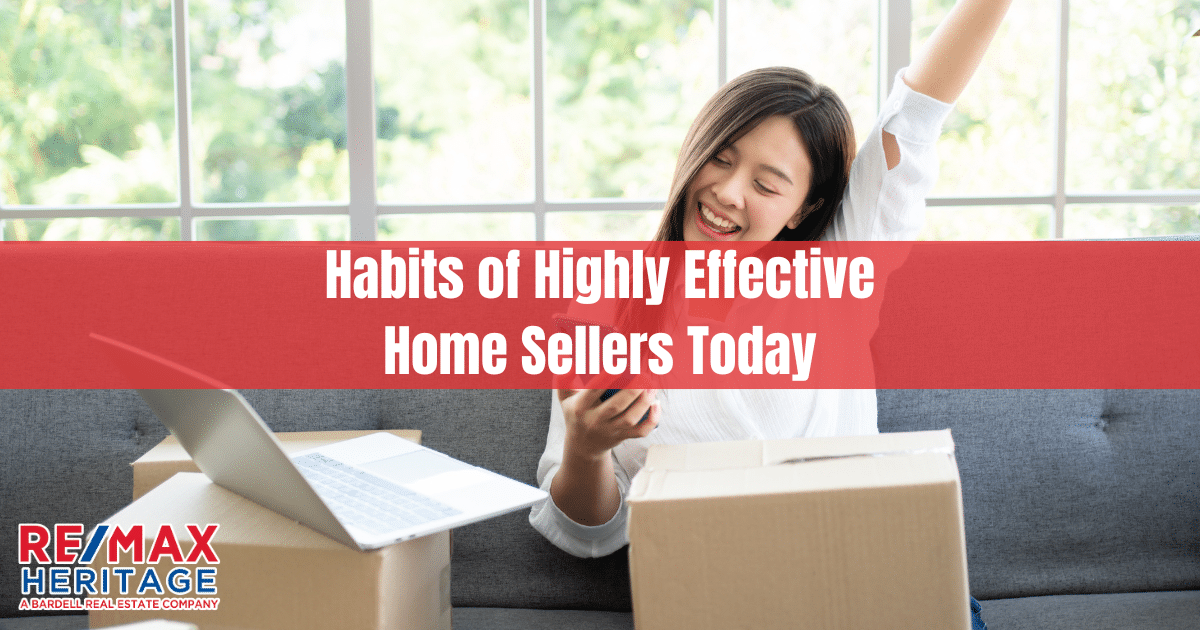 Habits of Highly Effective Home Sellers Today
Selling your home isn't as easy as it used to be. Now that the red-hot market is cooling off, sellers need to reset their expectations—and yes, even adjust their sales tactics.
So we've asked real estate experts to share the habits of highly effective home sellers today—the best practices of how they prep their property and negotiate with homebuyers. Listen and learn—and if all goes well, your home is bound to become the next success story on your block.
1. They make sure their house is in good condition
During the COVID-19 pandemic, when many Americans were desperate to move, they might have not cared so much what they were buying, or the shape it was in. But now, buyers have become a lot more leery about homes needing repairs.
According to Datha Santomieri, co-founder and vice president of Steadily, a national insurance agency for landlords, buyers' hesitancy toward fixer-uppers has a lot to do with rising costs.
Having a turn-key home is "more important than ever before, because we're in the middle of a housing recession in terms of home sales and homebuilding, in part due to surging mortgage rates," she says. "Home prices continue to rise, so sellers need to present their homes in the best light possible to attract offers in a slow market."
Boyd Rudy, an associate broker with Dwellings Michigan in Plymouth, MI, agrees.
Home sellers "should make sure that their home is in tiptop condition, which means taking care of any necessary repairs, touch-ups, or deep cleaning that may be needed," he says.
2. They're realistic with their list price
Pricing a home has become tricky. After all, it's likely your largest asset, and it's only natural to want to recoup all that it's worth. But in the strong seller's market that we have been experiencing over the past two years, many sellers feel entitled to receive an offer for whatever list price they can dream up, and then some.
However, Amanda Zachman, founder and executive director of MV Realty in Delray Beach, FL, cautions against letting emotions guide your pricing strategy, especially in a real estate market that is slowing down.
"Successful home sellers don't try to outwit the rules of supply and demand by listing their home at a price that's overly inflated," she says. "Although today's market can be challenging, there's no reason that homes listed at the right price can't sell quickly.
"I recommend that home sellers list at market value or even below it," she continues. "This might seem counterintuitive, but a listing below market price could lead to bidding wars and closing prices beyond initial expectations."
If you're wondering how to figure out the current market value of your home, ask a qualified real estate agent to perform a comparative market analysis on your home, which looks at recently sold properties in order to give you a better idea of a fair price range for your home.
3. They focus on curb appeal
During the pandemic and even beyond, homebuyers were so desperate to move that a record number weren't too picky about how a home looked. Many were even buying houses sight unseen!
But today, given higher inventory levels, buyers can afford to be a bit more selective. And the first make-or-break moment is how a home looks from the curb.
"Buyers start evaluating a home from the curb," says Dustin Fox, owner of Fox Teams in Fairfax, VA. "To impress the buyer, sellers keep their outdoor areas clean, well-maintained, and attractive. They run landscape maintenance regularly and keep the yard clutter-free to improve the overall curb appeal of the home."
4. They accommodate showings
As the market slows down and you can expect fewer offers, it becomes more important than ever to accommodate showings.
Bill Samuel with Blue Ladder Development in Chicago says the name of the game here is flexibility. Put simply, the more people have a chance to see your home, the better your chances of receiving a strong offer.
"Successful home sellers do a good job of planning ahead for showings," he says. "They have a plan in place for getting their home ready to be shown and have somewhere to go while prospective buyers visit the property. They're also willing to accommodate last-minute requests and are generally as flexible as possible."
5. They're transparent and honest
Over the past few years, sellers have not had to worry about buyers asking too many questions about the condition of their home, but those days are over. The market has slowed down enough to allow buyers to be more thorough in looking for deficits, leaving sellers the choice of whether or not to be upfront in the transaction.
"Effective home sellers today need to be transparent and honest with potential buyers," advises Rinal Patel, co-founder of We Buy Philly Home in Philadelphia. "This means disclosing any known problems with the property, being upfront about the asking price, and generally just making sure that all of the information about the sale is out in the open."
Too often, sellers think that they can score a better deal if they hide their home's deficits. That's usually not the case.
In fact, misrepresenting facts about the home can land you in legal trouble or end up completely derailing a deal.
6. They're willing to compromise
While the market used to be a strong seller's market—where sellers could get everything they wanted and more from an offer, including no contingencies and offers above the asking price—that's no longer the case. These days, sellers have to be willing to put some skin in the negotiations.
"Unfortunately, too many sellers sabotage deals by not being willing to compromise," explains Neil Dempsey, CEO of Four 19 Properties in Granbury, TX. "Effective sellers are willing to negotiate offers and see the situation from the other side once they enter a transaction."
If you're having trouble figuring out where you can negotiate, ask your real estate agent to go over common negotiation points with you. Then, decide where you'd be willing to bend and where you should stand firm. Be sure to look at any offers with those details in mind.
7. They choose their real estate agent with care
During the red-hot market of the past two years, homes were selling so fast and furious that just about any real estate agent was guaranteed a sale. But as the market cools off, selling might become a harder road—and that's why you should make more of an effort to find the very best real estate for your circumstances to help stack the odds in your favor.
"Successful sellers hire a great real estate agent and follow their advice," says Al Cannistra, a broker with Texas Today Realty in Lubbock.
"That advice could cover a myriad of things such as how to best prep the home for sale, how to properly price for the current market, or when to make price changes needed to keep the listing from becoming stale," says Cannistra. "Sellers should recognize that their agent is sharing their experience with the goal of bringing the best possible return."
Experts in Residential Real Estate in Orlando
If you are BUYING or SELLING real estate it's quiet often the single most important financial decision you make. For the last 30 years we have helped clients buying and selling property in Orlando and the surrounding areas. Put simply, this means the knowledge and expertise accumulated over this time ensures our clients get the best representation possible.
Our experienced agents will help and guide you through the entire process providing valuable support every step of the way.
Ready to make a Move?
Bardell Real Estate are the experts in helping you with your selling, buying or renting needs near Orlando, Florida. Make your Disney area experience a forever memorable one. Call us now to speak to a real estate agent.