I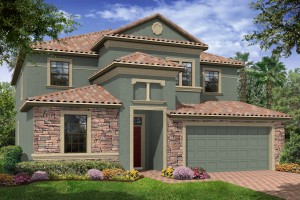 f you have been asking yourself "Should I buy property in Orlando Florida this year" my answer would be a resounding YES !!!  Prices are low but starting to increase, interest rates are historically low and homes are selling quickly. Now is undoubtedly a great time to buy property in Orlando Florida.
January saw a 65% increase in traffic on the Bardell Real Estate website and we have already seen a big increase in enquiries. New construction in the commercial sector, residential and vacation home market is picking up in the Disney area and we are finally seeing positive reporting on the economy as a whole. The extract below is from a recent survey published by USA Today.
WASHINGTON – Feb. 11, 2013 – The nation's economy and job-creating engine will start to purr later this year as business activity picks up – more than offsetting federal government cutbacks, predict economists surveyed by USA Today.
After starting the year slowly, the economy will shift into a higher gear this summer and then grow for the next nine months at the fastest pace in three years, according to the median estimates of 46 economists.
"I think we're really on the verge of this becoming a self-sustaining recovery," says Richard Moody, chief economist at Regions Bank.
The economists expect average monthly job gains of 171,000, with the pace quickening late this year. They expect unemployment to fall from 7.9 percent to 7.5 percent by year's end. In October, economists surveyed predicted average monthly gains of 155,000 jobs.
Several said they raised their forecasts in part after the government this month revised up its estimate of average monthly job growth from 153,000 each of the past two years to 175,000 in 2011 and 181,000 in 2012.
The revisions reflect a job market that's expanding more rapidly than previously believed, Moody says.
After gaining an average of 157,000 jobs a month in the first quarter, the economy will gradually gather force and add 184,000 a month by the fourth quarter, the economists say.
Now is the time to start the process – looking back in a few years time I believe many will say that 2013 was the right time to buy property in Orlando Florida.