Comps Vs. Market Stats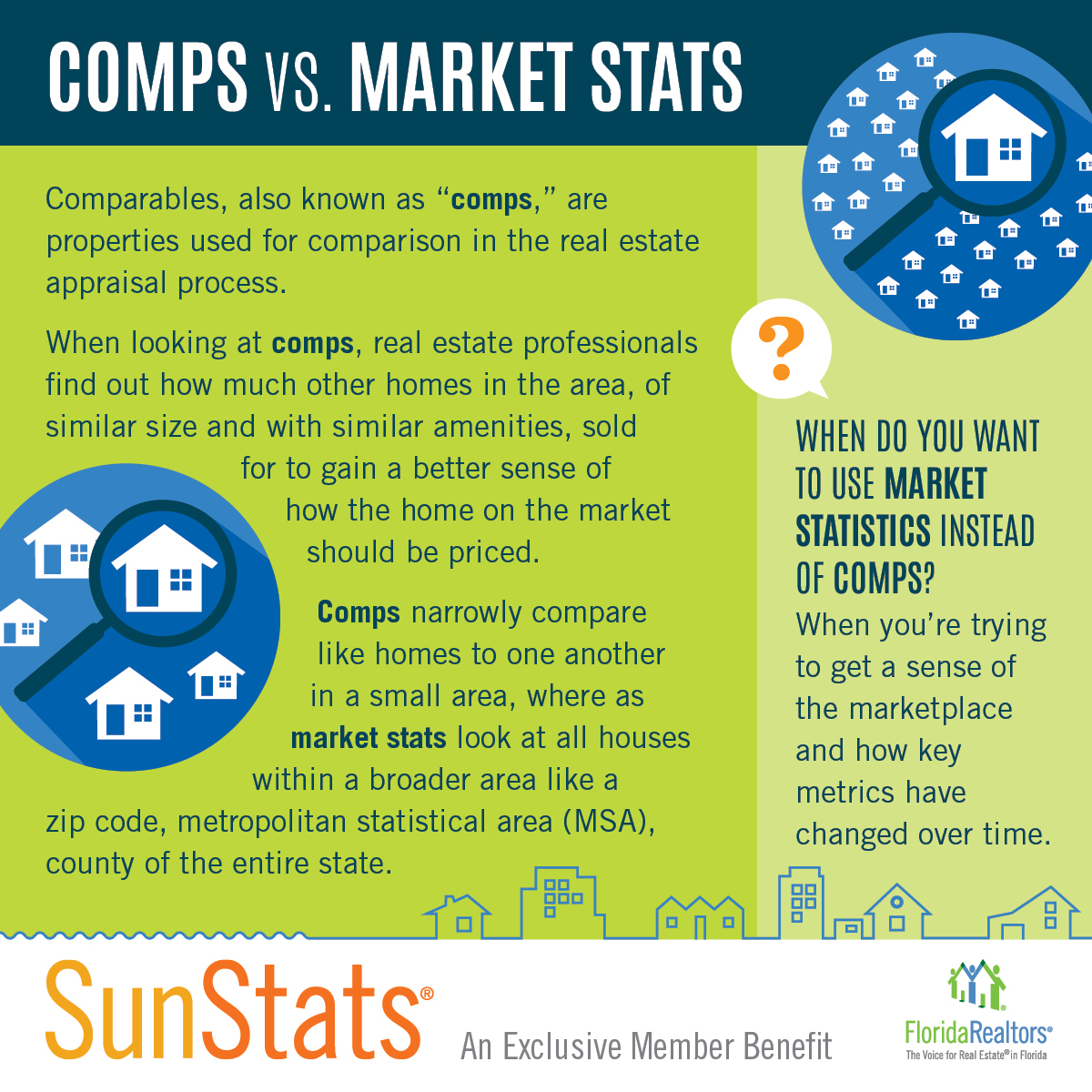 Comps Vs. Market Stats
Comps are something all agents are familiar with — how they work, how to use them in a deal, and how they set the tone and price.
Comparables, also known as "comps," are properties used for comparison in the real estate appraisal process. When looking at comps, real estate professionals find out how much other homes in the area, of similar size and with similar amenities, sold for to gain a better sense of how the home on the market should be priced. Comps narrowly compare like homes to one another in a small area, where as market stats look at all houses within a broader area like a zip code, metropolitan statistical area (MSA), county of the entire state. When do you want to use market statistics instead of comps? When you're trying to get a sense of the marketplace and how key elements have changed over time.
What are the differences between comps and market statistics, and more importantly, when should you rely upon one over the other?
COMPS: Consumers who have already decided to purchase something can use this stat to assess what options they have available; sellers can use this stat to assess how their product compares to that of other products currently on the market.
MARKET STATS:

 Professionals use these to gauge the health of the marketplace as a whole and to set expectations during the transaction.

 It provides them with information about the market's competitiveness, pricing trends, whether buyers or sellers prefer the market, and how quickly assets will move in the market.
Ready to make a Move?
Bardell Real Estate are the experts in helping you with your selling, buying or renting needs near Orlando, Florida. Make your Disney area experience a forever memorable one. Call us now to speak to a real estate agent.