Buying a Home With a Friend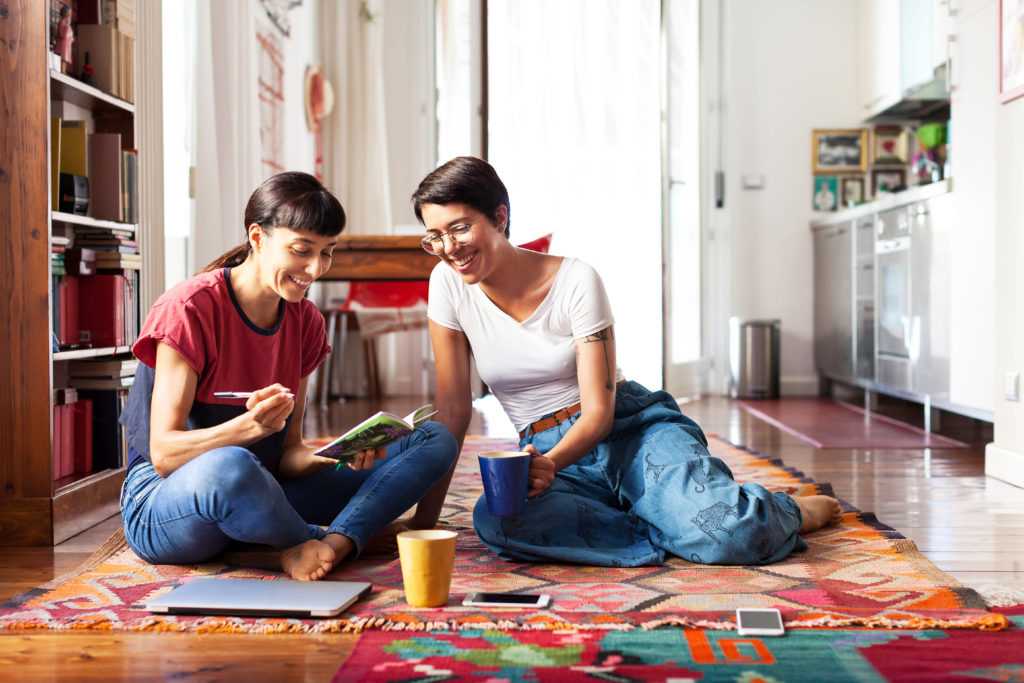 Buying a Home With a Friend? 4 Crucial Matters You Should Consider
You are not alone if you are considering buying a home with someone you aren't married to. The results of a recent survey found that nearly one in three Americans has purchased a home with someone other than their spouse, and that the majority of Americans would consider purchasing a home with a friend, family member, or loved one.
There has been a shift in people's approach to marriage that may be causing some of these changes. Marriage rates in the U.S. fell to 5.1 per 1,000 people in 2020, from 9.8 per 1,000 people in 1990. In addition, homeownership rates changed due to changing financial realities. According to the National Association of Realtors, the cost of purchasing a home has gone up by 55% since last year.
There are many good reasons why you should consider buying a house with a friend, but there are also several reasons why you should think twice before sharing a mortgage.
1. Put it all in writing first
Kurt Grosse of Realty One Group in Las Vegas recommends putting everything in writing from the beginning. "You want to know how things will work, down to minor details. What if someone wants to rent out their half of their garage or part of the home? Who pays for the upkeep of the property, and is everything split evenly? What happens if a major repair is needed and one party can't afford to pay?"
An attorney should review your entire written agreement for any mistakes you may have made-and to ensure it is legally binding.
2. Finalize—and stick to—a budget
Prior to beginning your home search in earnest, you should have a budget and a maximum amount you will not exceed.
The budget should also take into account the additional expenses associated with buying a home, such as closing costs, taxes, lawyer fees, utilities, maintenance, etc. Glenn Brunker, president of Ally Home in Detroit, agrees. To avoid conflicts that might result from planned or even unexpected costs, it is ideal to have these costs divided in writing.
3. Establish how the property will be titled
In Tennessee, Theresa Raymond, a broker at Smoky Mountain Realty, says there are two types of co-ownership when you purchase a home with someone. Tenancy in common allows you to divide ownership of the property according to whatever principles make sense to you. Tenancy in common allows you to divide ownership of the property according to whatever principles make sense to you.
But in this kind of agreement, if one party dies, their share does not instantly pass to the other co-owner. Instead, it will become part of their estate, Raymond says.
4. Tough talk: death and exit strategies
Melanie Hartmann, owner of Creo Home Buyers in Maryland, floats several questions you should be asking yourself and each other: "If one person wants to move, will the other person buy them out? Do you ultimately want to rent the house out? Or would you prefer to ultimately sell and split the proceeds?"
Most problems can be avoided with honest conversations and clear contractual agreements that establish who covers what and when, what happens if one person's financial situation changes and, in the worst of cases, who will inherit the property in the event of one person's death.
Ready to make a Move?
Bardell Real Estate are the experts in helping you with your selling, buying or renting needs near Orlando, Florida. Make your Disney area experience a forever memorable one. Call us now to speak to a real estate agent.