April Home Maintenance Check list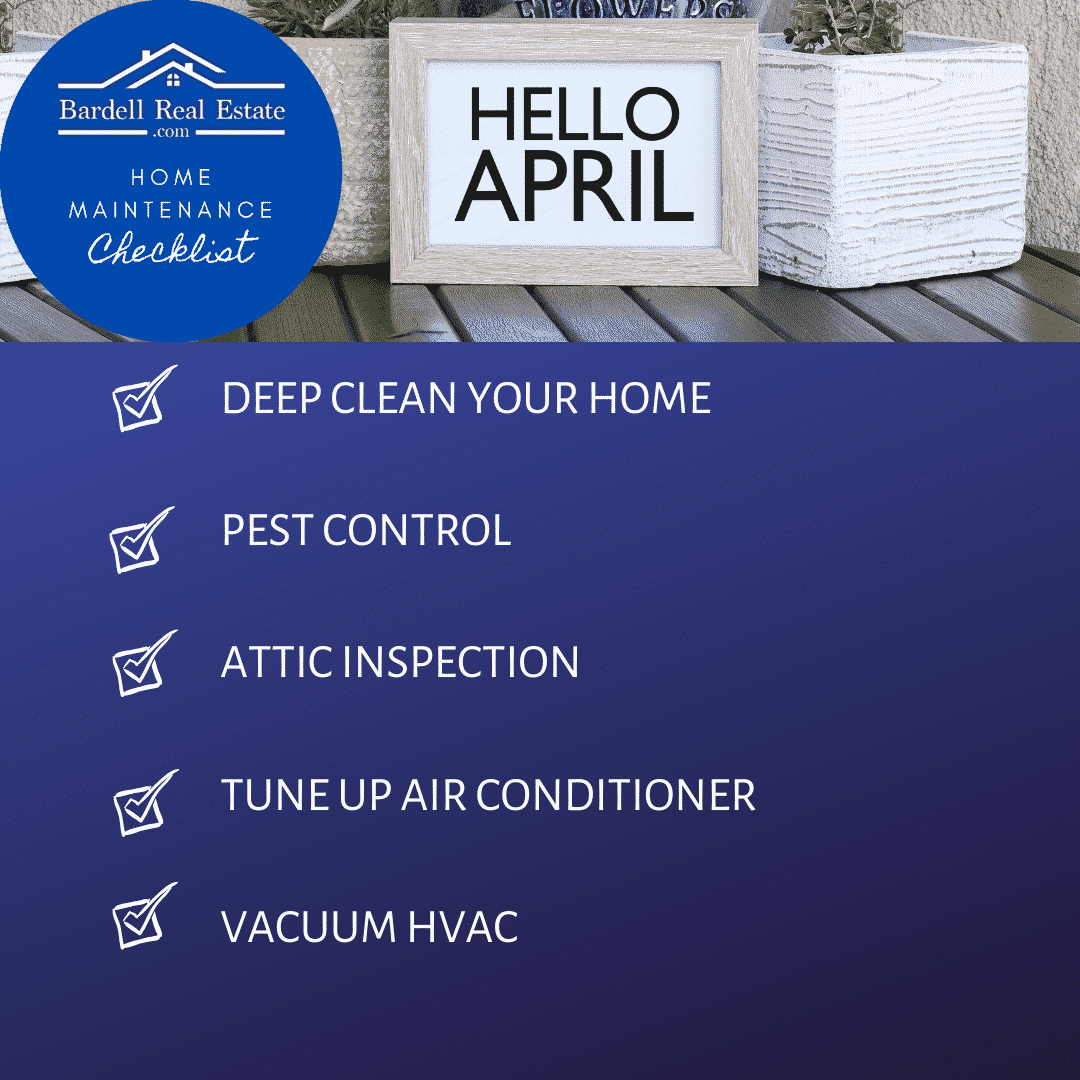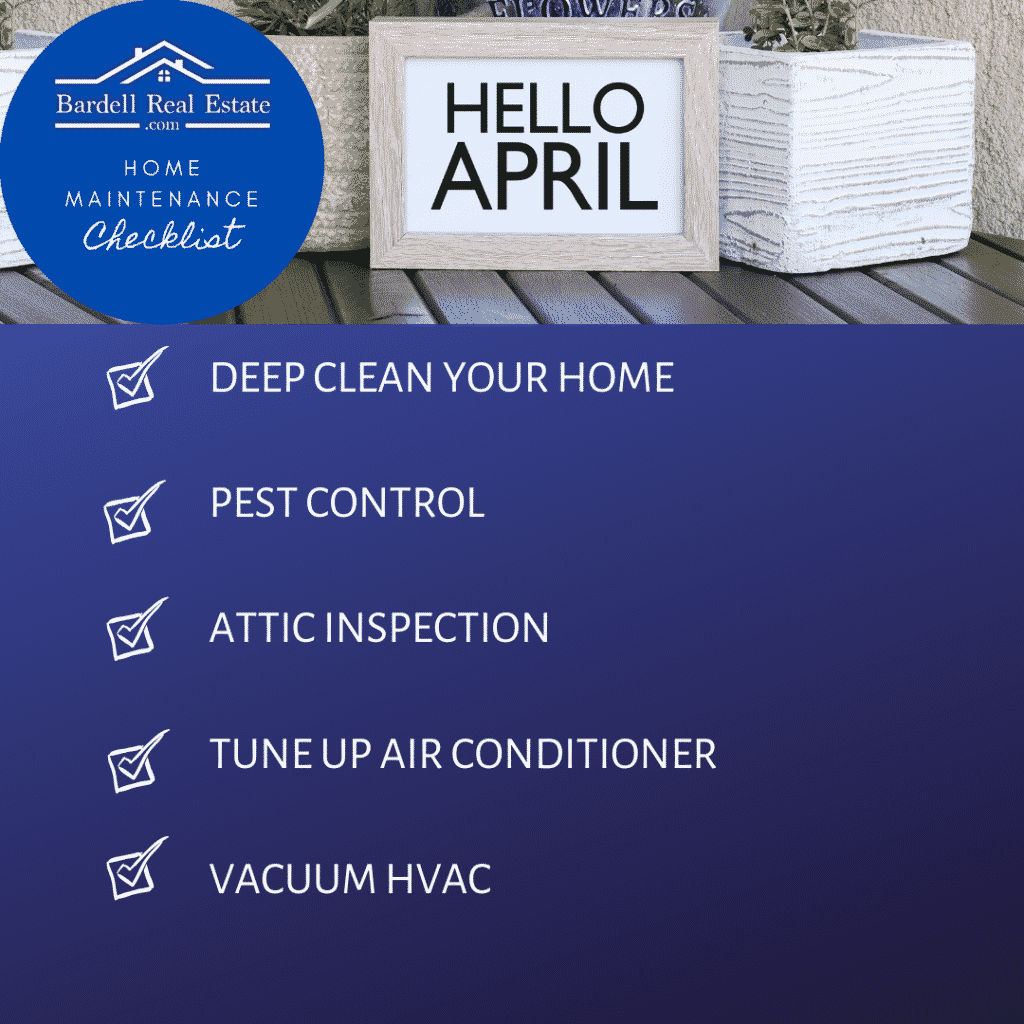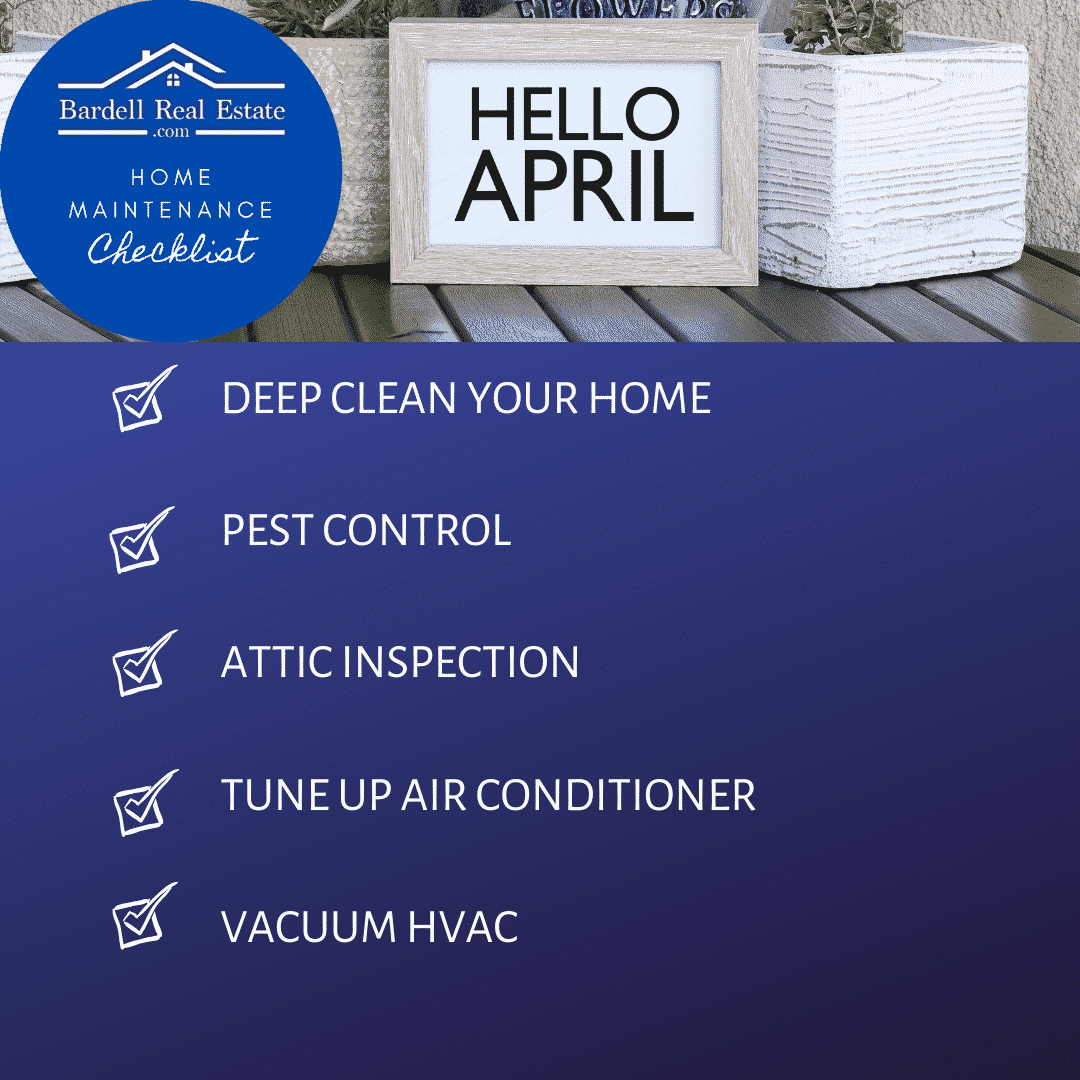 Now that you're prepared for rainy springtime, it's time to use the last few months of spring to get ready for summer. Make sure that you complete your spring cleaning in your kitchen.
PEST CONTROL
April showers bring May flowers, but they also bring bugs in large quantities. As pests begin to emerge in the springtime, keep your eye out for signs of pests and consider spraying your home!
ATTIC INSPECTION
As the weather warms up, it's time to make sure everything is working well in your attic and there haven't been any leaks. Keep your eye out for rusted nails, stains on the roof, or damaged wood. Make sure that bathroom fans are venting to the outside and not into the attic space, as that can cause a build-up of moisture and mold. If your attic only has insulation for flooring, make most of this into a visual inspection to be safe.
TUNE UP AIR CONDITIONER
Call a professional to get your air conditioner running for summer. If you have a home warranty, you can get a tune-up for a small service call fee. You will have your condenser coils cleaned, your filters replaced, and your refrigerant levels, contacts, condensation lines, and thermostat checked.
VACUUM HVAC
After getting the air conditioner tuned-up by a professional, you should clean it. Unplug the unit before getting started and wipe away any dirt and debris from the case and the blades that are on top of the unit. Then, gently vacuum the fins on the outside of your unit. You should also clean around the unit to make sure there are no blockages that will stop air from being taken into the unit and cooled.
Ready to make a Move?
Bardell Real Estate are the experts in helping you with your selling, buying or renting needs near Orlando, Florida. Make your Disney area experience a forever memorable one. Call us now to speak to a real estate agent.