An Introduction To Winter Park, Florida
---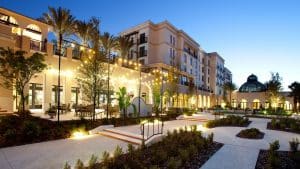 Florida is undoubtedly one of the most popular destinations in the nation, both for folks looking to relocate as well as those wanting a vacation from their daily lives. Many of them end up in Winter Park, which is a suburb of better-known Orlando. With great weather, plenty of activities and easy access to the rest of the state, the city has a lot to offer.
Europeans first inhabited the land in the 1850's, though it was a few decades before it attracted much attention. It is unlikely that any of these earlier settlers could have envisioned what the area would look like in modern times. Winter Park is part of the Orlando-Kissimmee-Sanford, which is home to more than two million people. Winter Park residents comprise less than thirty thousand of these folks.
Between 1880 and 1900, several businesses and individuals began building up the area.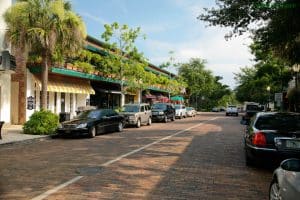 Property values rose dramatically as a stylish city took form. During that time period, Rollins College opened. As the first four-year institution of it's kind in the state, the educational center further boosted the reputation and desirability of the local area.
Visitors were treated to luxury in the city once the Seminole Hotel opened their doors. The covered porches protected guests from the local pest population while the gas lighting and steam heating ensured that they were as comfortable as possible.
The year-round warm weather attracts people from frigid climates, particularly retirees who have the money and desire to relocate. Individuals and families seeking alternatives to their hometowns find the proximity to Orlando inviting. The location opens up plenty of job opportunities without requiring them to live directly in the downtown area.
Rollins College employs 600+ people, while Winter Park Memorial Hospital has more than twice that on the payroll. Other employers of note include the public school system and the city. Publix, which is a well-known grocery chain in the state, also ranks as one of the top employers.
In addition to Rollins College, the city has several other institutions dedicated to higher education. The Crealde School of Art, Valencia College and Full Sail University all offer courses for local and transfer students. Of course, applicants must meet the guidelines and follow instructions regarding enrollment and attendance.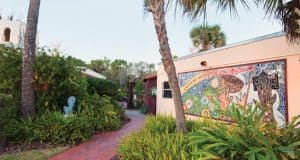 The city has dozens of parks for people wishing to get in touch with nature. Not only can you take a stroll through them practically any time, but these locations are also used for celebrations, festivals and other types of events. Likewise, you can visit various kinds of museums to expand your knowledge about history, art and the world in general. Consider checking out Cornell Fine Arts Museum, Hannibal Square Heritage Center and the Charles Hosmer Morse Museum of Natural Art.
The thriving culture in Orange County spills into every city there, including Winter Park. Whether you are looking for a great place to retire, relocate your family or just to visit on your vacation, Winter Park has plenty to offer. With so much to do, you might need to plan in advance, so you don't miss something incredible!
Here is the direction from Winter Park to Bardell Real Estate
Check Out Altamonte Springs!