A Great Neighborhood In Orlando Thornton Park
---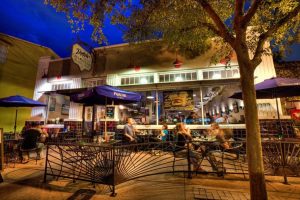 When you are looking at all the different neighborhoods in Orlando, you will notice that not all of them are created equal. That is very true when you are looking at a place like Thornton Park, which is one of the best upscale sections of Orlando for you to enjoy. What is even better is this is going to be a great attraction for you to go and visit for the all the fantastic things you can see and do, conveniently located in the downtown region of Orlando.
Now, just like a lot of major cities Thornton Park is a place that has undergone a significant revitalization. This has led to a lot of new restaurants and shops. Quite a few of these restaurants are going to be more of the trendy type of locations you will enjoy eating at and know you are going to have some great food and amazing atmosphere for you to enjoy. Since this is more of an upscale neighborhood, the food choices are varied, and everyone is sure to find something they'll enjoy.
The shopping in this Orlando neighborhood district is going to be a step up from the regular retail shops as well.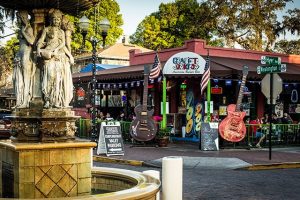 That is because this is a great place to go shopping and with the upscale food you have in your belly, you will want to walk around the shops. This should make it rather easy for you and your family to book a great trip because you can finally get a chance to walk through the town and know you are not only doing some excellent window shopping, but also be going to have a great time looking at the boho-chic clothing shops.
Finally, if you are a fan of architecture, even with the revitalization of the area, you will notice it still holds onto the charm of the homes. These homes have a lot of the Spanish architecture type of designs that everyone is going to like because it is not a style that is seen all over the place. These homes are going to look great and often will allow you to feel amazed at their appearance, what is even better is the homeowners, for the most part, are used to seeing people marvel at the looks and styles of the homes.
Finding out about the different neighborhoods around Orlando is a good thing. However, what you will find is it can be a challenge to find all the right areas to enjoy. That is when you should learn about Thornton Park is a great area. Once you learn about the amazing shops, beautiful restaurants, and juice bars, but also the impressive architecture of the homes, it is easy to see why this area is so popular for visitors to go and see and enjoy for a day or two while in Orlando.
Here is the direction from Thornton Park to Bardell Real Estate
Check Out Windermere!