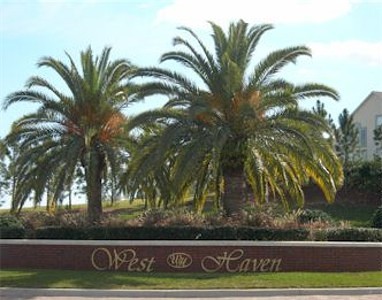 West Haven is a stunning combination of six gated communities in Orlando, Florida each villa offering its own character and an excellent choice for permanent residents, second homes or investment properties.
Several of the communities are zoned for short term rental but West Haven provides an ideal location for investors and permanent residents alike. New clubhouse and community facilities and proximity to the new Posner Park retail development make Westhaven an extremely popular development in the Disney Orlando area.
It surrounds lush greenery, swaying palm trees, and beautiful conservation area.
The communities within West Haven are listed below.
West Haven is located on Ronald Reagan Parkway (CR54), which makes it conveniently placed for easy access to all the theme parks and attractions of Central Florida. Interstate 4 is only minutes away along with numerous golf courses, including the new golf academy at Champions Gate, Southern Dunes, Orange Lake and The Legends.
Interstate 4 also provides quick access to the beaches near Tampa on the West Coast or the Space Coast beaches near Cocoa and Melbourne, and all the Central Florida attractions.